Criw Celf
Oriel Davies works with young people in North Powys aged between 12 and 18 years old. By creating opportunities to view the world around us in different ways we aim to celebrate the richness of Welsh culture and the diversity of our communities; and imagine positive visions of the future.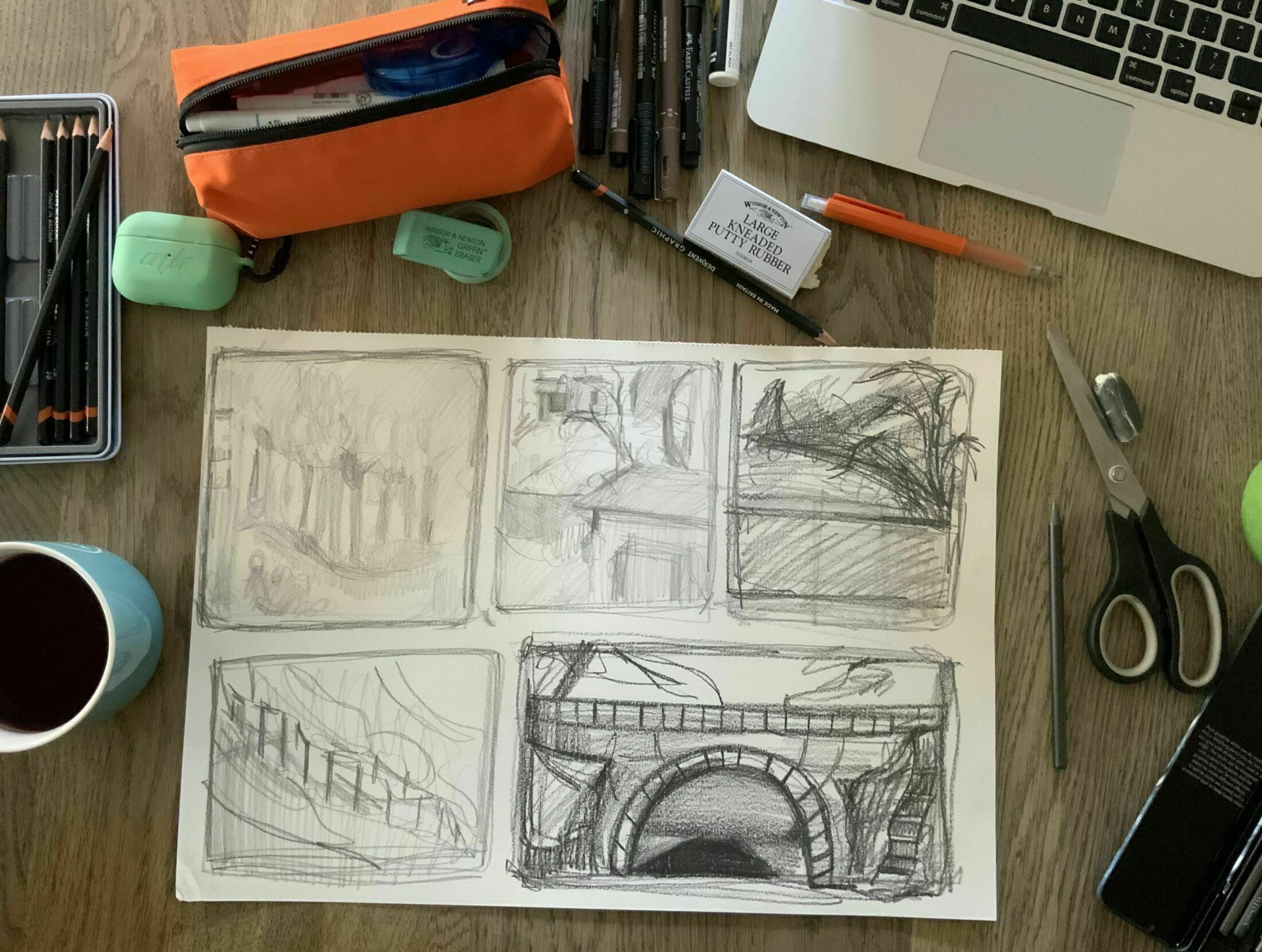 Criw Celf is a creative programme for young people in Wales who have a passion for the visual arts.
Criw Celf supports and encourages young people to develop creative thinking, skills and aspirations by working with artists, designers, crafts people, curators, writers and gallery staff and visiting galleries, studios and other cultural places.
This year we have developed the way we work in order to continue the programme throughout lockdown. Young people have taken part in a series of online workshops delivered by artists who work nationally and internationally. These include designer Hefin Jones, artists Christine Mills, Erin Hughes and Alinah Azadeh and photographer Mohamed Hassan.
The workshops explore ideas of place, home and arriving in a new culture; nature and ecology; and creating an ODG Youth Assembly. These ideas have been explored within a rich context of art history, contemporary art, film, photography, craft and design.
The young people taking part in Criw Celf are exciting and inspiring to work with. They bring enthusiasm, focus and fun to the workshops and have created a huge amount of work which we share and discuss on a dedicated online gallery on Padlet.
To find about joining Criw Celf 2021/22 please contact kate@orieldavies.org
We welcome applications from all levels of experience.
We are particularly interested in hearing from young people who are underrepresented in current arts and culture. This includes, but is not limited to, young artists of colour, disabled young artists, LGBTQIA+ and non-binary young people, and young people who consider themselves to be working-class.
A fee of £35 is payable which includes the costs of all activities, materials and trips. Free places are available to applicants eligible for free school meals.
The programme is funded by Arts Council of Wales and delivered by galleries and arts organisations across the country. Criw Celf Oriel Davies is also supported by Powys County Council.
Oriel Davies works closely with Peak in Abergavenny and Aberystwyth Art Centre to plan and deliver programming for young people in our respective areas.