Criw Celf - 2022 programme open for applications
We are now welcoming applications from young people aged between 12 and 18 for Criw Celf 2022.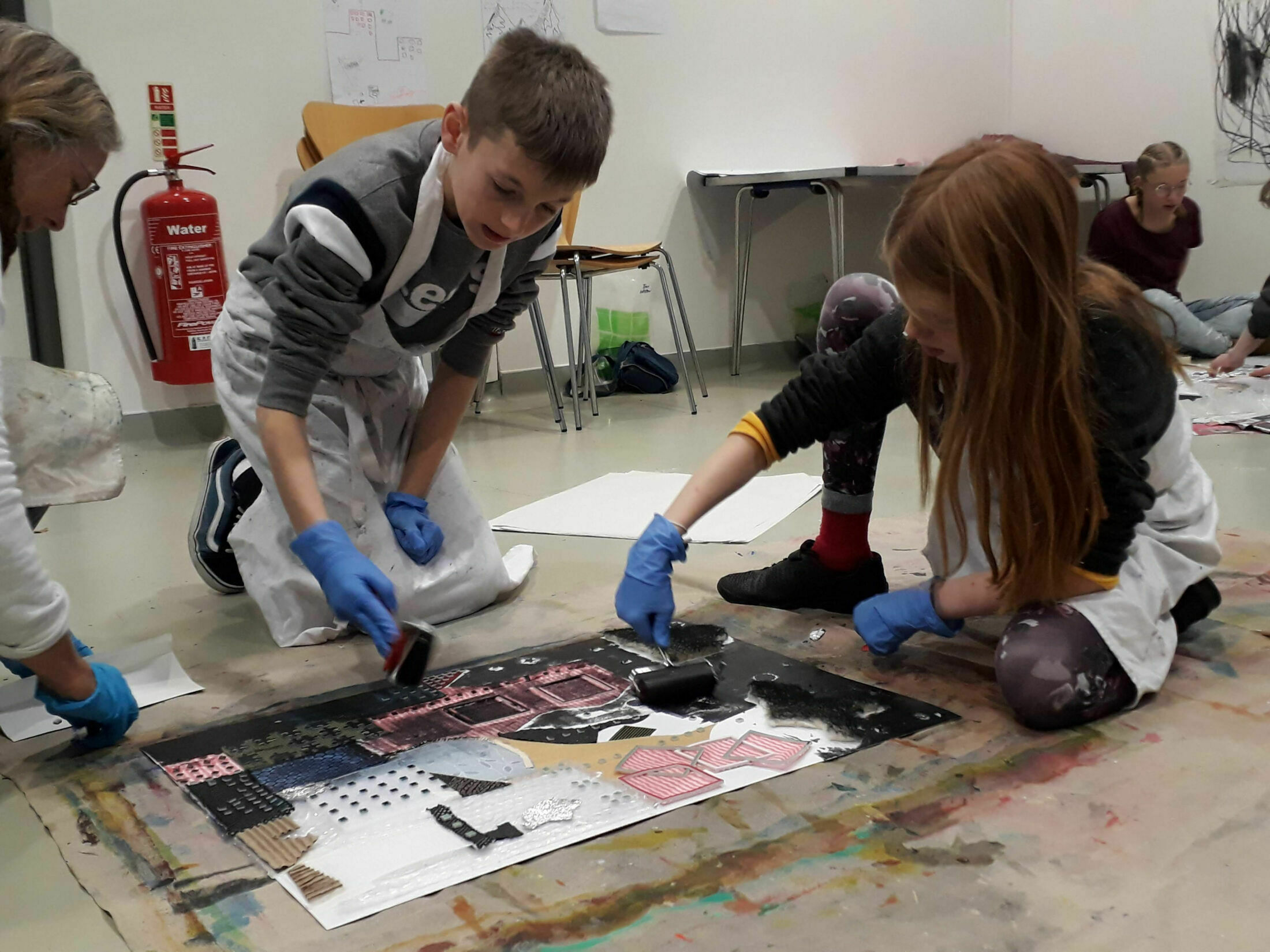 Criw Celf is a programme of exciting, innovative, and inclusive creative activities organised in North Powys by Oriel Davies and funded through Arts Council of Wales and Powys County Council
Criw Celf supports and encourages young people to develop creative thinking, skills and aspirations and to meet other young people.
The 2022 programme encompasses:
Hands on experience in live workshops in a variety art forms.
Contemporary exhibitions at Oriel Davies Gallery.
Skills and critiques provided by artists.
Online workshops in the winter months when the weather is cold and wet.
Visit to an artists' studio.
Visit to a cultural centre for art galleries and creative hubs.
Working with gallery staff to learn about creative careers.
How to apply for Criw Celf 2022
Send us good quality photographs of two of your favourite pieces of recent work.
Tell us who your creative ikon is and why? Maybe a famous artist, poet or filmmaker for example or someone you know personally who inspires you.
Deadline for applications Friday 21st January 2022
We want to make the application process as accessible as possible. We welcome applications from all levels of experience in any medium - this can be a short written statement, a voice recording or video or face to face conversation for example).

We are particularly interested in hearing from young people who are underrepresented in current arts and culture. This includes, but is not limited to, young artists of colour, disabled young artists, LGBTQIA+ and non-binary young people, and young people who consider themselves to be working-class.
A fee of £35 is payable on acceptance which includes the costs of all activities, materials and trips. Free places are available to applicants eligible for free school meals.

If you have any questions about your application, please get in touch with Kate on 01686 625041 or email kate@orieldavies.org

Drawing and photo credit Tili Lloyd