Good Morning Drawing
Take a holiday from your creative style to explore the work of other artists
Lots of us who enjoy drawing have go to materials and have developed a style which suits our subject matter and is often why we sell our work.
In this series of monthly workshops artist Lois Hopwood will encourage you to take a holiday from your own style and work in the style of someone else. Drill down into what they do how they do it , the materials they use, how they employ a figure in their work, the relevance of colour, line and composition.
Workshops run on the first Saturday of each month until December. £20 per session. Book per session or in a block. Places are limited, please book in advance.
Workshop outline:
First hour - figure drawing with a clothed model in four 15 minute poses.
Second hour and a half - use your figure drawing to make a picture using the Mis en Scen - the set that we have created in the studio.
Mis en scen- is setting the scene with textiles furniture props etc.
In previous workshops we have looked at Matisse , Egon Schiele, Modigliani and Frida Kahlo. In these classes I these workshops we will look at Gwen John, Ben Nicholson, Bonnard, and revisit Matisse.
Photo credit Lois Hopwood
About Lois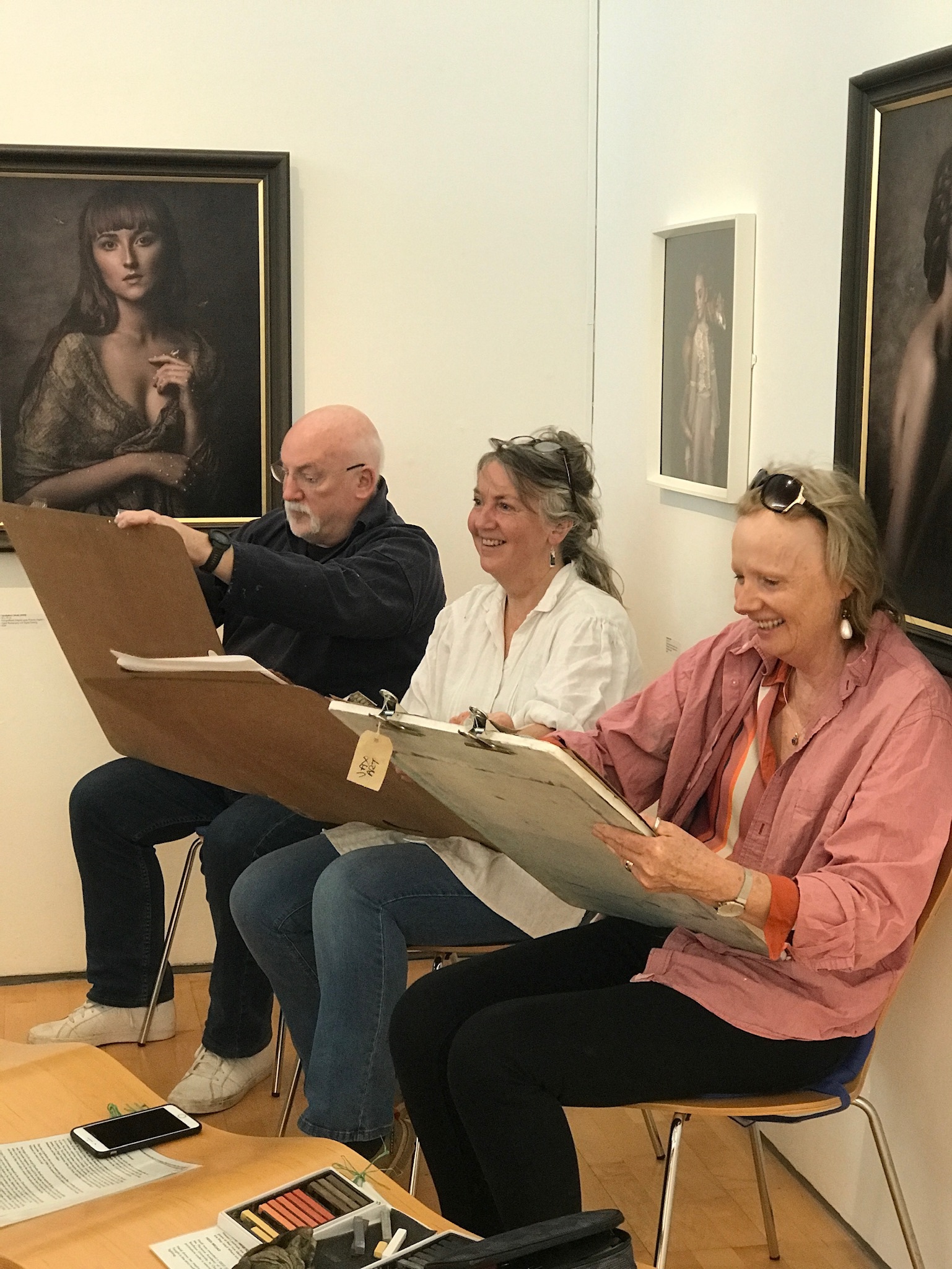 Lois trained in Fine Art at Newcastle University. Drawing is at the heart of her work. In 2009 Lois's work featured in Re:drawing at Oriel Davies and in 2010 she won the ING Drawing prize at the Mall Galleries, London. She has an MA in Screen Design from the National Film and Television School (RCA), and combines these two disciplines in her large scale landscape drawings. She exhibits regularly and runs workshops in Mid Wales and the borders.