Visits are free! To book your visit please complete the ticket information box.

A Medieval masterpiece from the National Gallery London; contemporary ceramics, paintings, sculpture and film and works on loan from the National Museum and Art Gallery, Cardiff
The exhibition, curated by Gallery Director Steffan Jones-Hughes, immerses visitors, encouraging relaxation and contemplation. Specially commissioned videos and a handling collection allow for a deeper understanding of the work and themes of the show.
We welcome your questions about the visits. Please contact us at desk@orieldavies.org or call the desk on 01686 625041
Schools and college are invited to experience the exhibition with free guided tours and activities led by gallery staff. Visits take place on weekday mornings before the gallery opens to the public, allowing pupils to fully enjoy and experience the works. Gallery staff will support the access needs of pupils. The tour is suitable for years 3 - 7 and for group of up to 20.
One of the themes in Tobias and the Angel is of blindness and during the visits pupils will consider how people with visual impairment might experience the exhibition.
Tobias and The Angel, from the workshop of Andrea del Verrocchio, is on show at the gallery until Saturday 5th March. The gallery is open Tuesday – Saturday 11am – 4pm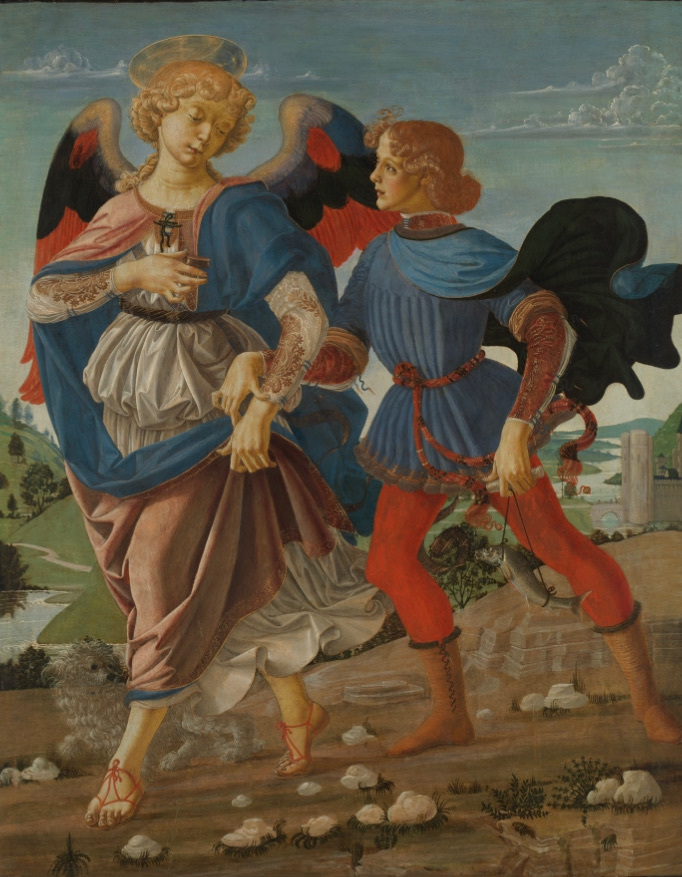 About The National Gallery Masterpeice Tour
Every year, the National Gallery partners with organisations and audiences across the UK to ensure that everyone in Britain can engage with their national collection. The Masterpiece Tour 2021-2023 is a partnership between the National Gallery, Oriel Davies, Newtown, The Beacon Museum, Whitehaven, and Carmarthenshire County Museum, who work together to select and display a painting from the National Gallery in exhibitions which offer new ways for audiences across the UK to engage with the painting.
SOLD OUT
Sorry tickets for this event have sold out!
If you would like to be added to a waiting list please contact us: desk@orieldavies.org
The gallery is open:
Tuesday to Sunday 11-4 March - October (BST)
Tuesday - Saturday 11-4 October - March.
(Open Sundays over the Summer)
Closed bank holidays