Maker in Focus
Linzi Morgan Whitting
Exhibitions
|
30 January 2023 - 30 April 2023
Linzi Morgan Whitting is a mixed media printmaker and ceramicist living and working from her studio in the Marches, Powys.
Her work explores crafting story-telling through song-stories woven into audio/visual film with moving drawn images, mixed media book form and ceramic sculpture.
We have a selection of Linzi's fantastical bird sculptures for sale in our Gallery Shop.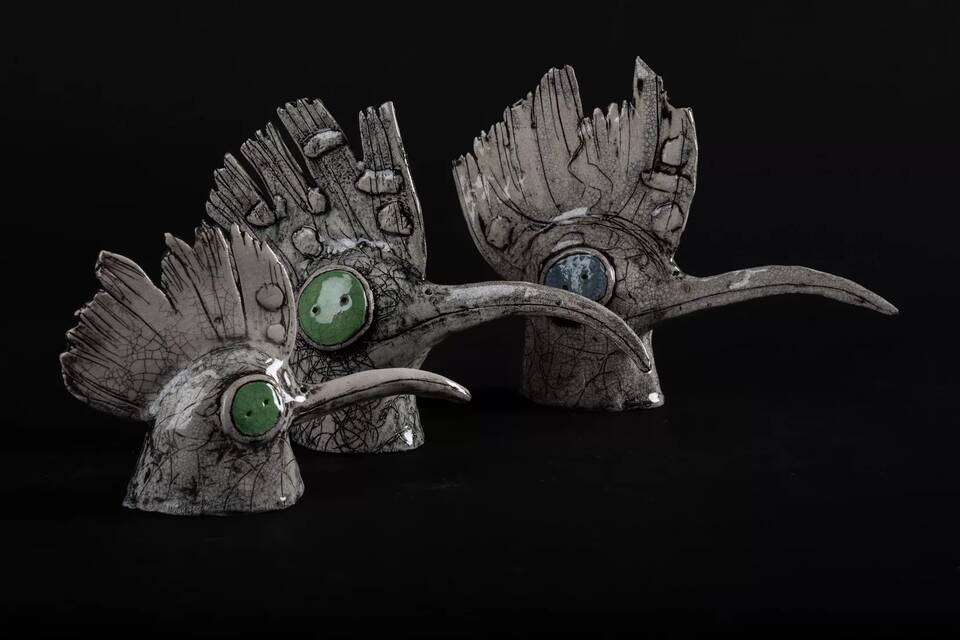 SOLD OUT
Sorry tickets for this event have sold out!
If you would like to be added to a waiting list please contact us: desk@orieldavies.org
The gallery is open:

March - October
Tuesday - Saturday 10-4
Cafe closes at 3
(From 14.03.2023)

Except for special events
Closed bank holidays