Photo credit Site Situ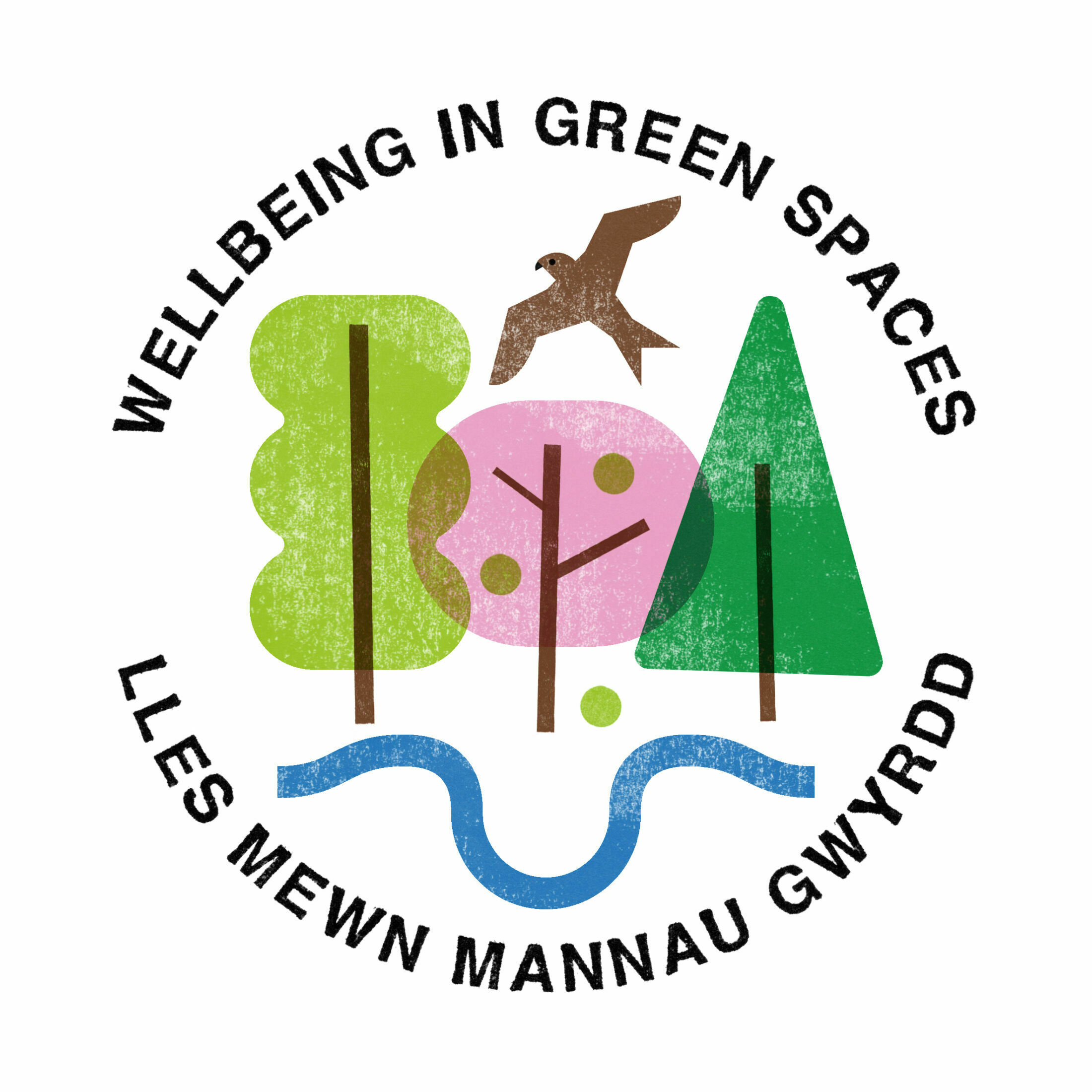 Noticing the changing seasons, the weather and wildlife makes us feel good in body and mind and connects us to the bigger picture.
Join Poet Emma Beynon to capture the hidden beauty of Newtown's Parkland in words. The workshops will guide you through techniques for noticing nature and putting what you observe on to paper: from the mew of the buzzard circling overhead to the hum of refrigerator lorry.
Readings and reflections will also be shared to inspire you to write as we explore the Park and write with support from Emma and the group.
No previous experience required, just curiosity and two hours of your time on Thursday afternoons.
Wet weather cover will be provided together with something to sit on, pen and notebook.

We aim to make the workshops accessible to everyone. Please speak to the gallery if you have questions about accessibility.
Workshops are free of charge, funded through Welsh Government.
WORKSHOP DATES: APRIL 21ST, 28TH. MAY 5TH, 12TH, 19TH AND 26TH.

Meet at the gallery every Thursday from 2pm - 4pm.
Please book online or at the gallery in advance as places are limited.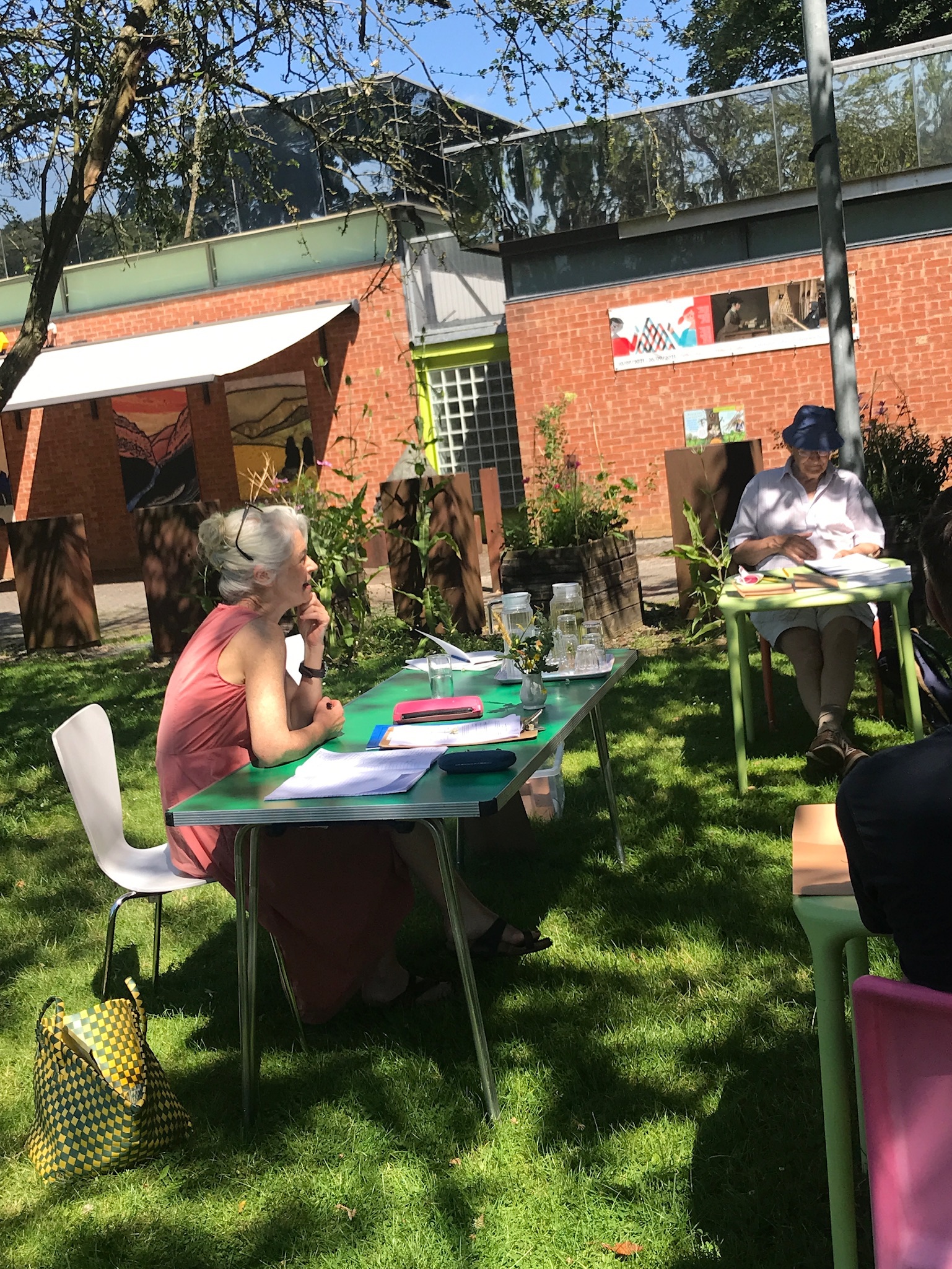 Creative writing with Emma Beynon outside at Oriel Davies
ABOUT EMMA BEYNON
Emma Beynon is a qualified teacher and poet with considerable experience of working in the community for Radiate Arts, Mind and projects such as 'It's Called Ffasiwn'.
Emma has also taught creative writing for The Hay Festival; Natural Resources Wales as well as leading 'Caban Sgriblio', a creative writing project for young people, funded by Children In Need  https://peak.cymru/caban-sgriblio/.   Every winter Emma leads writing residencies in Iceland for The Museum of Everyday life in the Western Fjords: https://everydaylife.is. Emma is currently studying poetry with Kim Moore.
"I was bought up on a mixed farm in Rhossili, when we were little we were expected to help on the farm. It was an active childhood that prepared me well for sailing in the Arctic in a 100 year old wooden boat. My writing about my adventures in the Arctic and on the farm have been published in magazines and anthologies. I am currently being mentored by the contemporary Cumbrian poet Kim Moore. I believe creative writing has the power to move and engage us all. I enjoy helping others gain pleasure and confidence in their own writing process."
ABOUT THE PROJECT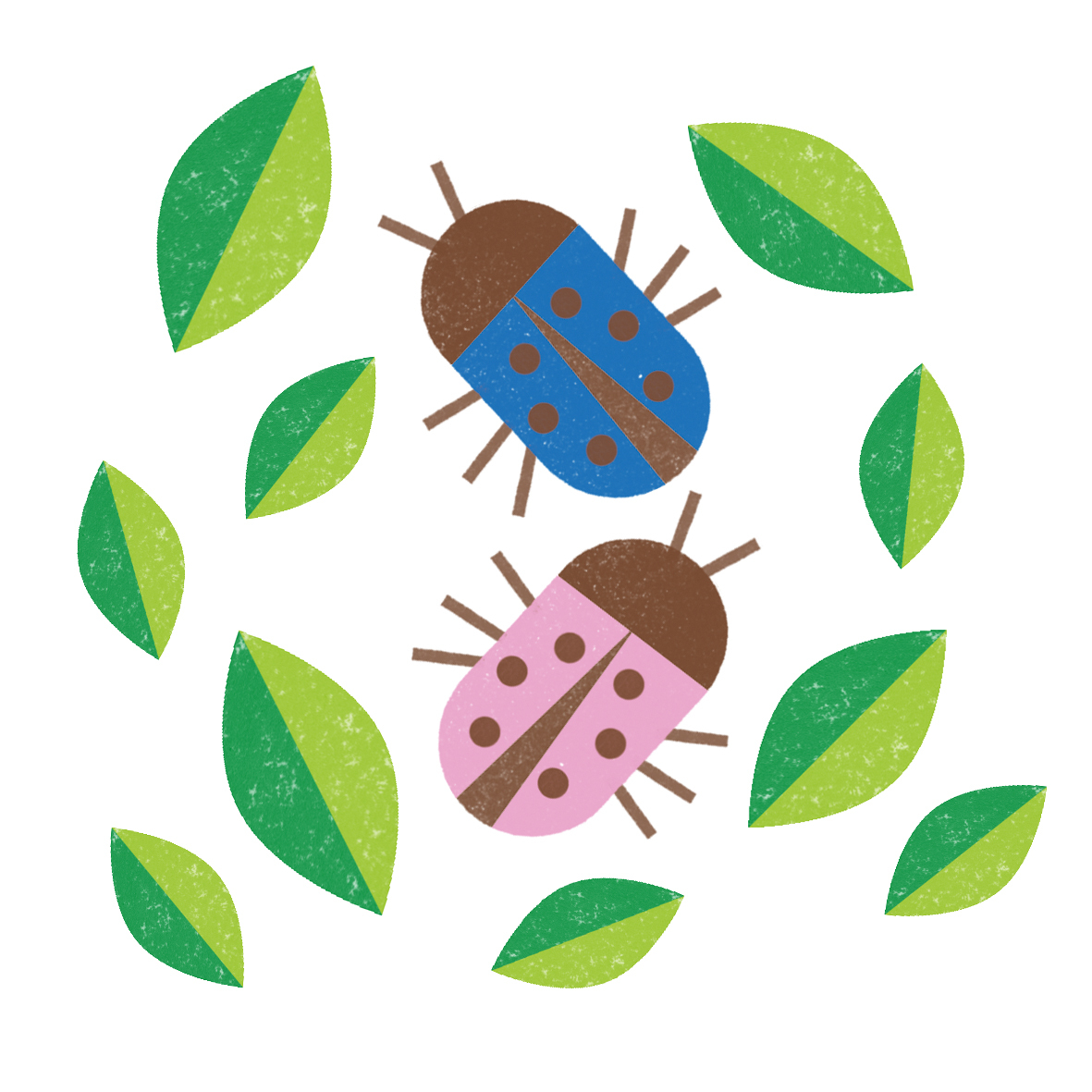 Oriel Davies is proud to be a member of the Wellbeing in Green Spaces project, led by Open Newtown. This project is funded through the Welsh Government Rural Development Programme and is part of a wider partnership which brings together like minded organisations working in Newtown and its surrounding areas, engaging communities and businesses in sustainably managing their natural resources alongside piloting new models for health, wellbeing, and resilience.
Project Overview
The Wellbeing in Green Spaces project aims to harness art, food, and nature in the green spaces of Newtown for the health and wellbeing of the local community. This project will work in conjunction with 4 other projects, which together will become part of the driving force for change across Wales until June 2023.
Partners
The Wellbeing in Green Spaces project is being delivered by the following partners.
This project has received funding through the Welsh Government Rural Communities - Rural Development Programme 2014-2020, which is funded by the European Agricultural Fund for Rural Development and the Welsh Government. Summaries of EU Legislation - EUR-Lex (europa.eu)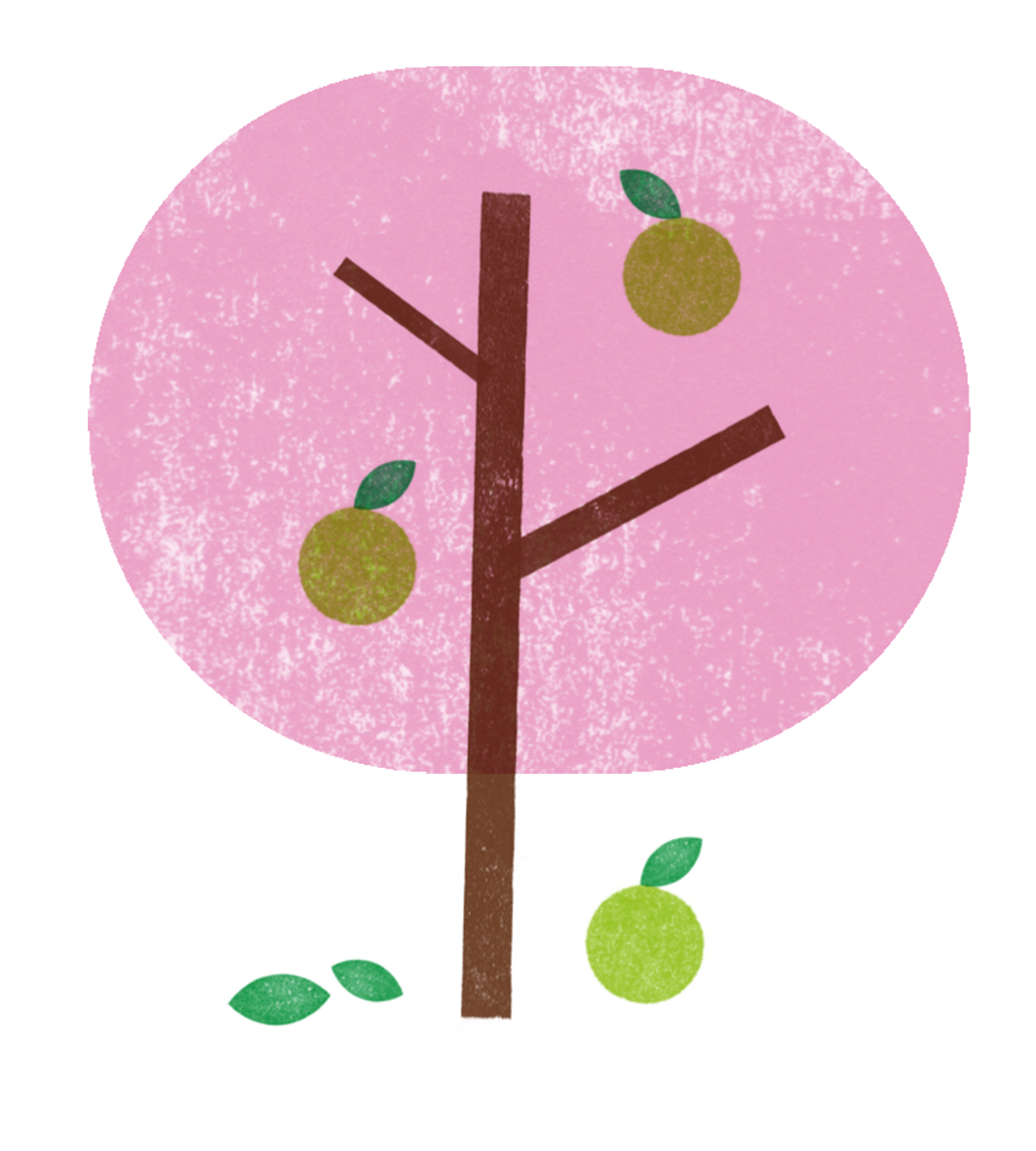 SOLD OUT
Sorry tickets for this event have sold out!
The gallery is open:
Tuesday to Sunday 11-4 March - September
Tuesday - Saturday 11-4 October - March.
(Open Sundays over the Summer)
Closed bank holidays
15.04.2022 – 18.04.2022
02.05.2022 – 02.05.2022
02.06.2022 – 03.06.2022