Aberystwyth Arts Centre and Panos Pictures present
Call the World Brother
Exhibitions
|
27 April 2013 - 14 June 2013
"The men who learn endurance, are they who call the whole world brother." - 'Barnaby Rudge' by Charles Dickens. This powerful photographic exhibition takes the theme of human endurance in many forms and from across the world.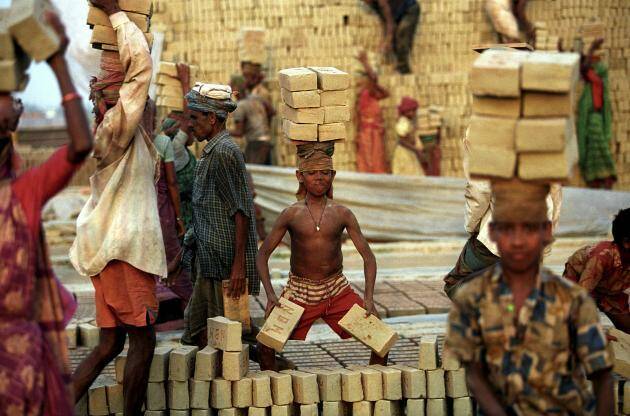 The stories featuring in the show include a tiny country threatened by rising sea levels; child labour in India; architectural remnants of the Cold War; injustices experienced by the Saharawi people; the aftermath of the Kashmir earthquake; a gruelling Eritrean cycle race; Hasidic holidaying in Aberystwyth and portraits of weather-beaten fishermen of the dwindling Belgian fishing fleet.
The works are by photographers represented by Panos Pictures - a photo agency specialising in global social issues. These photographers include; GMB Akash; Chloe Dewe Mathews; Robin Hammond; Chris Keulen; Andrew McConnell; Espen Rasmussen; Martin Roemers; Stephan Vanfleteren.
SOLD OUT
Sorry tickets for this event have sold out!
If you would like to be added to a waiting list please contact us: desk@orieldavies.org
The gallery is open:
Tuesday to Sunday 11-4 March - October (BST)
Tuesday - Saturday 11-4 October - March.
(Open Sundays over the Summer)
Closed bank holidays