Greetings from Bala Lake
Thomas Goddard
Test Bed
|
29 June 2013 - 4 September 2013
As part of the TestBed programme running alongside the immersive environment of Be our guest, artist, researcher, interviewer, reporter, curator and hoaxer, Thomas Goddard has been invited to present his most recent project, which documents the existence of Teggie, the Beast of Bala.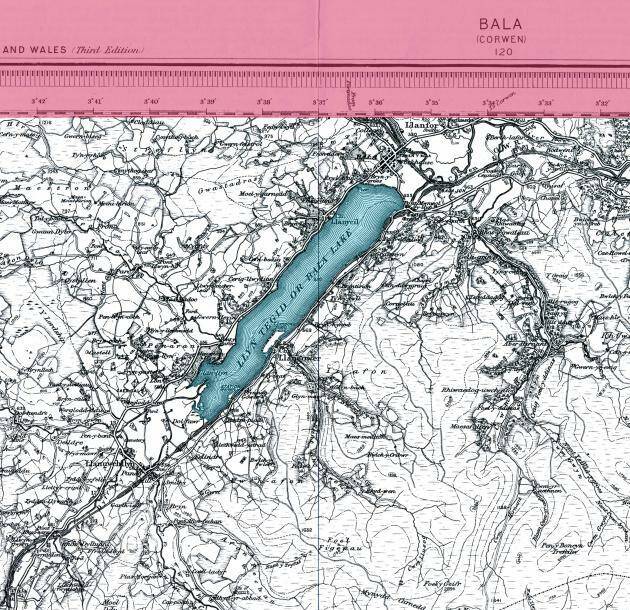 Be our guest is a new and alternative Bed & Breakfast that opens its doors this summer for local residents and visitors to Oriel Davies in Newtown, presenting existing and new works by over 30 artists that reflect the experiences, attributes and desires associated with the notion of the traditional B&B and the holiday experience.
Greetings from Bala Lake draws its inspiration from B&B ephemera and the distinctive culture that sees British holiday-makers travel the country in search of scenic viewing-spots, landmarks, folk stories and on occasion shelter from soggy summer days. In these circumstances the leaflet rack is a quintessential B&B object, the indispensible, but often overlooked, go-to guide.
Goddard's own experience of visiting a B&B on Bala Lake was the beginning of his extensive research into The Beast of Bala. This project presents the opportunity for his research to adopt a physical form, part myth, part genuine archive, infiltrating the gallery environment.
Thomas Goddard is an artist based in Swansea, Wales. His practice explores the relationship between the individual and society, the role of misinformation through the media and its effects on contemporary culture through the power of suggestibility and misattribution.
Supporting new and experimental work by artists based in Wales and the Borders.
SOLD OUT
Sorry tickets for this event have sold out!
If you would like to be added to a waiting list please contact us: desk@orieldavies.org
The gallery is open:

Tuesday - Saturday 10-4
Cafe closes at 3

Except for special events
Closed bank holidays