Interior
Alana Tyson
Test Bed
|
15 September 2012 - 7 November 2012
"It's what's on the inside that counts" Using luxurious fabric, reminiscent of coffin lining, chocolate boxes and visceral entrails, Alana Tyson has transformed the TestBed exhibition space into a place of contemplation and solace.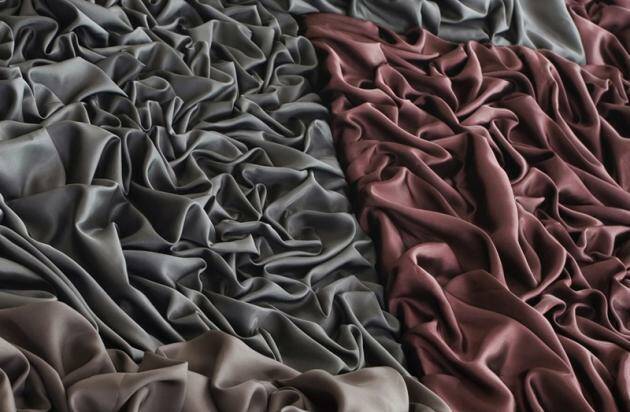 These complex surfaces are hand stitched, repeating simple rhythms to produce a seductive sculptural language and absorbing physical environment.
Audiences are welcomed into this environment to contemplate the 'inner' self, rather than outer appearance, an ongoing concern in Tyson's practice.
Exhibition Opening Saturday 15 Sep, 5-8pm

Supporting new and experimental work by artists based in Wales and the Borders.
SOLD OUT
Sorry tickets for this event have sold out!
If you would like to be added to a waiting list please contact us: desk@orieldavies.org
The gallery is open:
Tuesday to Sunday 11-4 March - October (BST)
Tuesday - Saturday 11-4 October - March.
(Open Sundays over the Summer)
Closed bank holidays