Kind to the Mind - Saturday Afternoon Art Club
For 7 - 11yr olds
4 November 2023 - 2 December 2023
Starting Saturday 4th November - 2nd December 1.30pm - 3.30pm inside and outside at Oriel Davies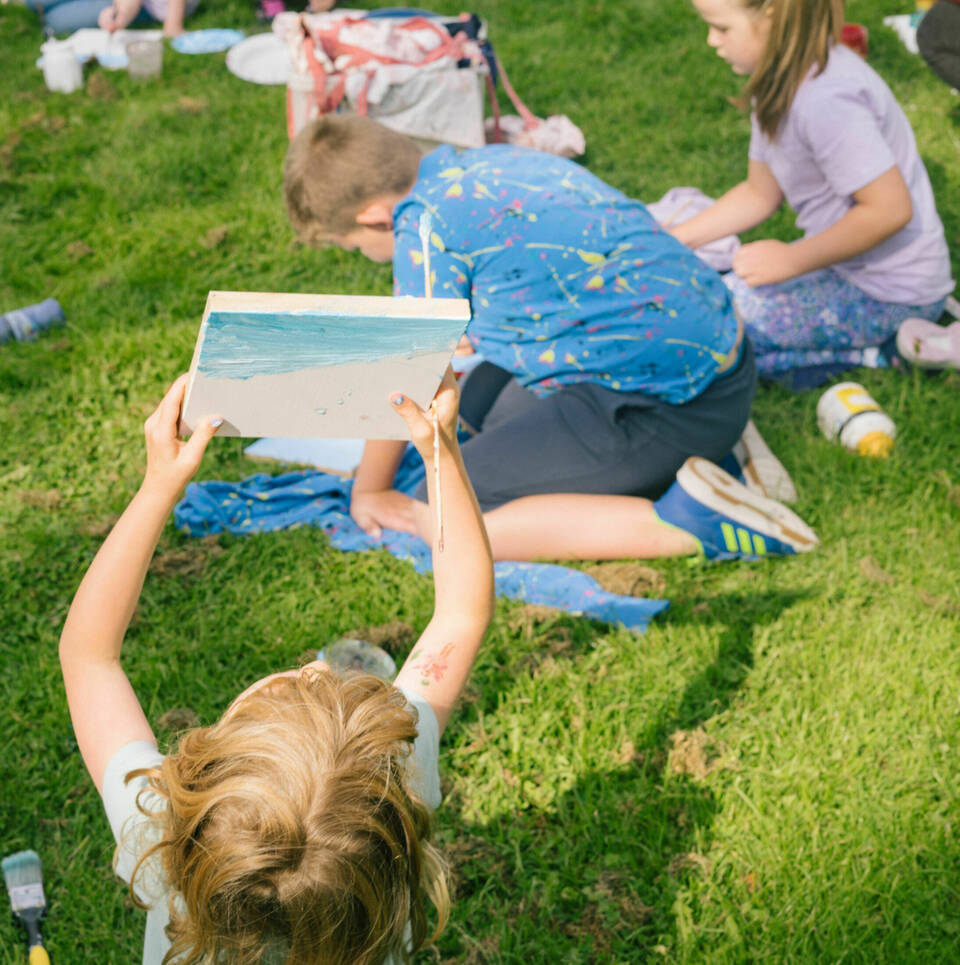 Book a block of five workshops online for £22.50 or pay £5 per workshop
Kind to the Mind supports children in developing mindfulness, confidence and a sense of place in the world through creative play.
This set of five workshops aims to connect our young people with the wonders of Autumn and Winter. Taking inspiration from the work of Carolina Caycedo (who is exhibiting here at the gallery as part of Artes Mundi 10) we will explore themes of the natural world and protecting the environment. Delivered by artists Nicky Arscott, Elin Crowley, Beth Clewes and Kaan K of arts organisation Ennyn.
This is a great opportunity for children to spend time getting to know each other and working with artists to develop mindfulness through creativity.
WORKSHOP CONTENT
4th Nov – Animal Wisdom with Nicky Arscott

Carolina Caycedo's work challenges us to understand nature as not as a resource to be exploited, but as a living and spiritual entity. We will be inviting some animals along to this workshop, to see how we can learn from them, and to practice our sketching techniques.


11th Nov – Create / Release (Part 2) with Beth Clewes
Inspired by the work of Carolina Caycedo we will identify feelings and explore how we can release them through creativity, allowing young people to take up lots of space in the art we create. In a 2-part workshop (it is possible to attend one or both), we will use predominantly natural materials, including charcoal, graphite, soil, clay and fibres to create a collective art installation.
18th Nov – Mini River Books with Nicky Arscott

Exploring new ways to think about the River Hafren, we will make mini river books using drawings, collage, sensory and scientific observations, and getting outside to include some watery contributions from the river itself.
25th Nov – Banner Making Workshop with Kaan K

We will be banner-making in response to Carolina Caycedo and Greenham Common banners. We will explore why it's important to protect our environment, and some of the women who have fought for a better world.
2nd Dec – Bodies in Art with Nicky Arscott

In this workshop we will be looking at how Carolina Caycedo shows different 'bodies' in her work, and then create our own artworks using moving and still bodies. We will be drawing, painting, moving and taking photographs. Make sure you wear old clothes to this workshop as there will be a chance to get very messy!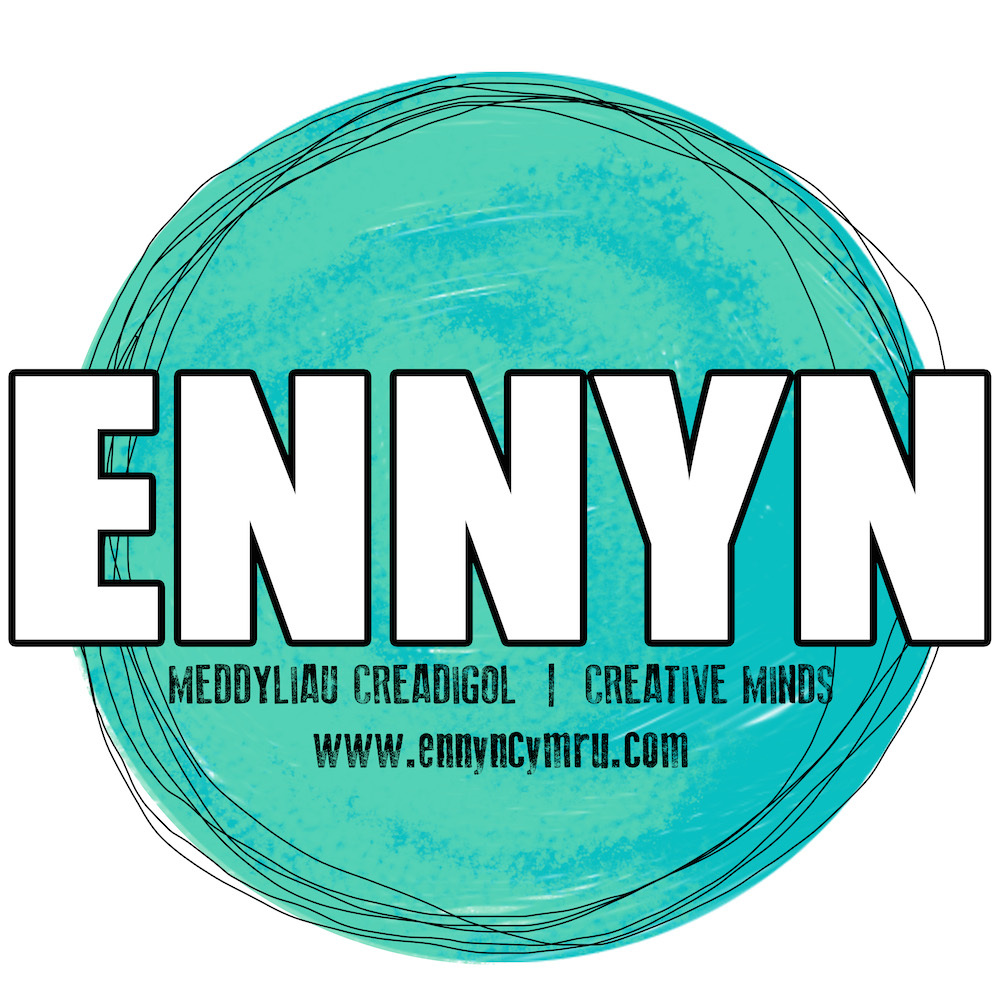 Oriel Davies and arts organisation Ennyn are working together to develop an inclusive creative programme for children encouraging play, exploration and self expression.
Ennyn is an arts organisation based in Mid Wales delivering a bilingual community arts programme.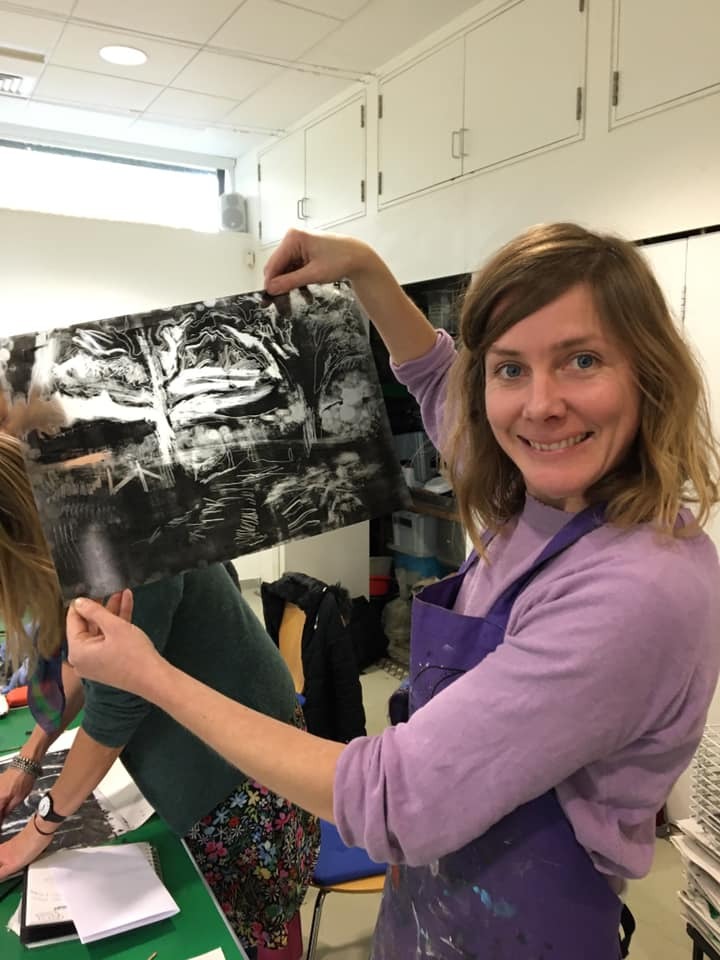 Nicky Arscott is a poet and visual artist from Llanbrynmair. She is inspired by stories from all over the world and has loved working with writers in different languages (including Welsh, Spanish, Latvian, Bakweri and Bengali) to create graphic narratives ranging from big painted canvas pieces down to small DIY comics. Nicky has exhibited work at Oriel Davies, MOMA Machynlleth and The Royal Academy. She runs the arts education company Ennyn CIC with Elin Crowley.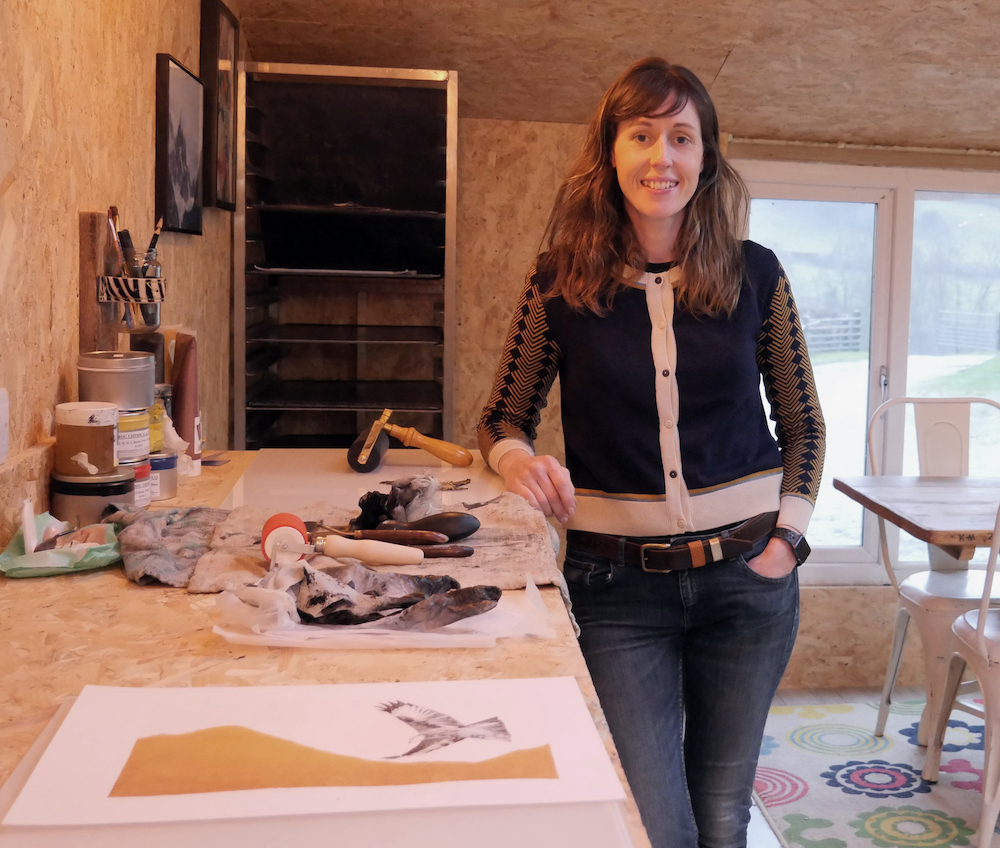 Elin Crowley is a Machynlleth artist specializing in printmaking. She is a director of
Ennyn CIC, a community interest company offering creative activities in schools and
communities. Elin is a Printmaker who has had various jobs over her career,
including working on education and online websites at the BBC, being part of a TV
production team working on lifestyle programmes for S4C, and as part of a creative
team at Arad Goch Theatre Company. Birds, mountains, lakes and rivers ignite her
imagination.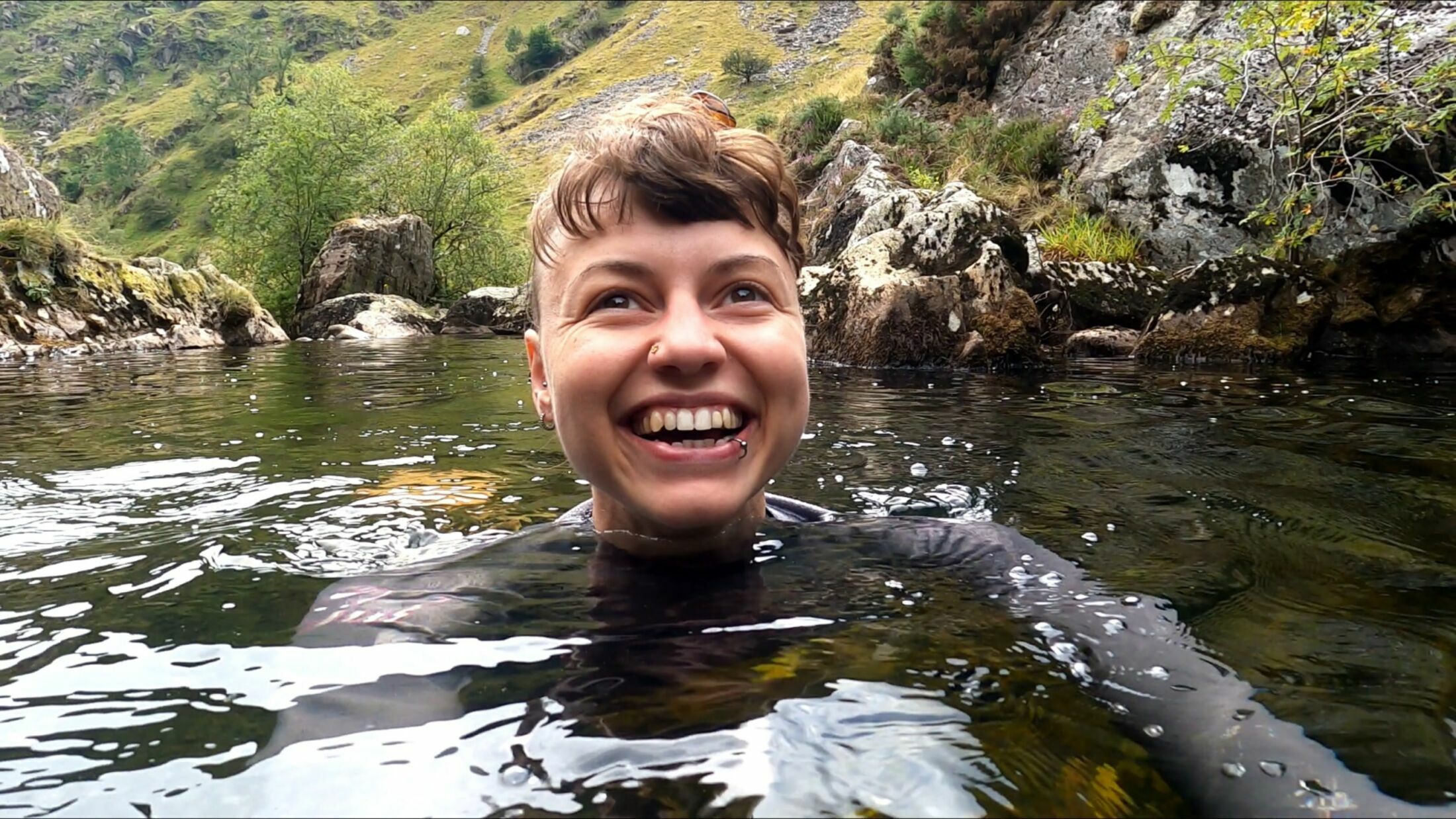 Beth Clewes Beth has a BA hons in Drama and Creative Writing and her career has revolved around facilitating children and young people in a variety of spaces, which over the years has included workshops in poetry, dance, drama, craft. As a qualified outdoor instructor, Beth has provided lots of team building, activities, and adventures in the great outdoors (both land and water based). Beth is very passionate about getting out into nature and exploring.
She recently completed an apprenticeship in Fashion and Textiles and learnt the skills of a sample dressmaker. In her free time, you can find her out on adventures, amongst friends, or creating something at home.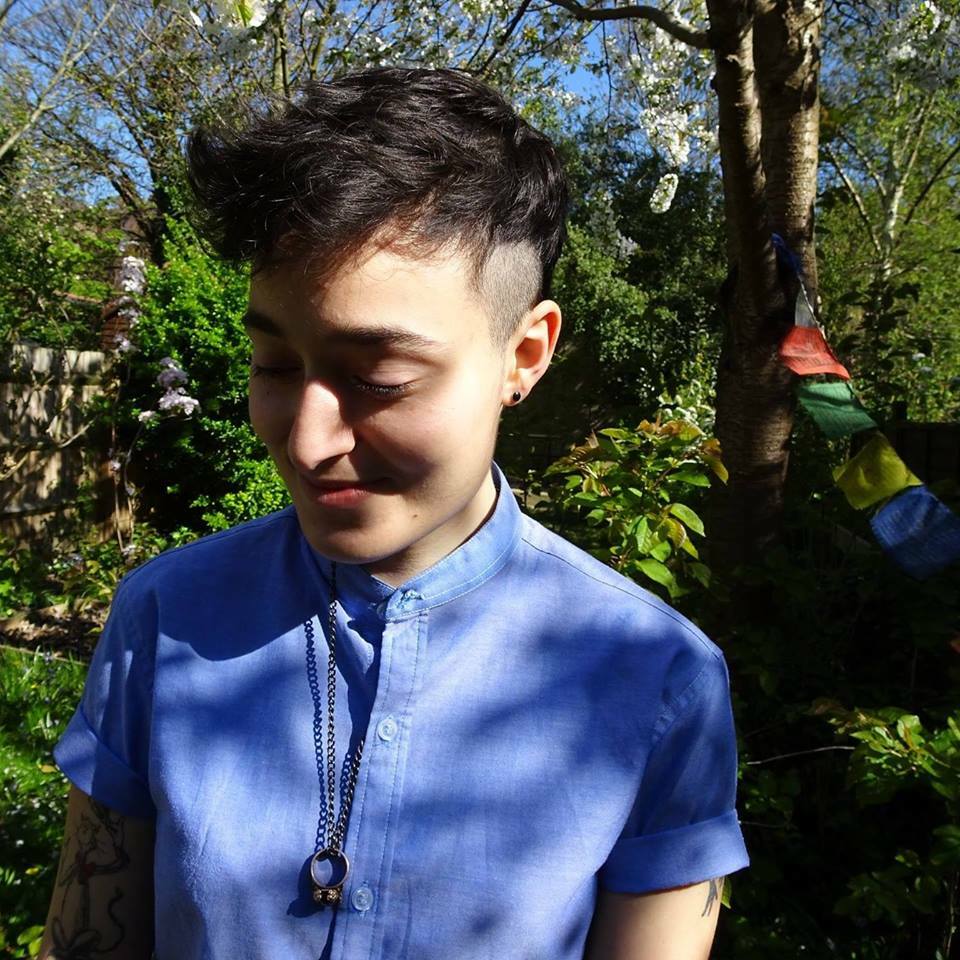 Kaan K (they/them, previously Yas Necati) is a writer and performance poet based in mid-Wales. They explore themes of queer and trans identity, diaspora identity, mental health, recovery, community and resistance in their writing. They have been hosting writing, poetry and creative workshops for the past seven years. They have two poetry collections forthcoming: If I were Erol (FourteenPoems, June 2023) and an as yet untitled full poetry collection, also to be published in 2023. You can find them at https://www.yasnecati.co.uk/ and @yasnecati on social media
Tickets
Venue Info
Ticket Info
The gallery is open:

Tuesday - Saturday 10-4
Cafe closes at 3

Except for special events
Closed bank holidays




Most events at Oriel Davies are free to attend but we suggest making a voluntary donation here to support our continuing work delivering accessible workshops, events, activities and projects.