Louphole
Simon Whitehead
Projects
|
4 March 2010 - 4 March 2010
'Louphole' took place on a cold, clear Thursday evening, on 4 March 2010. After gathering outside Oriel Davies Gallery at 7pm, the audience were led through Newtown, where they encountered a new musical commission for Newtown Silver Band, written by composer Barnaby Oliver. This took the form of a lupine march to accompany the participants to Bryn Bank above the town for the first 'Public Howl' in Wales.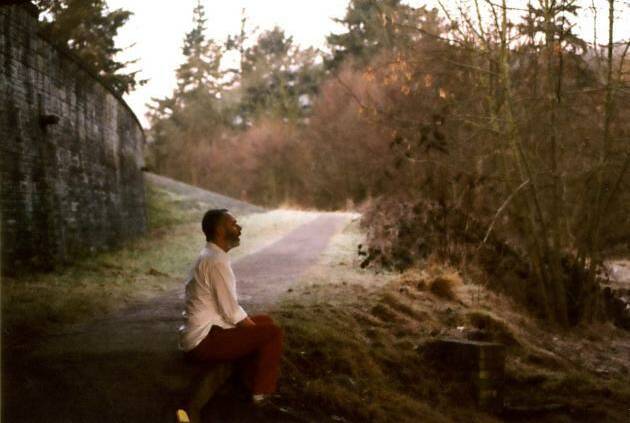 'Louphole' was part of Simon Whitehead's exhbition 'Afield' at Oriel Davies. See exhibiton >
Simon Whitehead would like to thank the following people for their support and generosity during Louphole: The wonderful Newtown Silver Band, Steve Edwards, Helen and John Bennett, Alex Boyd, Amanda Farr and all at Oriel Davies Gallery, Bryan Francis at Bryn Bank, the Louphole stewards (Alex Boyd, Matthew Richardson, Amanda Farr, Antony Mottershead, Neil Fowler, Frank Corfield, Esmée Corfield, Angeline Schube, Helen Kozich, Clare Martin), Hannah and Gwyn; the Newtown Neighbourhood policing team, Ben Stammers, Ray Jacobs, Mark and Jazz at Wm. Jones Butchers, workshop groups (St.Mary's Primary School class 4, Lara Clough and the Creative Writing Group, Powys Complementary Education Group Newtown, the Pont Hafren Centre), the audience pack and the people and animals of Newtown who made it happen.
An Oriel Davies Commission made possible through an Arts Council of Wales Beacon Company Award 2008-10
Audio Visual
Louphole: Simon Whitehead
Film: 'Louphole' 4 March 2010. This film was part of Simon Whitehead's exhibition Afield at Oriel Davies Gallery (6 February – 7 April 2010) watch >
26 minutes
SOLD OUT
Sorry tickets for this event have sold out!
If you would like to be added to a waiting list please contact us: desk@orieldavies.org
The gallery is open:

Tuesday - Saturday 10-4
Cafe closes at 3

Except for special events
Closed bank holidays