Lure
Helen Sear
Exhibitions
|
2 February 2013 - 17 April 2013
lure is a major exhibition of new work by Helen Sear. One of Wales' most important and insightful artists, Helen's practice is characterized by her exploration of the crossover between photography and fine art, her focus on the natural world and the startling beauty of her work.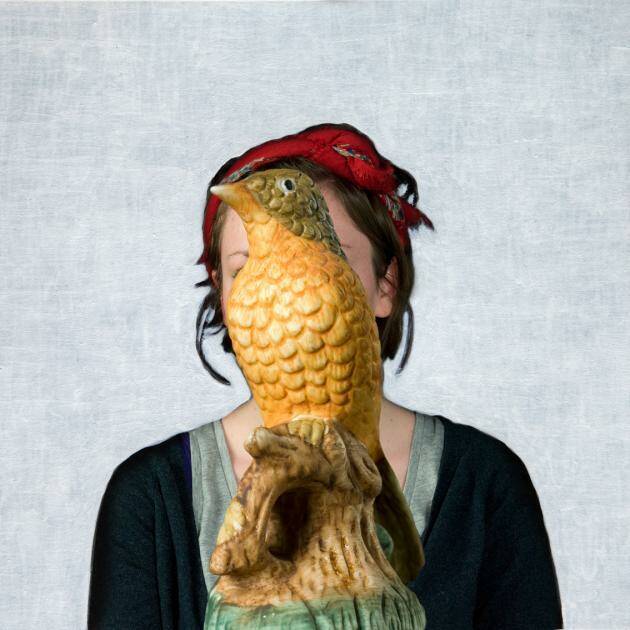 During the past 18 months Helen has created a superb new body of work – photography, video, film installation and sculpture. From seemingly simple subjects - a frozen pond, straw bales in a field, wild flowers – she makes artworks of great power that explore ideas of seeing and perception. In Pastoral Monument, humble wild flowers from a local meadow are elevated to epic status, the vivid colours glowing against a velvet-dark background with the richness of Dutch still life painting.
In the film, Chameleon, a sunflower gradually emerges from the darkness in slow revelation, spiritual and unnerving. Her new sculptures explore scale, form and material, re-presenting the familiar as unfamiliar, the overseen as something monumental.
Helen Sear lives and works in South Wales. In 2011 she was joint winner of the Gold Medal, National Eisteddfod for Wales, and also received a Creative Wales Award from Arts Council of Wales. She exhibits widely nationally and internationally. Helen is currently Reader in Photography and Fine Art, University of Wales, Newport. She is represented by Klompching Gallery, New York.
lure is a National Touring Exhibition curated by Oriel Davies and supported by Arts Council of Wales.
Oriel Davies, Newtown, 2 February – 17 April 2013
Oriel Plas Glyn-y- Weddw, Llanbedrog, 5 May - 30 June 2013
Bay Art, Cardiff, 25 May - 21 June 2013
Oriel Wrecsam, 6 July - 31 August 2013

Essays & Reviews
Lure
Review by Anna Falcini from 'A-N Magazine 'Interface''
Lure
Review by Ellen Bell from 'Planet Magazine'
SOLD OUT
Sorry tickets for this event have sold out!
If you would like to be added to a waiting list please contact us: desk@orieldavies.org
The gallery is open:

Tuesday - Saturday 10-4
Cafe closes at 3

Except for special events
Closed bank holidays