Charlie Cook | Uncontrolled Demolition

A short interview with Charlie Cook exploring the themes and ideas behind this new commission.
Charlie Cook, (born 1993, lives and works in Manchester) studied Sculpture at Glasgow School of Art. He has developed kinetic sculptural work for projects at The Royal Standard in Liverpool, Hidden Door Festival, Edinburgh and Generator Projects in Dundee. He also works in SFX for film and television. Oriel Davies is proud to present his first exhibition in Wales.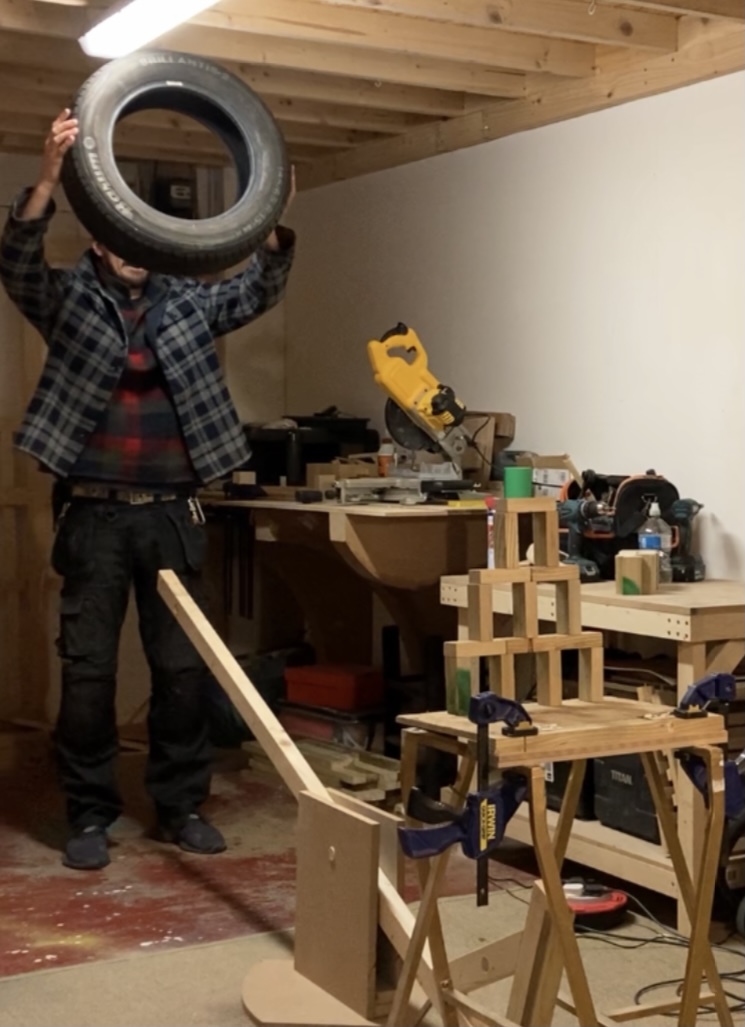 Charlie believes in the importance of embracing your inner child as a means of producing art. His work mainly consists of kinetic contraptions designed to complete a specific but albeit unnecessary task. Each contraption is designed and constructed in such a way that they not only perform each action honestly but also retain a child-like innocence.
Construction and Destruction are working in an endless loop as Charlie aims to emphasise the 'fragility of human endeavor' using simple mechanisms, physics and perseverance.
You are welcome to drop in to visit us during our opening hours, however there may be a queue if we are at capacity.
We therefore advise using our FREE booking system to avoid queuing and book a 1-hour timed visiting slot.
The gallery is open:

Tuesday - Saturday 10-4
Cafe closes at 3

Except for special events
Closed bank holidays