Oriel Cafe Launch
Marion Elliot
Exhibitions
|
22 June 2019 - 21 September 2019
Cafe Gallery This summer we have a new space to showcase work by local artists and international illustrators and printmakers. Changing the cafe area has meant that we've created this new space. Our inaugural artist is Marion Elliot who has also been commissioned to celebrate the MCRA 100 Centenary. Not only will you see work in the cafe but you will also find examples of her work around the building.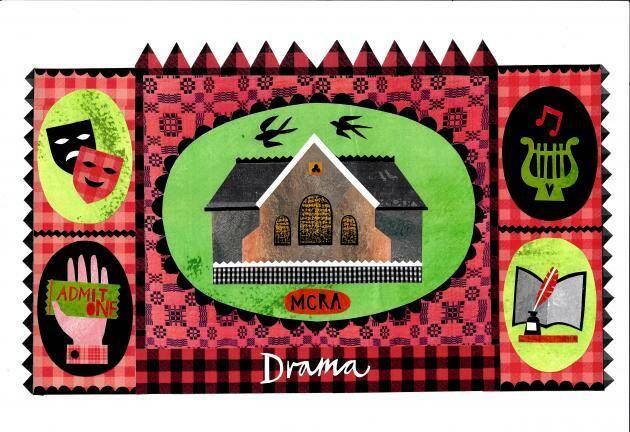 Marion Elliot has over 20 years experience in the publishing industry as a writer, designer, visualiser and art director.
"I am a designer, writer, printmaker and teacher who works mainly in paper. I love using printmaking techniques to produce densely textured papers to use in my collage work.
For this project, I have used my love of traditional Welsh fabrics such as plaids, checks and blankets to celebrate the wonderful legacy of the MCRA"
Clients include F&W Media, David and Charles, Hachette, Hallmark, IPC Magazines, National Magazines, Future Publishing, Design Eye, Quarto and Anness Publishing. Her work has been widely exhibited in the UK, USA and Japan and she currently teaches at Hereford College of Arts.
SOLD OUT
Sorry tickets for this event have sold out!
If you would like to be added to a waiting list please contact us: desk@orieldavies.org
The gallery is open:

Tuesday - Saturday 10-4
Cafe closes at 3

Except for special events
Closed bank holidays