Starting Saturday 24th June - 22nd July 1.30 - 3.30pm inside and outside at Oriel Davies
Book a block of five workshops online or pay £5 per workshop at the desk / over the phone
Kind to the Mind supports children in developing mindfulness, confidence and a sense of place in the world through creative play.
This set of five workshops aims to connect our young with the wonders of Spring and Summer. Delivered by artists Nicky Arscott, Elin Crowley and Beth Clewes of arts organisation Ennyn .
This is a great opportunity for children to spend time getting to know each other and working with artists to develop mindfulness through creativity.
WORKSHOP CONTENT
24 June - Weaving with Nature with Beth Clewes
Newtown has a history of weaving and we will be following in the footsteps of its 19th century workers by creating our own unique weaving, using a loom. We will be foraging for natural materials that particularly resonate with us and exploring ways of representing ourselves through what we create.


1st July - What's On Your Mind? With Nicky Arscott
How can we use art to show what life feels like for us on the inside? In this session we'll be creating our own mind sculptures using different materials including clay, collage and found objects, using the DAC Arts Prize exhibition for inspiration.


8th July - Rubbings, Prints & Transfers with Beth Clewes
Using natural foraged materials to make rubbings, prints and transfer natural pigments onto fabric and paper. There will be lots of freedom in this session for experimenting and creating (using hammers, rollers, paints and sprays) and lots of different options for what to take home.

15th July - The beauty around us - pressed flower art with Elin Crowley
Explore local flowers and learn their names in Welsh and English. Pick and choose your favourite pre-pressed flowers and create a unique work of art celebrating the flowers surrounding us.


22nd July - Stepping Stones wit Elin Crowley
We will create an intriguing path using our own stone monsters, each one with very different personalities. How do different colours make us feel inside? How can we express ourselves through colour? Come and have fun experimenting in a relaxed and supportive environment.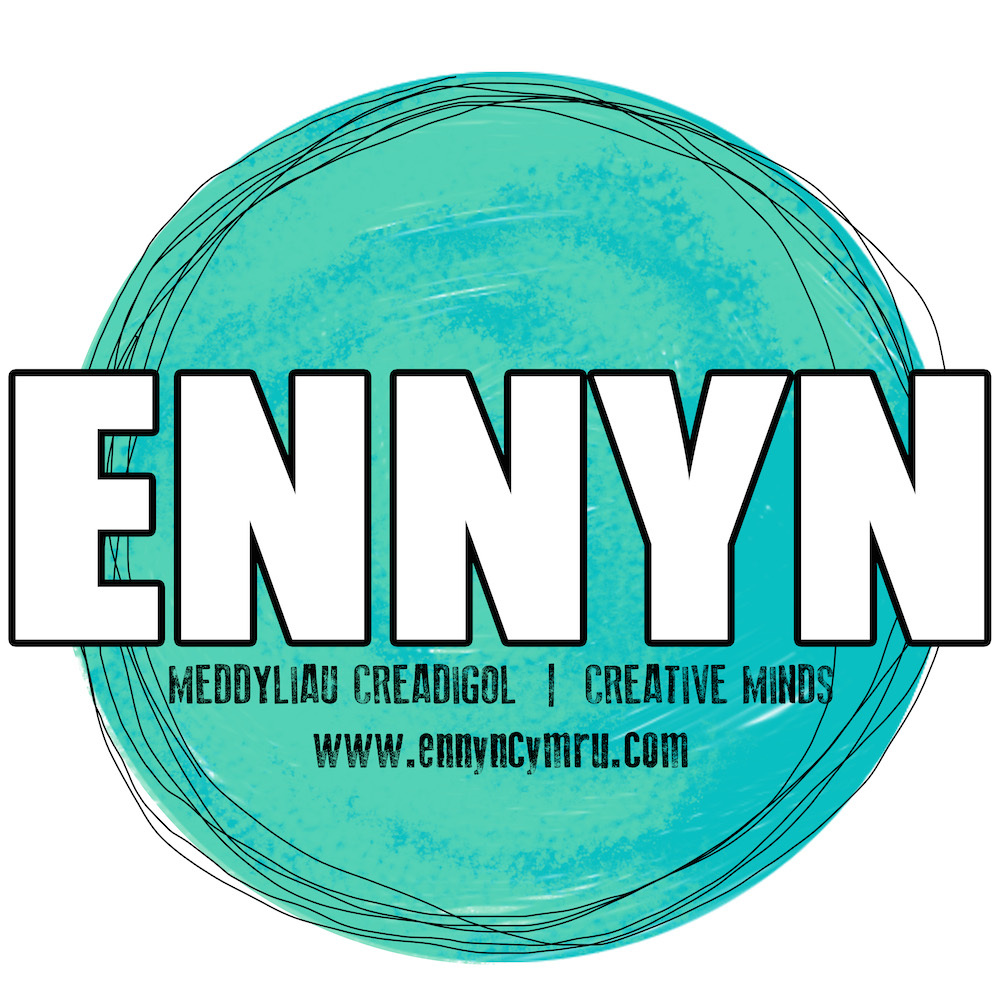 Oriel Davies and arts organisation Ennyn are working together to develop an inclusive creative programme for children encouraging play, exploration and self expression.
Ennyn is an arts organisation based in Mid Wales delivering a bilingual community arts programme.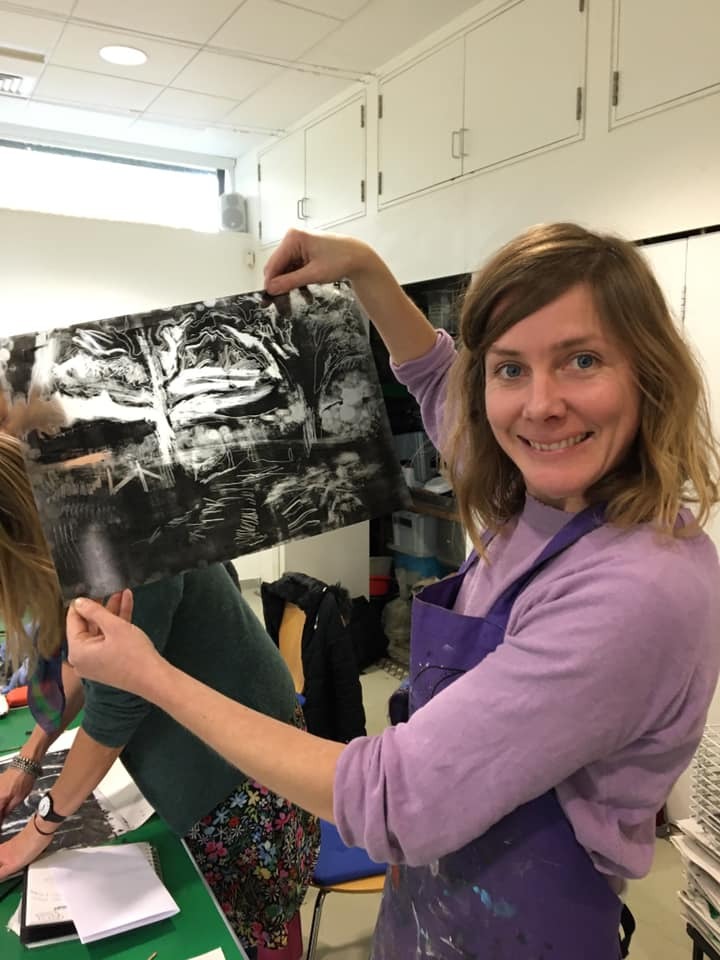 Nicky Arscott is a poet and visual artist from Llanbrynmair. She is inspired by stories from all over the world and has loved working with writers in different languages (including Welsh, Spanish, Latvian, Bakweri and Bengali) to create graphic narratives ranging from big painted canvas pieces down to small DIY comics. Nicky has exhibited work at Oriel Davies, MOMA Machynlleth and The Royal Academy. She runs the arts education company Ennyn CIC with Elin Crowley.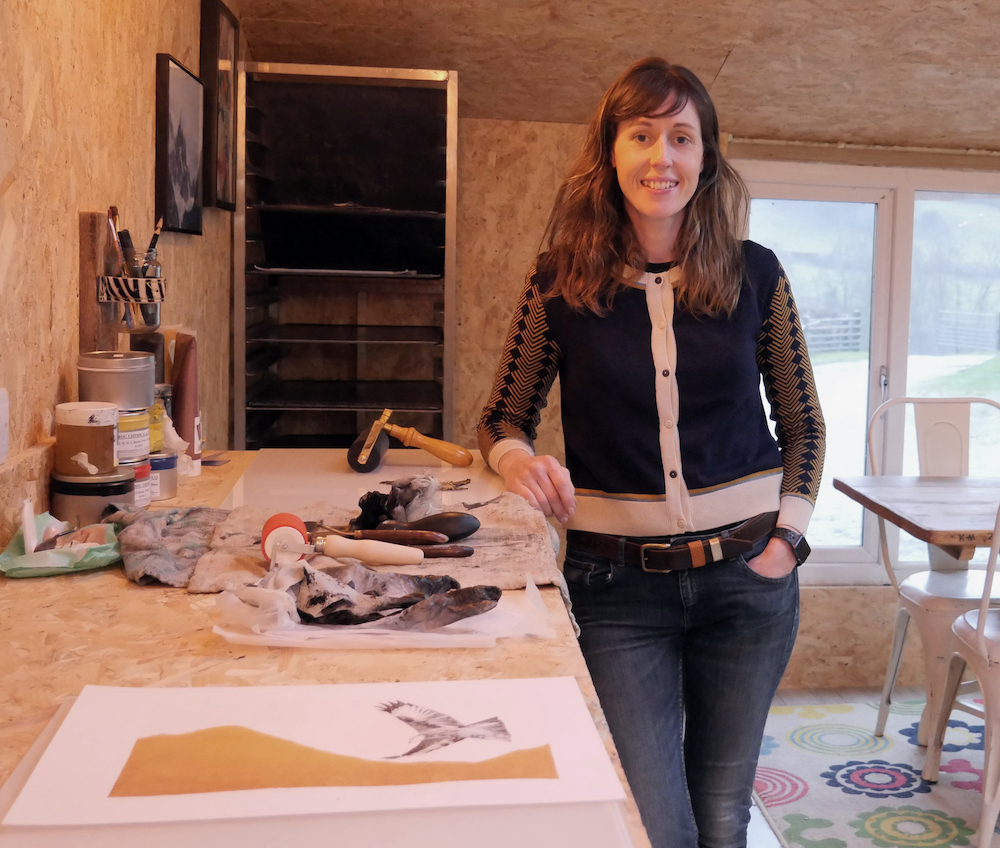 Elin Crowley is a Machynlleth artist specializing in printmaking. She is a director of
Ennyn CIC, a community interest company offering creative activities in schools and
communities. Elin is a Printmaker who has had various jobs over her career,
including working on education and online websites at the BBC, being part of a TV
production team working on lifestyle programmes for S4C, and as part of a creative
team at Arad Goch Theatre Company. Birds, mountains, lakes and rivers ignite her
imagination.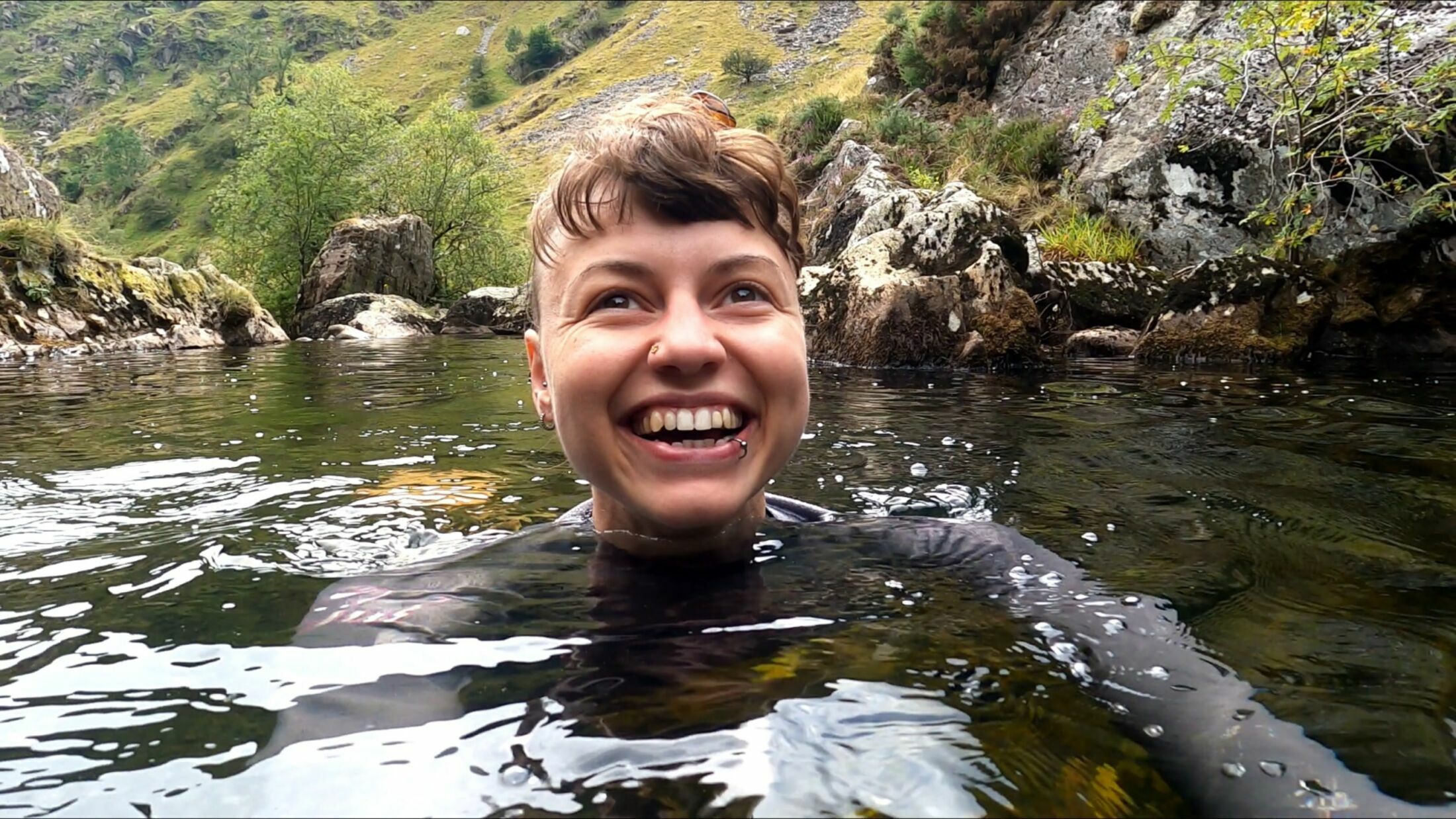 Beth Clewes Beth has a BA hons in Drama and Creative Writing and her career has revolved around facilitating children and young people in a variety of spaces, which over the years has included workshops in poetry, dance, drama, craft. As a qualified outdoor instructor, Beth has provided lots of team building, activities, and adventures in the great outdoors (both land and water based). Beth is very passionate about getting out into nature and exploring.
She recently completed an apprenticeship in Fashion and Textiles and learnt the skills of a sample dressmaker. In her free time, you can find her out on adventures, amongst friends, or creating something at home.

To book for individual workshops please contact us at desk@orieldaives.org / 01686 625041 or call in to the gallery.
The gallery is open:

Tuesday - Saturday 10-4
Cafe closes at 3

Except for special events
Closed bank holidays