Surface
Young Curators 2006
Exhibitions
|
12 August 2006 - 30 September 2006
Curated by Oriel Davies' Young Curators, 'Surface' brings together the work of twenty-six artists from Wales and the Border regions. The exhibition includes work by Richard Bevan, Morag Colquhoun, Barrie J Davies, Carwyn Evans, Kevin Hunt, Matthew Jenkins, Jools Johnson, Tim Long, Matthew Richardson and William Roberts.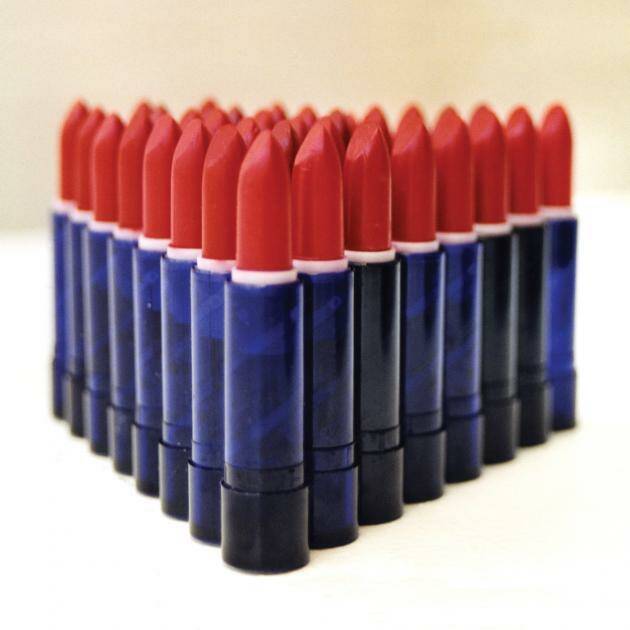 Surface is the most recent exhibition at Oriel Davies to be produced and created by the Young Curators. Now in its second year, the Young Curators project has proved again that nine months of graft and energy given over by these young people is time and effort very well spent! This ambitious exhibition brings together the work of twenty-six artists from Wales and the Border regions, and is a real testament to the Young Curators' genuine enthusiasm and vision for contemporary visual art.
The selection of the artists was made from over ninety high quality submissions, and presented just one of the many tasks taken on by the Young Curators. Those selected, the group thought, were perhaps at critical points within their careers or practice: some may have not yet 'made it'; some are new, young and emerging artists, just out of college; others may have been working for a while, but had not many opportunities to show work at such a level. The Young Curators felt that by targeting artists in this way, they could present a particularly fresh and exciting exhibition in the gallery space, which would not only reflect their ideas about what they as Young Curators found interesting in contemporary art, but which would also give less known artists the chance to surface - hence the title.
Surface is the result of strong and professional curatorial team-work. Careful consideration and appreciation by the Young Curators for each of the group's selections, together with a keen eye for the relationships between the pieces chosen and the artists' varied practices, has brought to fruition an exciting, visually stimulating and thought provoking exhibition. Importantly, the show also reflects the Young Curator's impressions of the varied and dynamic aspects of contemporary art.
The Young Curators programme introduces curating and exhibiting practice to a group of young people who are at the early stages of exploring the contemporary visual arts field. Their participation in every stage of this show, from initial concept and selection, through to marketing and hanging the final show, has been vital to the great success of the project. Oriel Davies would like to extend its warmest thanks to all those who have helped with the exhibition: the Arts Council of Wales for its continuing support; the artists for submitting such fantastic works; the parents, who have taxied the Young Curators to-and-from sessions at the gallery; and finally the Young Curators themselves, whose hard work and determination has made this project happen.
Young Curators 2006: Jon Cooke, Kim Davies, Naomi Eagles, Sarah Evans, Ffion Griffith, Zoë Human and Bonnie Phillips.
Artists: Karen Bennett, Sonja Benskin Mesher, Richard Bevan, Helen Booth, Morag Colquhoun, Barrie J Davies, Carwyn Evans, Robyn Gittins, Mair Hughes, Kevin Hunt, Matthew Jenkins, Jools Johnson, Justine Johnson, Maggie Jones, Petra Mills, Tim Long, Thomas Newton, Alan Palmer, Matthew Richardson, Mari Roberts, William Roberts, Hugh Sanders, Antonia Spowers, Angharad Taris, Liz Toole and Maureen Vyse.
A full colour catalogue accompanies this exhibition.
SOLD OUT
Sorry tickets for this event have sold out!
If you would like to be added to a waiting list please contact us: desk@orieldavies.org
The gallery is open:

Tuesday - Saturday 10-4
Cafe closes at 3

Except for special events
Closed bank holidays