Vanishing Point
Kelly Best
10 May 2017 - 10 May 2017
Vanishing Point brings together an extraordinary body of new work by Kelly Best: a fascinating and highly original artist currently based in Cardiff. This is her most ambitious show in Wales to date and features a compelling interconnection between sculpture, drawing and painting, to consider surface, space and site.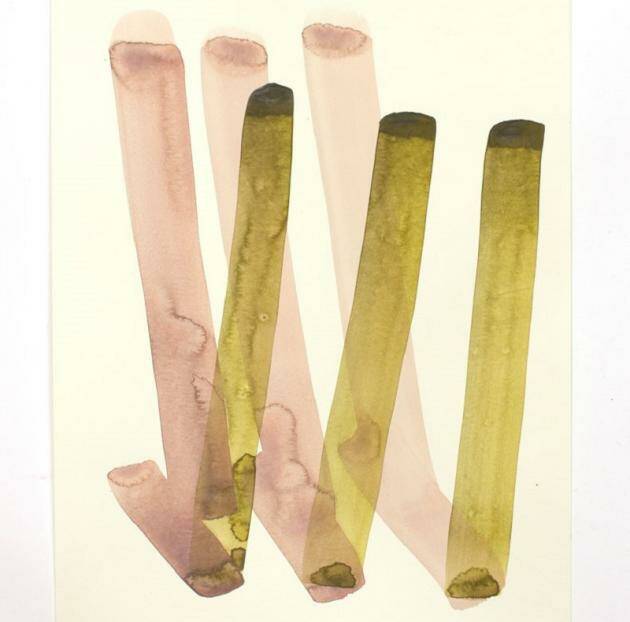 Using a distinct array of media such as steel, watercolour and colour pencil, Best responds directly to the architectural and physical space of Oriel Davies.
This exhibition comes straight after a recent 3-month Creative Wales residency at The British School at Rome, and a solo show at Plymouth Arts Centre earlier in 2016. She has previously shown work in Oriel Davies' TestBed and in the 2014 Oriel Davies Open. Previous solo shows include; g39 (Cardiff); Eastside Projects (Birmingham); Chapter Arts Centre, Art in the Bar (Cardiff); and she exhibited in the 2016 and 2013 National Eisteddfod. She graduated from Kingston University BA Fine Art in 2007.
Artist Talk | 11 March | 5pm – 6pm | FREE
In-Conversation between the artist and Louise Hobson, Curator.
Vanishing Point is supported by the Arts Council of Wales
SOLD OUT
Sorry tickets for this event have sold out!
If you would like to be added to a waiting list please contact us: desk@orieldavies.org