HELEN BOOTH: WE ALL SHARE THE SAME SKY
Helen Booth was born in Burton on Trent in 1967 and works in West Wales. She studied at Wimbledon School of Art, graduating in Fine Art Painting in 1989.
A residency supported by Wales Arts International at the Hafnarborg Arts and Culture Centre in Iceland has greatly informed her practice. Her awards from the Pollock Krasner Foundation and the Adolph and Esther Gottlieb Foundation have allowed for intense creativity in her studio. Recent solo exhibitions include Oriel Myrddin in Wales and Circle Contemporary in Cornwall.

She has also received several prizes, including the Welsh Based Artist Prize - Friends of the Glynn Vivian Gallery -BEEP International Painting Prize Biennial Swansea.
Her work is in private collections worldwide.
In the run up to the show we're going to be sharing a series of interviews where Helen explores different aspects of the exhibition.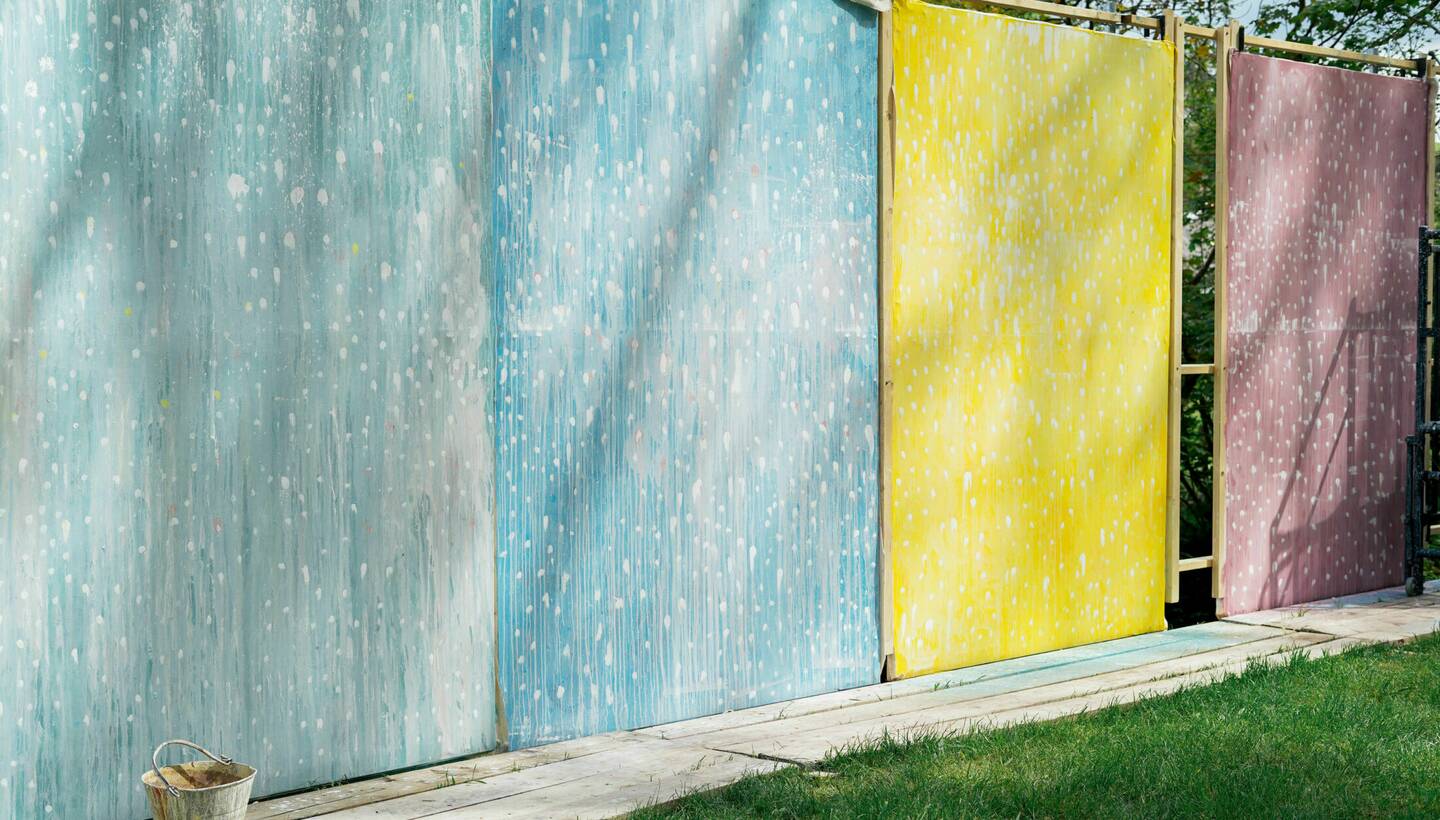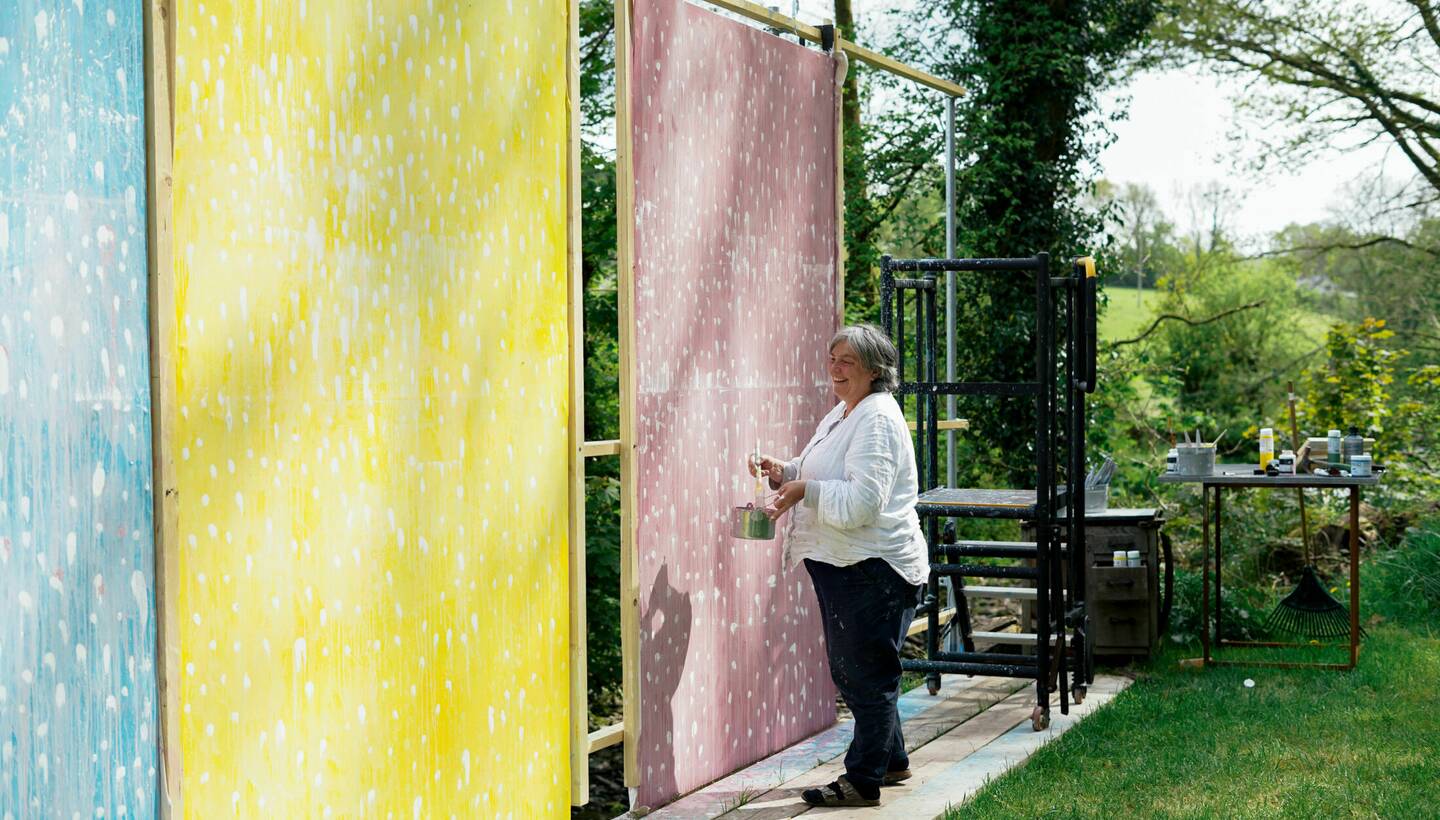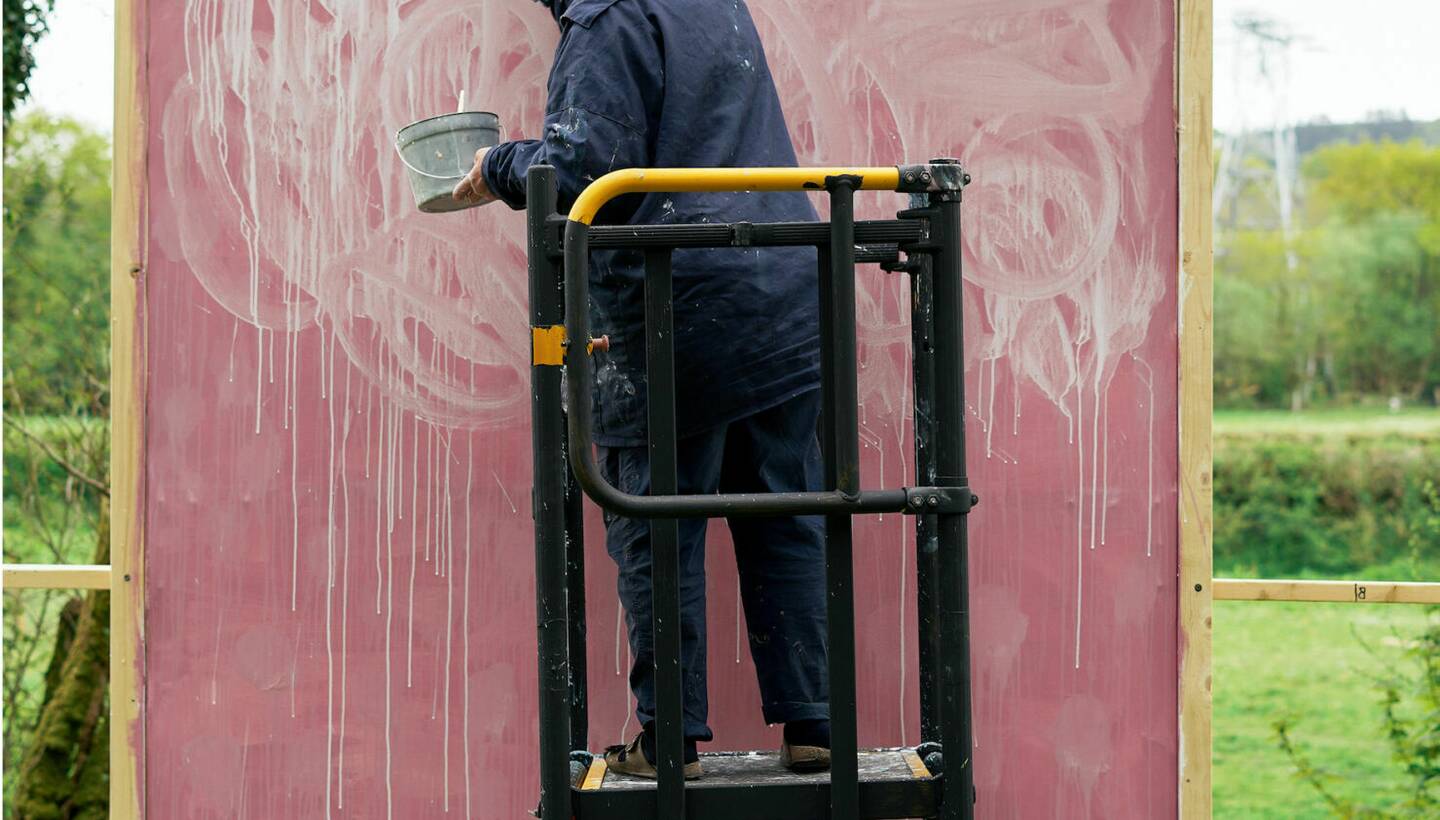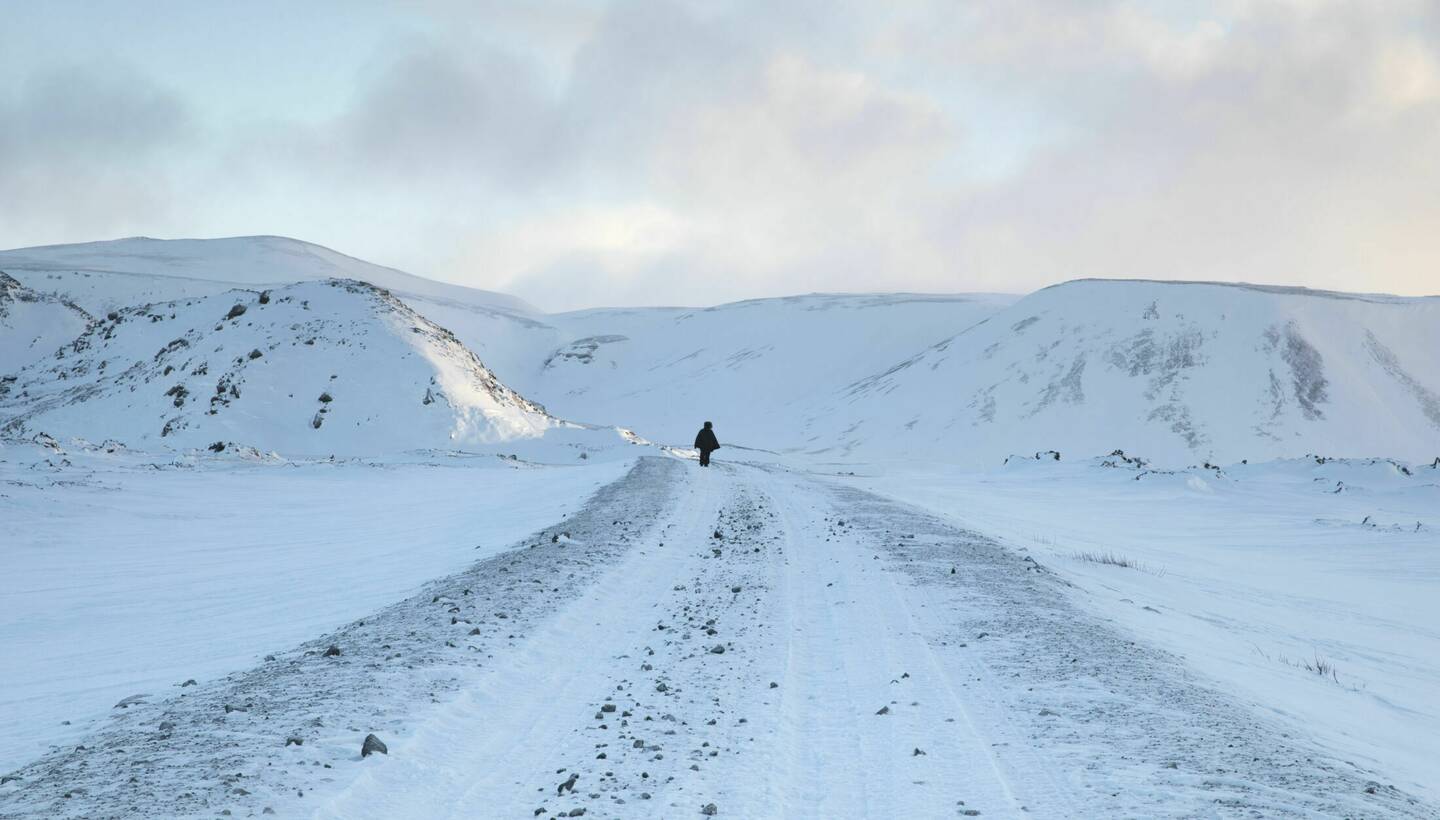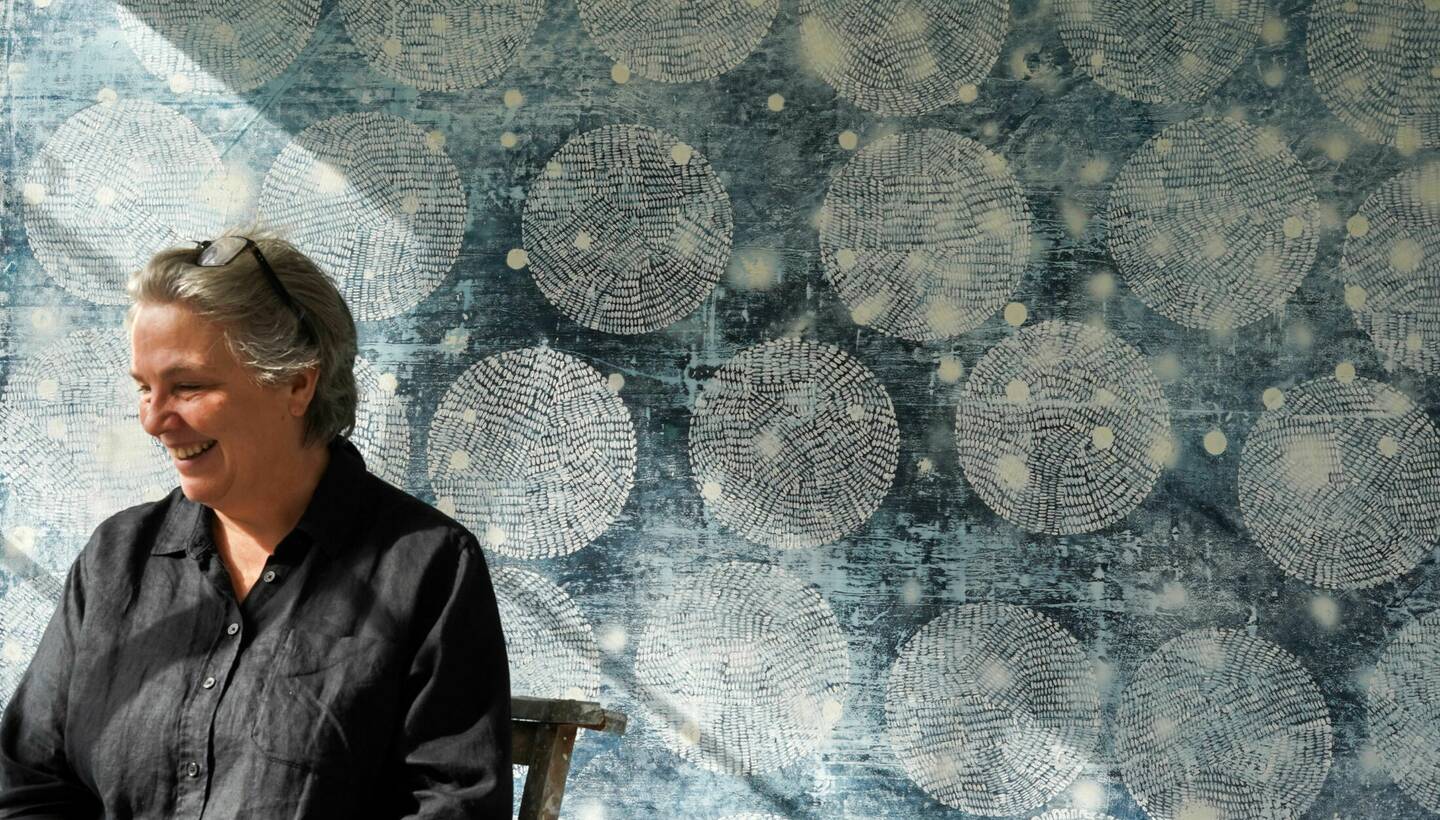 photos by © Leia Morrison 2022
Adventurer Phoebe Smith likes to sleep wild - from caves to mountain tops, disused buildings and under giant boulders – if it's in a strange or extreme place she want to take her sleeping bag and experience a wild night out. She has seen her love of wilderness take her on solo adventures all around the world – from sleeping at Everest Base Camp, to portaledging in trees in the Bavarian Alps, spending the night on Australia's Great Barrier Reef and bedding down inside glaciers in Svalbard – the last stop before the North Pole.
She is an award-winning travel writer, photographer, presenter and broadcaster (specialising in adventure, sustainable travel, walking, family adventure and wildlife conservation). She is host of the multi-award-winning Wander Woman Podcast an audio travel magazine. She regularly writes for The Guardian, The Telegraph, The Times (of London) and is a correspondent for BBC Radio 4's From Our Own Correspondent.
She is also Sleep Storyteller-in-Residence at Calm where her stories have been listened to over 30 million times and been narrated by Stephen Fry, Joanna Lumley, Cillian Murphy, Jerome Flynn, Bindi Irwin and Danai Gurira to name a few.
Phoebe is the author of 10 books to date including the Travel Writer's Field Guide, which was published by The Wilderness Conspiracy, a collective that she co-founded with Daniel Neilson and John Summerton. She also wrote Extreme Sleeps: Adventures of a Wild Camper (a Guardian Bestseller), Wilderness Weekends: Wild Adventures in Britain's Rugged Corners and the first guidebook to British bothies – Book of the Bothy.
Passionate about inspiring young people and helping those who don't get to choose to sleep wild for fun, she is an ambassador for Centrepoint (the young people's homeless charity). To date she has raised over £42,000 for them in her Extreme Sleep Outs.
Several years ago she formed Team #WeTwo with fellow adventurer Dwayne Fields. In November and December 2019 they embarked on a 40-night Antarctic-style expedition across Britain - walking from true north to true south - wild camping each night and pulling all equipment in specially-made wheeled pulks. This was to raise money to take a group of underprivileged young people to the White Continent in 2022 through the #WeTwo Foundation the charity she co-founded with Dwayne.
She's the first person to camp at all the extreme points of mainland Britain, solo, on consecutive nights, has slept the 3 Peaks and walked across Britain, sleeping rough while dressed as Wander Woman.
Since 2016 she has been an Ordnance Survey #GetOutside Champion for her work encouraging everyone into the great outdoors. She is an ambassador for the annual Big Canopy Campout (which supports the World Land Trust) as well as Wild Night Out. In 2019 she was made an official Scouts Adventurer. She has been a Fellow of the Royal Geographic Society (FRGS) since 2017.
She is also proudly president of the Long Distance Walkers' Association.

Dr Richard Davey is a Senior Research Fellow in Historical and Critical Studies in the School of Art and Design, Nottingham Trent University. He has written catalogue essays on Anselm Kiefer and the Summer Exhibition for the Royal Academy of Arts and books on Tess Jaray RA, Anthony Whishaw RA and John Newling. His current book projects include Ed Moses, Stephen Chambers RA, Chris Orr RA and Leonard McComb RA.
Richard Davey's research focuses on the way in which faith, as a distinctive and counter-cultural world-view, is embodied and materialised within works of art. This has led to an interest in themes such as wonder, mystery, liminality, the sublime, beauty, colour, and sacred spaces and landscapes, and their rediscovery as vehicle of spiritual encounter, and valid academic discussion. As a writer Richard seeks to use the 'art text' as a space of research and proposition, in which ideas and knowledge are primarily shaped and gained by direct engagement with the visual image rather than secondary, or historical knowledge.
This reflects his interest in the validity of a sensory and intuitive epistemology. He is also concerned with the process and function of writing on art, in particular the way in which a practice of poetics rather than prose can provide a valid research tool, and also in the act of mutual engagement and response that can take place between text and image, and the new worlds of knowledge that can emerge from this encounter.