Artists' Book Workshops
Four free workshops as part of Wales Artists' Book Fair
2 September 2023 - 3 September 2023
Take part in one or more of these fantastic workshops. Book your place now.

What are artists' books? They are inspired and created by artists – books that are hand crafted using paper, fabric, sculpture, printed, drawn, stitched and small press.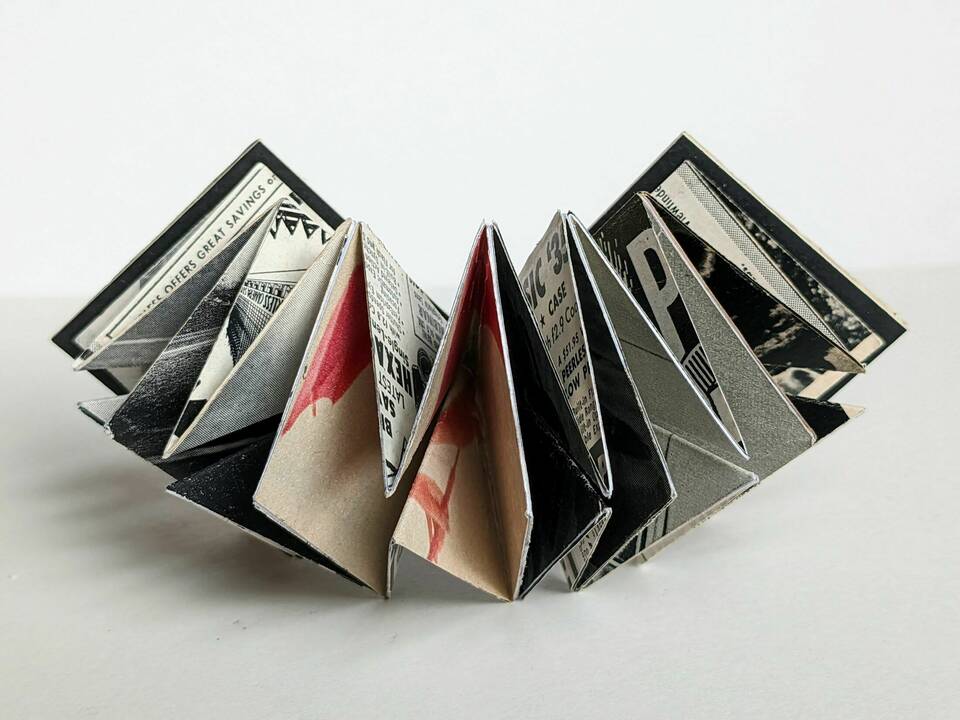 (all materials provided)
Saturday 2nd September
Jennifer Banfield 11 - 1
Concertina Bookmaking Workshop
This workshop is an introduction to concertina bookmaking. In this workshop you will learn about the folding techniques used in this method and you will construct your own concertina book. You will get the opportunity to decorate your book using collage materials. Participants are invited to bring their own imagery to collage with.
Jennifer Banfield is based in Cardiff and works predominantly in bookmaking, printmaking and photography. She assembles photography and printmaking in clothbound concertina or coptic stitch-bound books. Her artist's books explore narratives about mining heritage/ landscape and found imagery.
She has run a bookmaking workshop for Newcastle University students in 2020. Titled, 'Bookmaking. Hybrid Techniques Class' this workshop introduced students to bookmaking and the BALTIC Self-Publishing Artists' Market.
Lynne Bebb 2 - 4

Suitable for Families

Lynne is a multimedia artist from Swansea who's subject matter draws on personal memory and experience. She will be leading a workshop to make a star book from a single sheet of paper and using mark making techniques to decorate your book. Then adding colour with collage. Finally we will write some words to complete your book. All materials provided.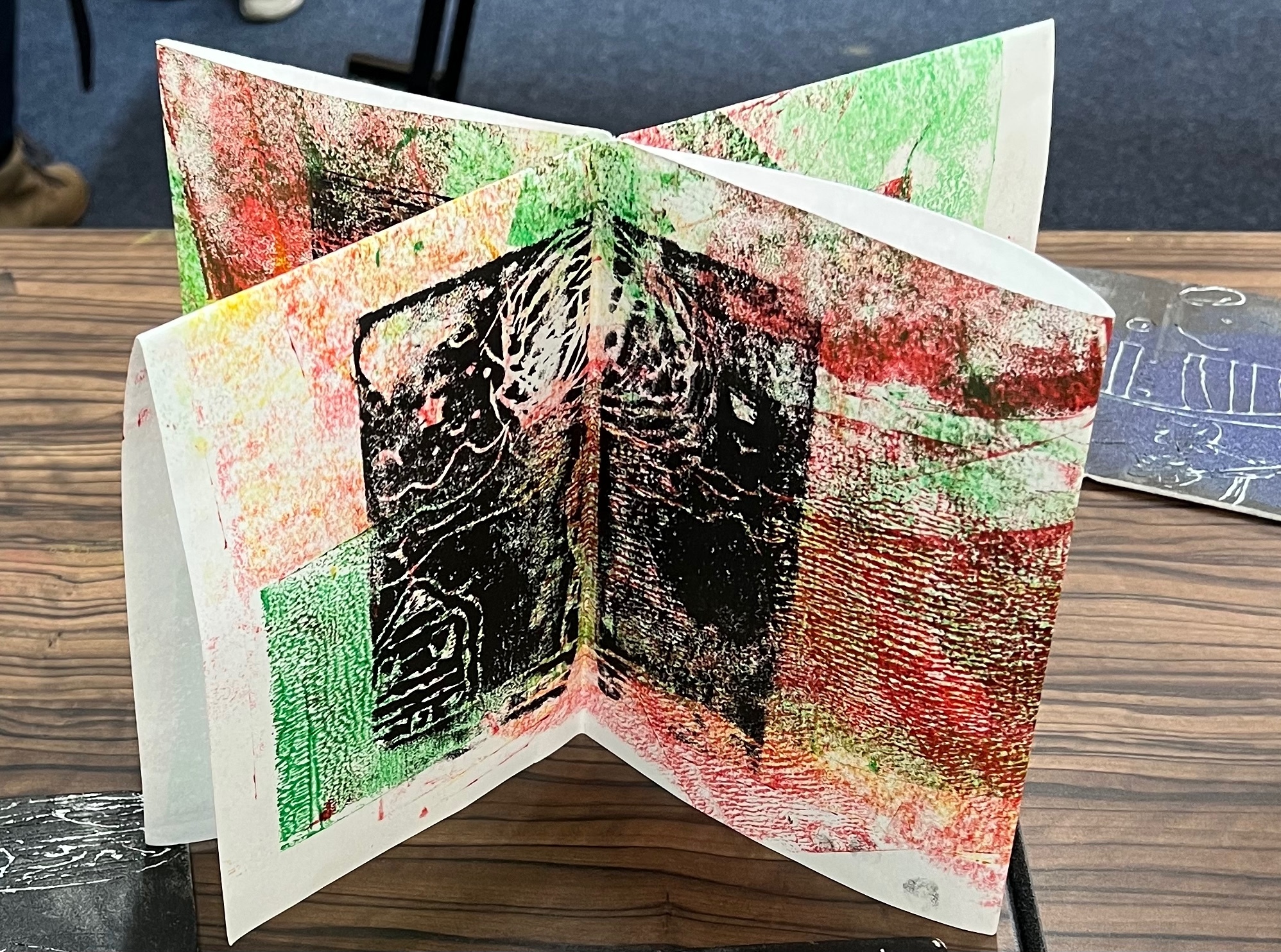 Sunday 3rd September
Ezma Zhao 11 - 1

Suitable for Families

Ezma Zhao is a textile and mixed media artist from Newtown, taking inspiration from the countryside and living by the river. She encourages children and families to tell stories and share memories, making them into books to treasure and share.
Ezma makes mini books with colour, texture and hidden tales that evoke play and imagination, using print, inks, pastels and embroidery.
For this workshop she will be using drawing and collage to tell personal stories and learn the paper folding technique to create a mini concertina book and a flag book.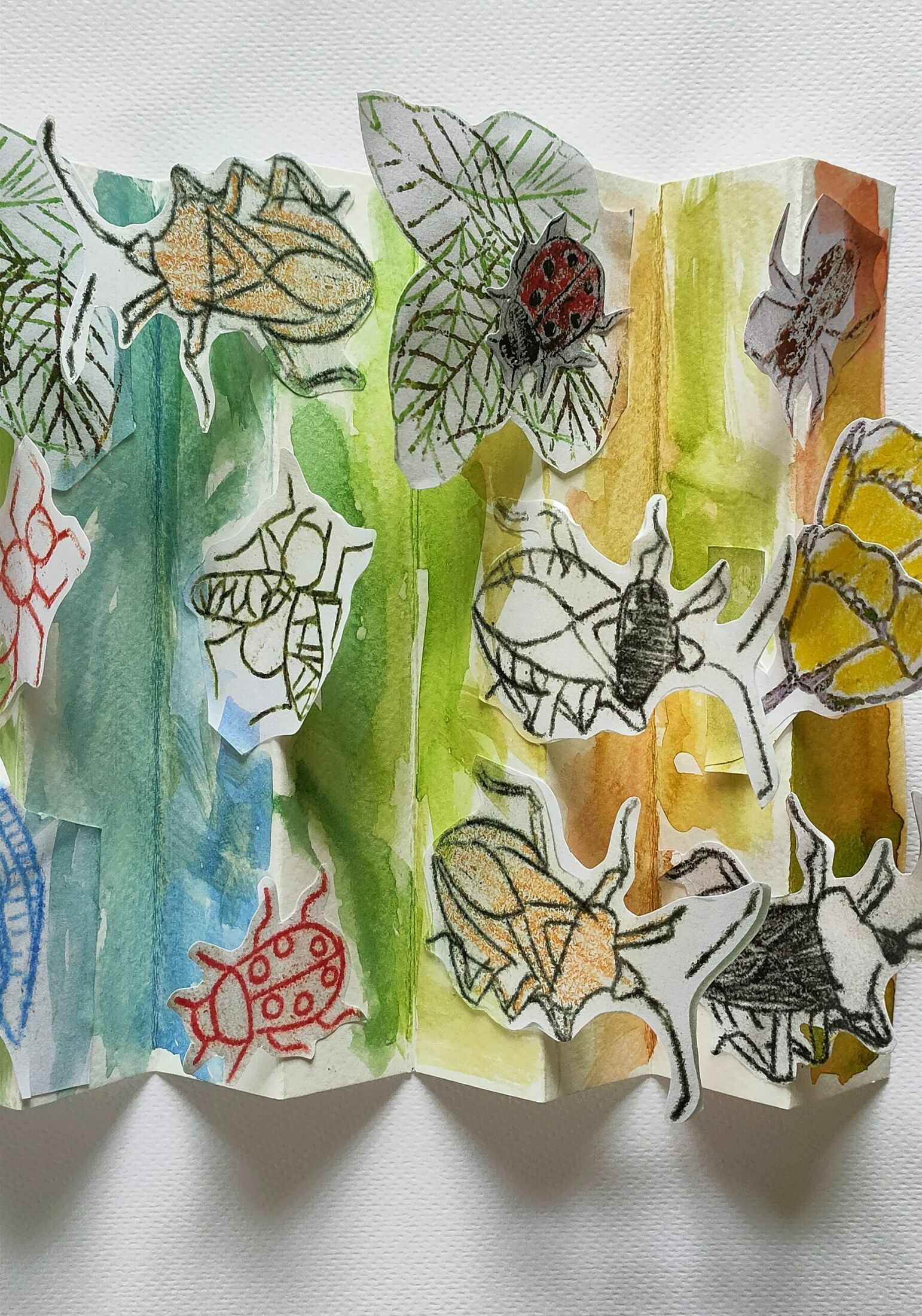 Jojo Vagabondi 2 - 4

Suitable for Families

Come and join artist Jo Jo Vagabondi making concertina story books. Bring a poem, a tiny tale or random words to make the little books that unfold into a star.
Jo is a multi-disciplinary artist and storyteller who makes puppets and books.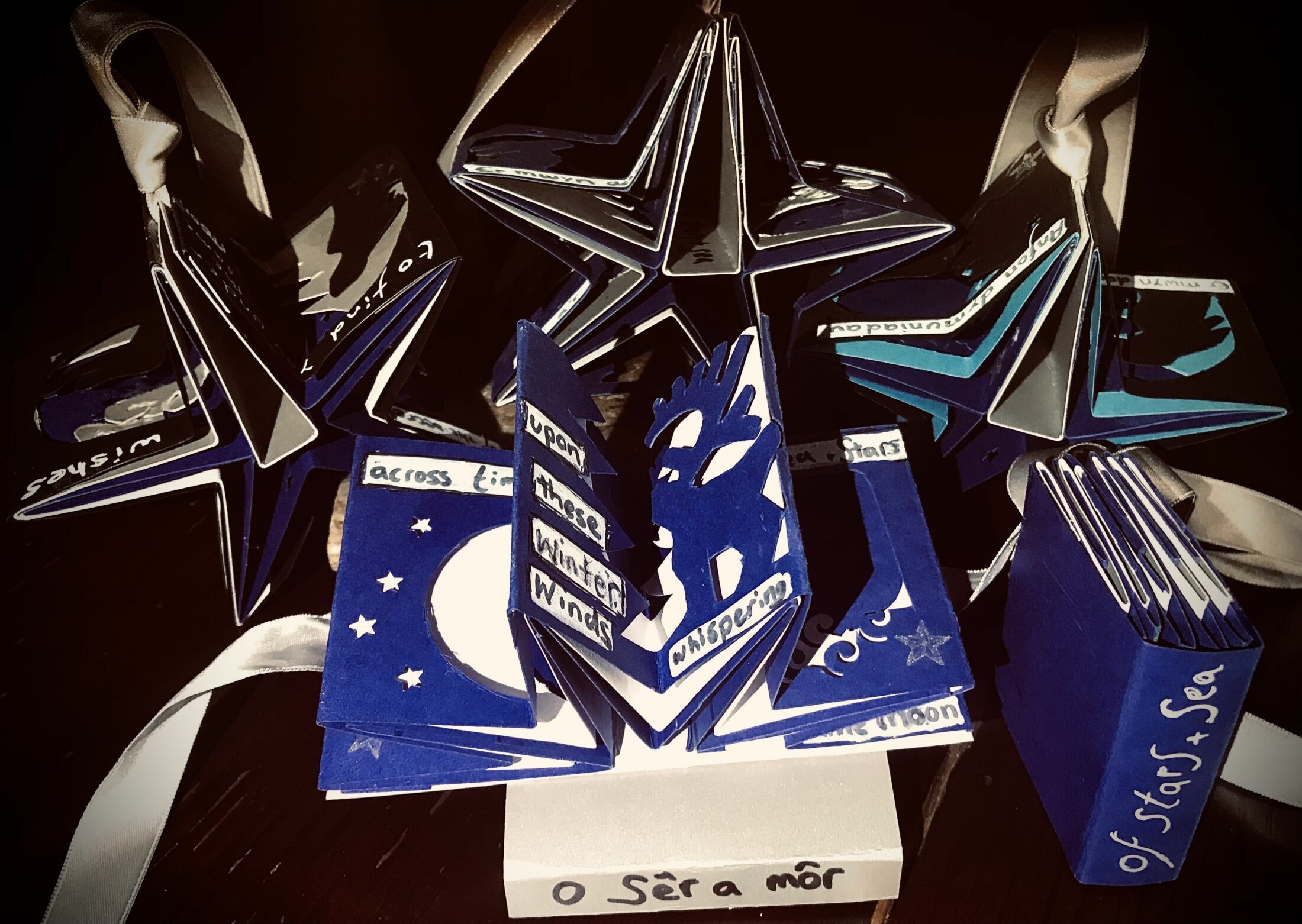 Tickets
Venue Info
Ticket Info
The gallery is open:

Tuesday - Saturday 10-4
Cafe closes at 3

Except for special events
Closed bank holidays




Most events at Oriel Davies are free to attend but we suggest making a voluntary donation here to support our continuing work delivering accessible workshops, events, activities and projects.