Celf-Able is a disabled-led, inclusive art group working in venues across Montgomeryshire on Tuesdays and Wednesdays. Our main aim is to reduce social isolation and develop friendships and informal support networks through art whatever a person's ability. We are all also passionate about nature and our environment and enjoy working on projects related to this. To this end we held a day out at Lake Vyrnwy RSPB, working 'en plein air', which led us to work on a project about birds. Thus, the hatching of a 'Birds of a Feather' plan came about.
In 'flew' the National Lottery Community Fund. This supported us by giving us a grant to hold additional Saturday artist workshops in Newtown, which were open to all. It was the ideal opportunity to bring together people of all ages and backgrounds to learn new art skills, express their creativity and share their common humanity through art. We held 13 workshops over a six month period and produced work in various media including felting, screen printing, making little books, powertex, weaving, willow work, paper making, Lino printing, cyanotypes and stencilling. We also held an additional special workshop, funded by Celf-Able, on jewellery making with our new patron Andrew Logan.
The work you see here is a small selection of the work produced by the 20+ people who attended the sessions. More can be seen at Newtown Library.
If any one is interested in any pieces please contact admin@celf-able.org to see if they're available.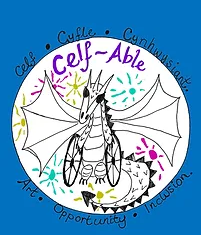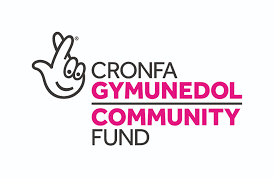 SOLD OUT
Sorry tickets for this event have sold out!
If you would like to be added to a waiting list please contact us: desk@orieldavies.org
The gallery is open:

Tuesday - Saturday 10-4
Cafe closes at 3

Except for special events
Closed bank holidays