Chair Yoga sessions led by Yoga teacher Julie Jones, free of charge.

For the yoga activity wear comfortable clothing that you can move arms and legs freely in. Shoes and socks are optional and can be removed if desired.
This yoga activity is for anyone as it is fully supported by the chair. This yoga activity is guided by your own abilities.So if you have a knee replacement, for instance, you would work with the other knee and only do what you felt you could with the knee that causes you pain or tightness. There is no expectation or judgement involved in this, all ability yoga. If you cannot walk then you can remain seated and join in. I provide adjustment if asked for. If you feel any pain in the body then moving is important - inflammation is the body's way to say slow down - but NOT STOP moving altogether!! Like cars we seize up!!
Included in this free session:
- A mindfulness activity to enjoy awareness.
- Yoga activity with background soft music.
- Breathwork to calm your nervous system.
- A guided meditation to invite relaxation and peace into your body/mind/soul.
And if you want it, during our activity, you will find healing.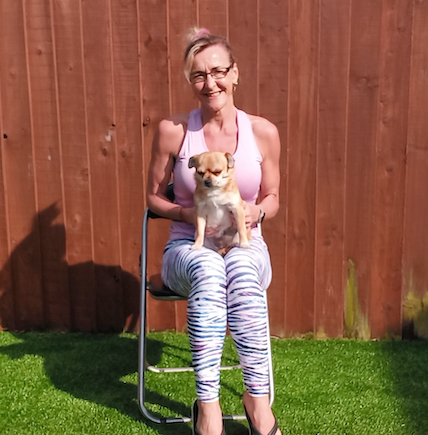 Hello I am Julie Jones. I have been working with people for more than 30 years as a guide for them to make the changes they seek. I am passionate about this role and know it is my purpose in life to share my light in this way. I am lucky to have trained in many modalities. I am a yoga teacher, mindfulness & meditation practitioner, physical training & group instructor, counsellor, life coach and therapist/hypnotherapist in Newtown. I serve our community here in Mid Wales in my designated yoga studio and therapy room on Parkers Lane in Newtown via my not for profit company cre8-wellbeing Ltd.
SOLD OUT
Sorry tickets for this event have sold out!
If you would like to be added to a waiting list please contact us: desk@orieldavies.org
The gallery is open:

Tuesday - Saturday 10-4
Cafe closes at 3

Except for special events
Closed bank holidays