Collage and Poetry Workshop
Carry the Flame - Ceridwen Powell
1 July 2023 - 1 July 2023
In this workshop you will play with words and images to express what 'ignites' you.
What are your passions? What gives you hope, strength and energy? What helps you carry your flame?
We will use visual poetry, collage, and short poetry techniques.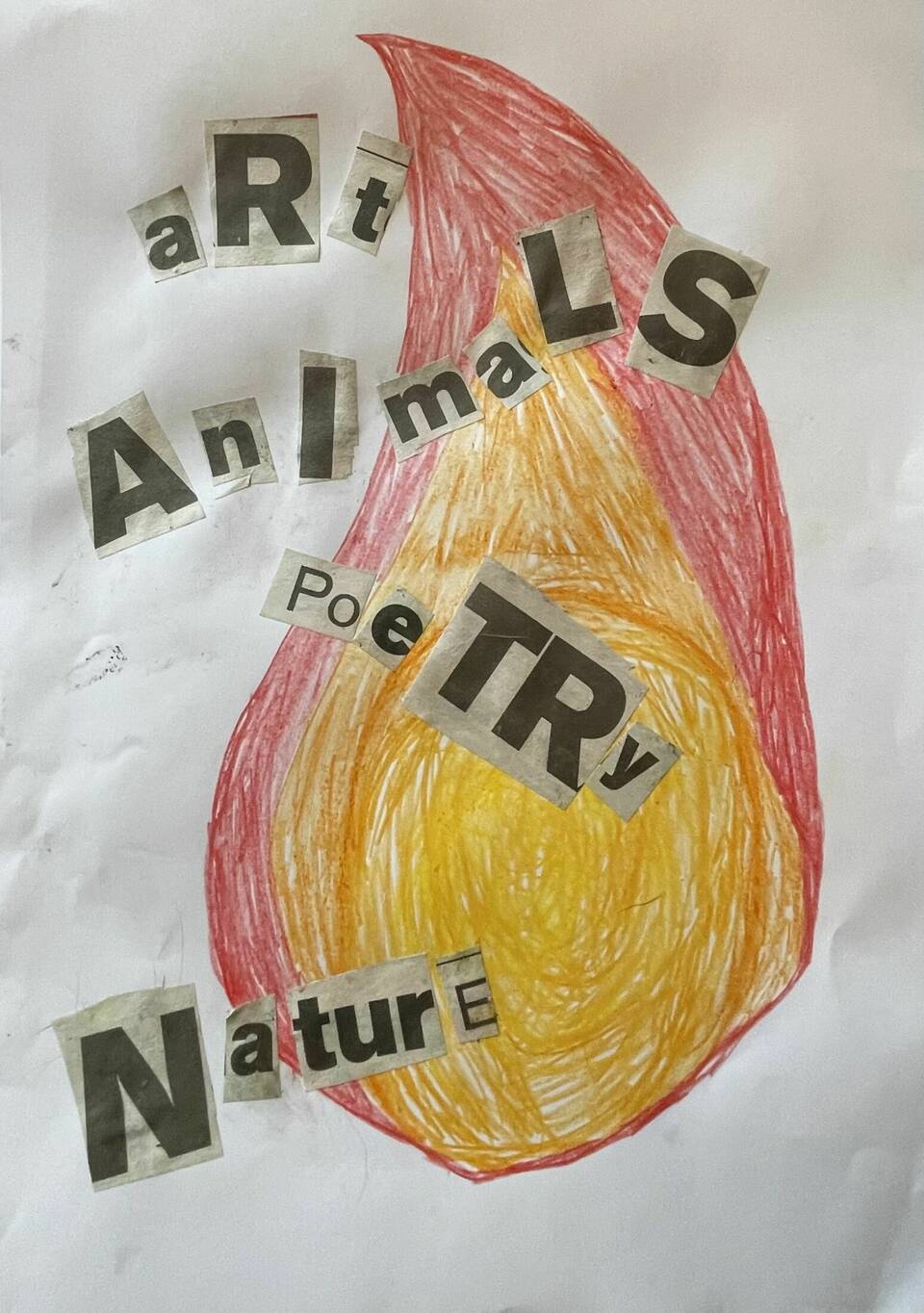 Ceridwen is a Montgomeryshire-based disabled and disability artist/writer.
Her work is interdisciplinary, abstract and conceptual. She likes to play with ideas, techniques and materials to express disability, social, environmental and political issues.
Accessibility
We want to ensure all events are accessible.
Please contact us in advance if you have any additional access needs.
Contact: desk@orieldavies.org
Tickets
Venue Info
Ticket Info
The gallery is open:

Tuesday - Saturday 10-4
Cafe closes at 3

Except for special events
Closed bank holidays




Most events at Oriel Davies are free to attend but we suggest making a voluntary donation here to support our continuing work delivering accessible workshops, events, activities and projects.