Good Morning Drawing
Monthly figure drawing with Lois Hopwood
What's On
|
9 July 2022 - 3 December 2022
Take a holiday from your creative style to explore the work of other artists. Starts July 2022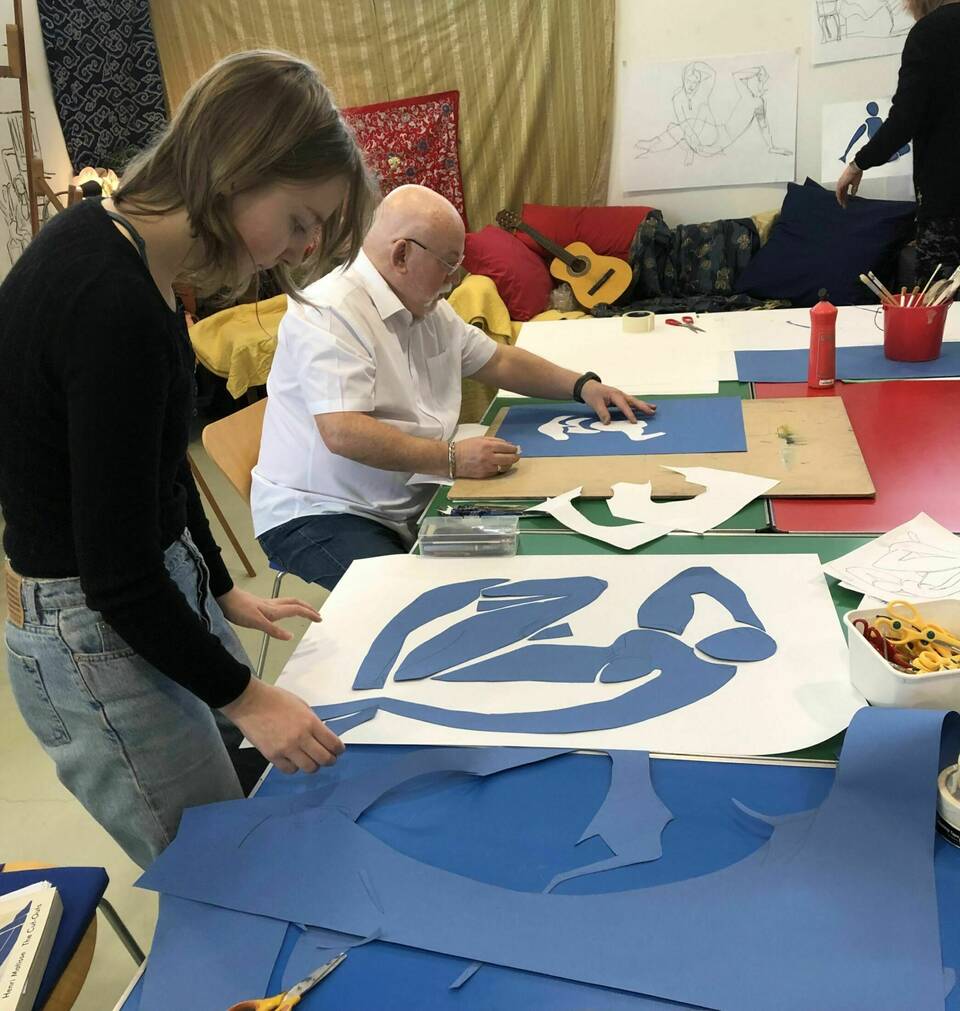 Lots of us who enjoy drawing have go to materials and have developed a style which suits our subject matter and is often why we sell our work.
In this series of monthly workshops artist Lois Hopwood will encourage you to take a holiday from your own style and work in the style of someone else. Drill down into what they do how they do it , the materials they use, how they employ a figure in their work, the relevance of colour, line and composition.
Workshops start on Saturday 9th July 10.30 - 1pm then run on the first Saturday of each month until December. £20 per session. Book per session or in a block. Places are limited, please book in advance.
Workshop outline:
First hour - figure drawing with a clothed model in four 15 minute poses.
Second hour and a half - use your figure drawing to make a picture using the Mis en Scen - the set that we have created in the studio.
Mis en scen- is setting the scene with textiles furniture props etc.
In previous workshops we have looked at Matisse , Egon Schiele, Modigliani and Frida Kahlo. In these classes I these workshops we will look at Gwen John, Ben Nicholson, Bonnard, and revisit Matisse.
Tickets
Venue Info
Ticket Info
The gallery is open:
Tuesday to Sunday 11-4 March - September
Tuesday - Saturday 11-4 October - March.
(Open Sundays over the Summer)
Closed bank holidays

02.06.2022 – 03.06.2022


Most events at Oriel Davies are free to attend but we suggest making a voluntary donation here to support our continuing work delivering accessible workshops, events, activities and projects.