Litmus Commission (part 5) | Speakable Things
Freya Dooley
Exhibitions
|
10 February 2018 - 11 April 2018
Oriel Davies is delighted to announce Freya Dooley has been selected for Litmus (part 5), which takes the format of a commission. This marks the last project in the year-long Litmus programme.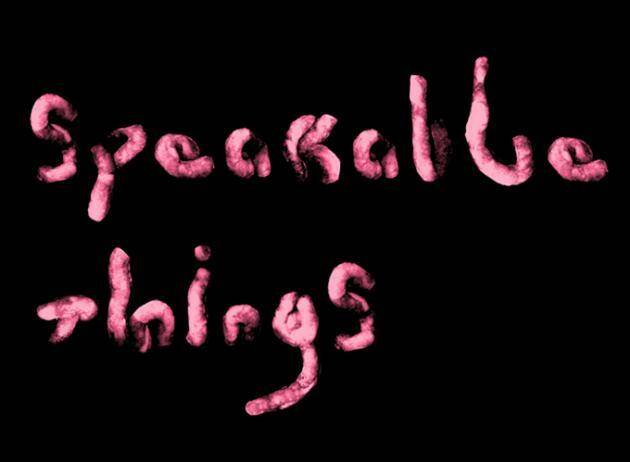 Freya Dooley is a Cardiff based artist working with writing, moving image, sound and performance. Her work combines literary and pop culture references to create fragmented monologues, soundtracks and auto/biographical semi-fictions. She is interested in the voice as something in-between inside and outside, sound and language, thought and body.
For this Litmus Commission, Freya explores the voice in relation to control and desire, and reflects on the multi-layered narratives of the Greek Mythological figure of Echo as a starting point. Using the Litmus space at Oriel Davies as an intimate container for a new moving image and sound installation, Freya connects mythology, pop music, opera, television, 'guilty pleasure' and classic cinema in a fragmented visual essay. Meandering between lip-syncs and landscapes, song and speech, melody and cacophony, the lyrical narratives in Speakable Things explore the loss, leakage and leverage of the voice.
Building on the legacy of Oriel Davies' previous initiatives - TestBed and In Focus - Litmus is an exhibition and development programme offering curatorial and practical support for five early career artists based in Wales and the Welsh Borders to research, develop and present new work at Oriel Davies.
Audio visual description - http://www.orieldavies.org/en/audio-visual/audio-description-speakable-things-freya-dooley
Events - Table Reads, a performance event by Freya Dooley and Cinzia Mutigli, on Saturday 10th March at 2pm.
Litmus is supported by the Arts Council of Wales.
For more information, updates and news, please go to - www.orieldavies.org/en/litmus
SOLD OUT
Sorry tickets for this event have sold out!
If you would like to be added to a waiting list please contact us: desk@orieldavies.org
The gallery is open:

Tuesday - Saturday 10-4
Cafe closes at 3

Except for special events
Closed bank holidays