Meditative Groove Experience: Meltem Arikan
Groove in the Gallery: part of Warm Welcome
Events
|
27 January 2023 - 27 January 2023
Join us for this fun Dance experience 1.30 27/01/23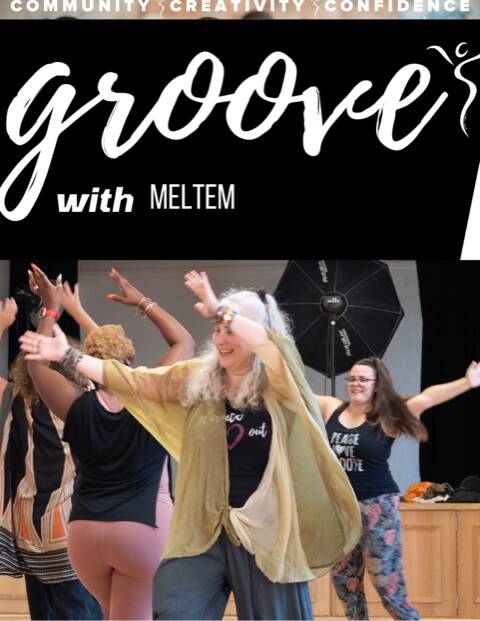 Leave your troubles at the door & let the stress melt away on the Groove dance floor… Join Meltem for an activity that only requires you to be yourself.

The World Groove Movement inspires people worldwide to let loose and be authentic in a fun, interactive place. The Groove DANCEfloor is a dynamically interactive and creative group DANCE EXPERIENCE. With great music, we UNITE everyone in a simple movement or rhythm, but you get to DANCE IT your OWN UNIQUE way. We ENCOURAGE you to ENJOY and FEEL GOOD in your body every step along the way. Groove is a perfect recipe to nurture your soul, body, mind and heart.

People only need to bring their yoga mat or something to lie on at the end of the session (for stillness), and water.
Meltem Arikan is a Turkish/Welsh author, playwright, Complementary Health Practitioner and Groove Dance Facilitator.
She has written 12 books and five theatre play. Her articles on censorship, women's rights, child abuse, and defending freedom of expression, have been published on websites internationally.
In 2011 She wrote an absurd play called Mi Minor, and in 2013 following the Gezi protest, her play became a target of a hate campaign, and she had to leave Turkey.
She lives in exile in Wales.
In Wales, she has written two theatre plays. "Enough is Enough" and "Y Brain/Kargalar" and these have toured across Wales.
Since her Autism diagnosis, aged 52, her life has been completely transformed. She has become a life coach for autistic people, Mindfulness and Art Counsellor, Groove dance, Groove Fitness dance and Groove Young Heart facilitator.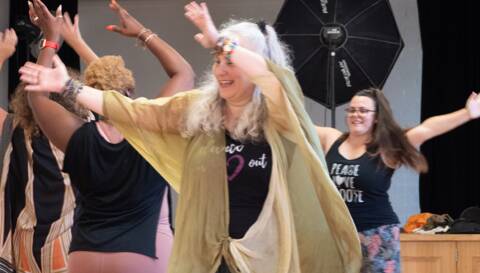 Bring a yoga mat or blanket to lie on and some water. 1.30pm
Please consider donating to our Warm Welcome Winter Appeal