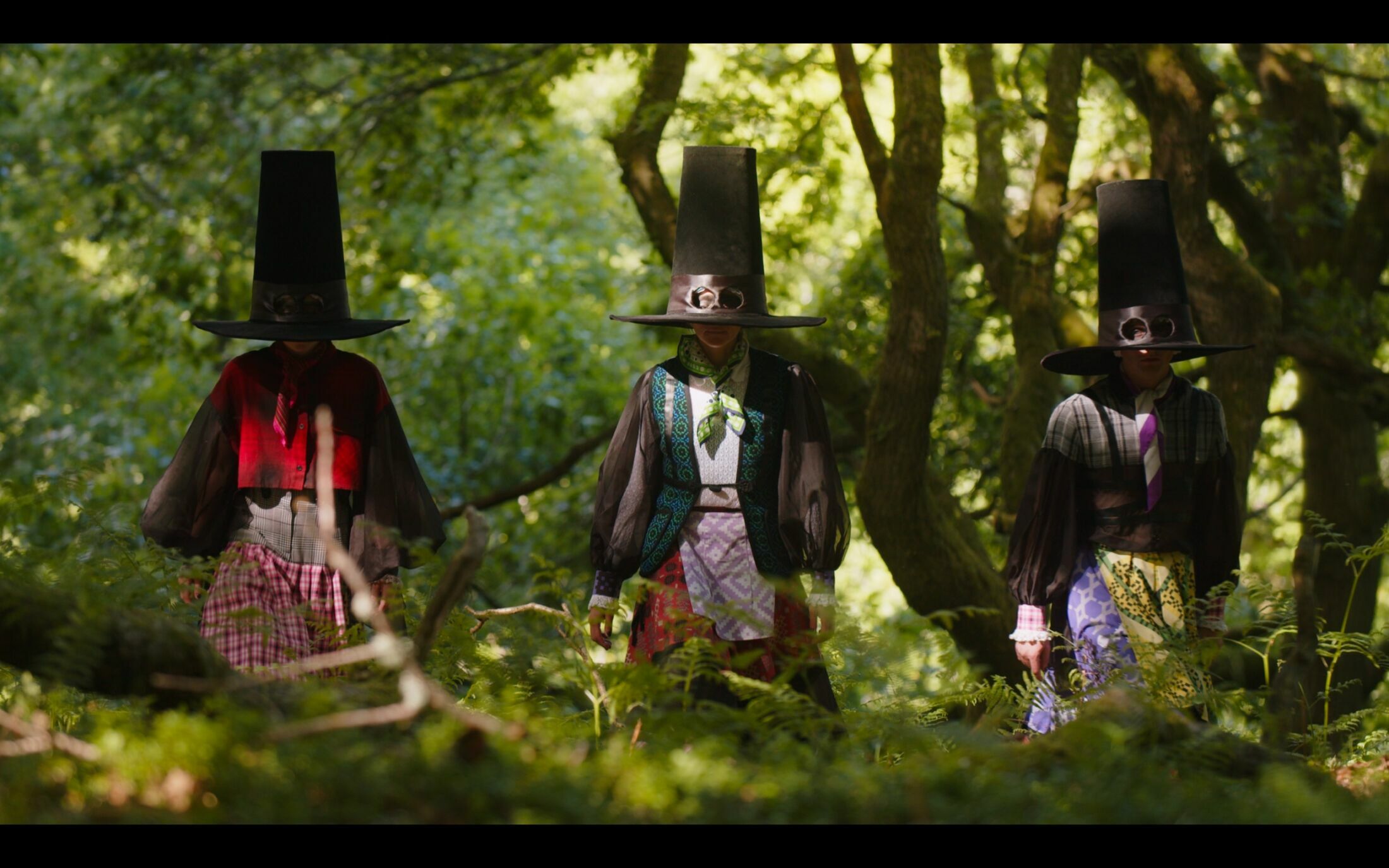 Performances Sunday 30th April 4pm and 6.30pm (performances last for 30 minutes)

'Charged with Joy, QWERIN is inspired by the weaving and flowing patterns of traditional Welsh folk-dancing, combined with the pulsating energy of Queer nightlife. QWERIN comments on notions of Queerness and Welshness through a contemporary dance performance celebrating culture, identity and community. To an original soundtrack by some of Wales' most renowned musicians and costumes that give a new edge to the Welsh traditional dress, QWERIN truly is a feast for all senses.
QWERIN was created in 2021 as a commission from Articulture and the Wales Outdoor Art Consortium and was developed into a full-length work in 2022 with funding support from Arts Council Wales and additional support from the National Dance Company of Wales'.
Director and Choreographer: Osian Meilir
Performers: Bethan Cooper, Cêt Haf, Deborah Light, Elan Elidyr, Mike Williams, Osian Meilir with Samiwel Humphreys (Shamoniks)

The gallery is open:

Tuesday - Saturday 10-4
Cafe closes at 3

Except for special events
Closed bank holidays




Related Events