We are working with like-minded partners to engage with our communities and help creative talent to thrive. In just the last few months we've had the pleasure of meeting singers, musicians, poets, weavers, woodworkers, repairers, growers, potters, story tellers and cooks in the gallery and online
As we round the corner from winter into spring this exhibition brings together work by people in our communities who are consciously rounding a corner in their lives, taking inspiration from artists, sculptors, poets and the environment. They are exploring and developing their creativity through formal education and informal creative programmes.
There are many forms of mark making on show - the curve of a painted line: the flowing cursive of handwritten text: the deep marks of the chisel in Portland stone. Repeatedly making marks in turn makes meaning. People taking part in these projects have talked about how they are learning about themselves and finding new meaning in their lives.
Collaborating with Oriel Davies to produce this exhibition are the One Planet Generation Project, Radiate Arts and poet Emma Beynon.
The One Planet Generation, led by Open Newtown, is working with young people, providing the tools and support to enable them to effectively contribute to the climate debate and plan for a more sustainable future. Landmarks is the culmination of work by NPTC Art and Design students which began during the COP26 Climate Summit. It is inspired by public art works including Jody Thomas's mural of Greta Thunburg (Bristol 2018) and Mary Mattingly's living work 'Swale'(New York) – a floating edible landscape on a reclaimed barge.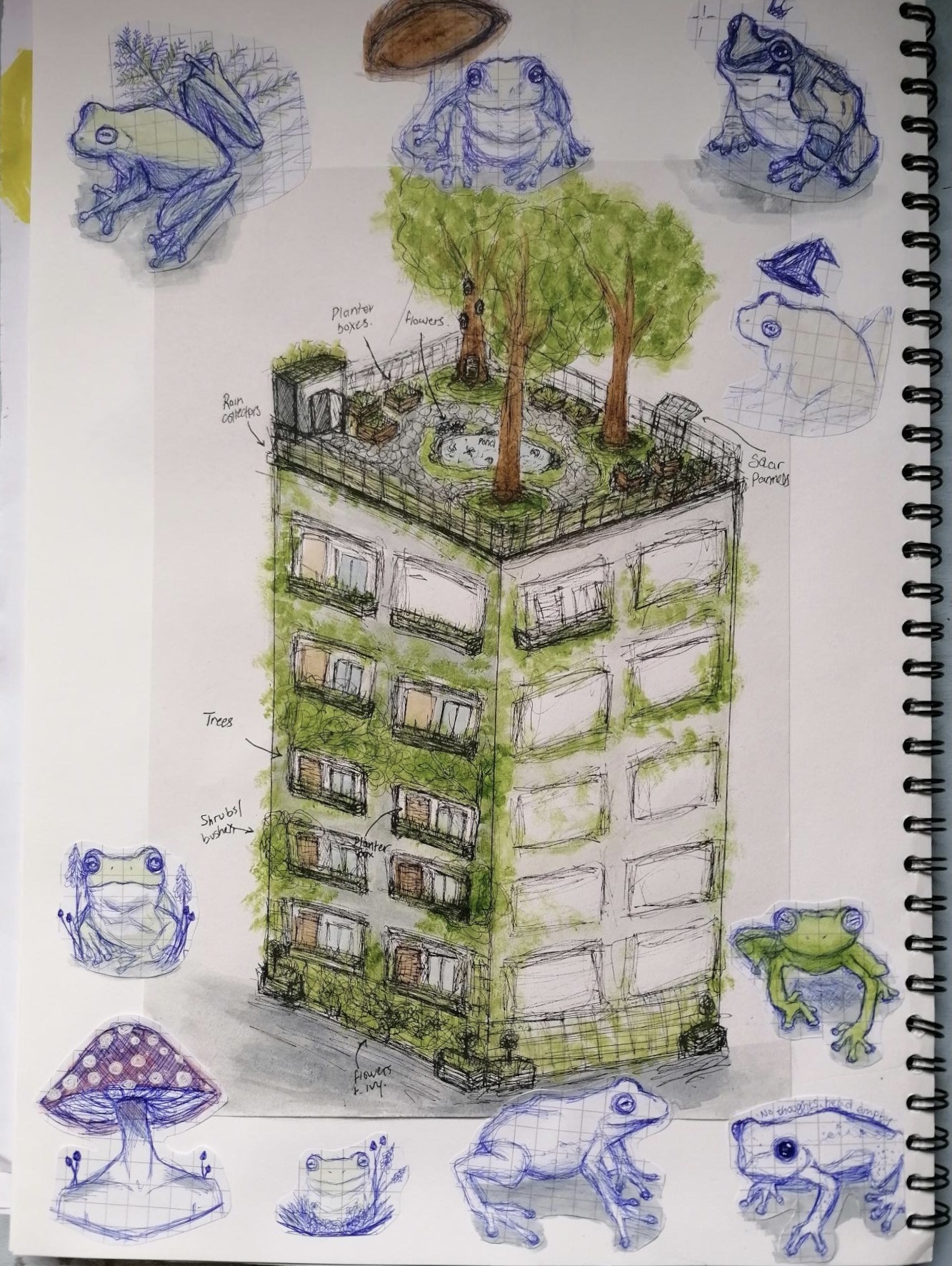 Re-wilding. Drawing by Evan Oldfield

From 5th February:
Creative Freedom
Creative Freedom is an ongoing project run by Radiate Arts based at the Clwedog Creative Hub near Llanidloes. Working with photography and stone carving the project aims to support Armed Forces Veterans to build positive mental wellbeing in the natural environment of mid-Wales.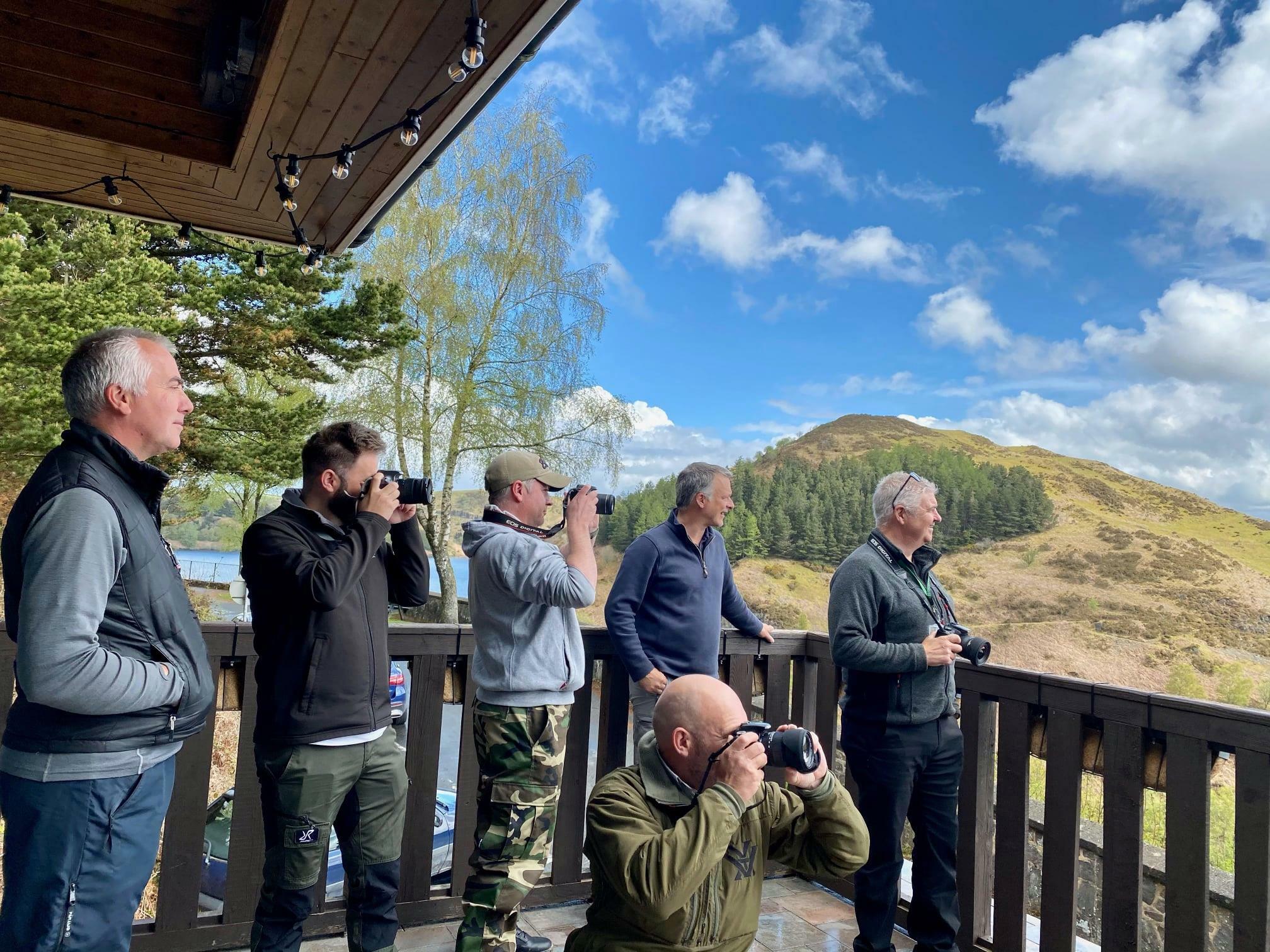 Image credit Radiate Arts
A Sense of Place

Poet Emma Beynon is a writer and creative facilitator. Emma encourages participants to draw inspiration from the world using the five senses, as well as unleashing their ideas and creative response to the world through freewriting as well as reading the poetry together.
'We started the project writing on Zoom due to Covid. For an hour every week we wrote on screen together, when in truth we were physically scattered across Powys. We explored place through freewriting in response to paintings from the Davies Sister Collection. I also shared poetry by leading Welsh poets to inspire us to capture our world in words.
By Mid-July we were sitting together outside Oriel Davies Gallery in the sun ready to write about what we could see: the exhibition in the gallery, the skateboarders and the spinners under the trees turning sheep's wool into yarn, or just people going about their Saturday in Newtown. It was really exciting. Writing poetry together is a really powerful way of developing and sharing ideas. I was amazed by the skill, honesty and creativity of participants' poetry as they celebrated place in so many different ways: from lyrical nature poems and vivid descriptions of the here and now to arresting memories finely crafted in verse.
I hope you will enjoy reading these poems as much as we enjoyed writing them'.
For the exhibition the poetry has been beautifully brush lettered by Alice Savery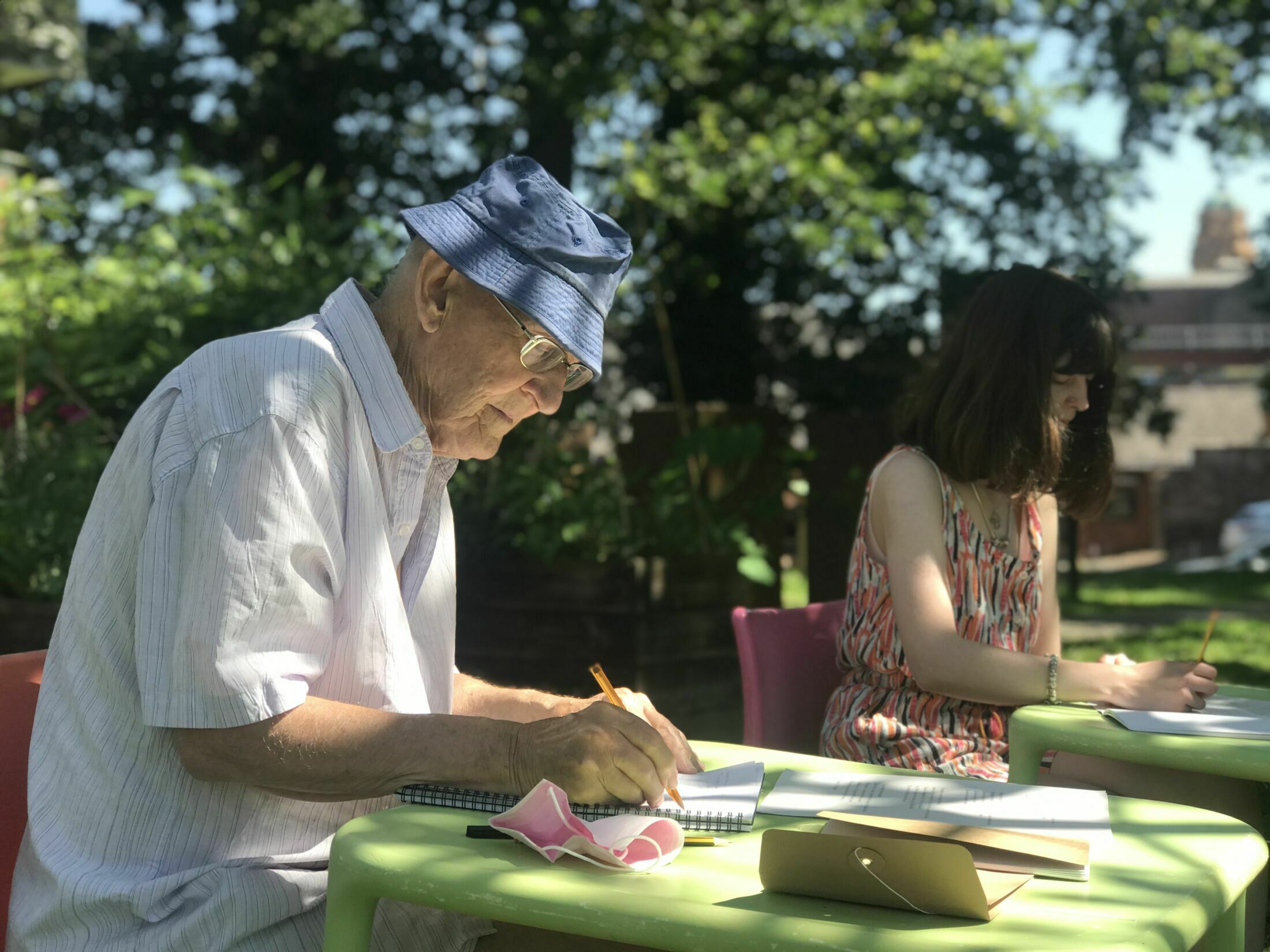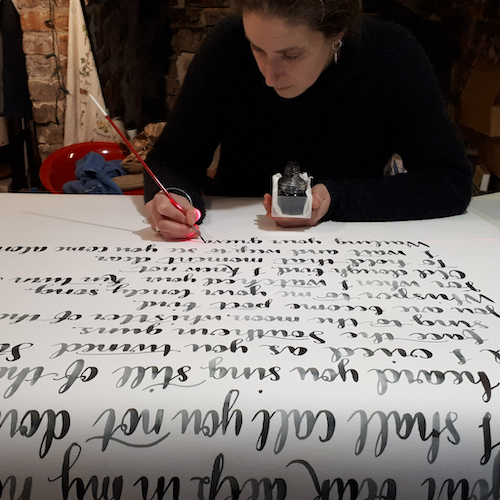 The gallery is open:

Tuesday - Saturday 10-4
Cafe closes at 3

Except for special events
Closed bank holidays