We are working with like-minded partners to engage with our communities and help creative talent to thrive. In just the last few months we've had the pleasure of meeting singers, musicians, poets, weavers, woodworkers, repairers, growers, potters, story tellers and cooks in the gallery and online
As we round the corner from winter into spring this exhibition brings together work by people in our communities who are consciously rounding a corner in their lives, taking inspiration from artists, sculptors, poets and the environment. They are exploring and developing their creativity through formal education and informal creative programmes.
There are many forms of mark making on show - the curve of a painted line: the flowing cursive of handwritten text: the deep marks of the chisel in Portland stone. Repeatedly making marks in turn makes meaning. People taking part in these projects have talked about how they are learning about themselves and finding new meaning in their lives.
Collaborating with Oriel Davies to produce this exhibition are the One Planet Generation Project, Radiate Arts and poet Emma Beynon.
The One Planet Generation, led by Open Newtown, is working with young people, providing the tools and support to enable them to effectively contribute to the climate debate and plan for a more sustainable future. Landmarks is the culmination of work by NPTC Art and Design students which began during the COP26 Climate Summit. It is inspired by public art works including Jody Thomas's mural of Greta Thunburg (Bristol 2018) and Mary Mattingly's living work 'Swale'(New York) – a floating edible landscape on a reclaimed barge.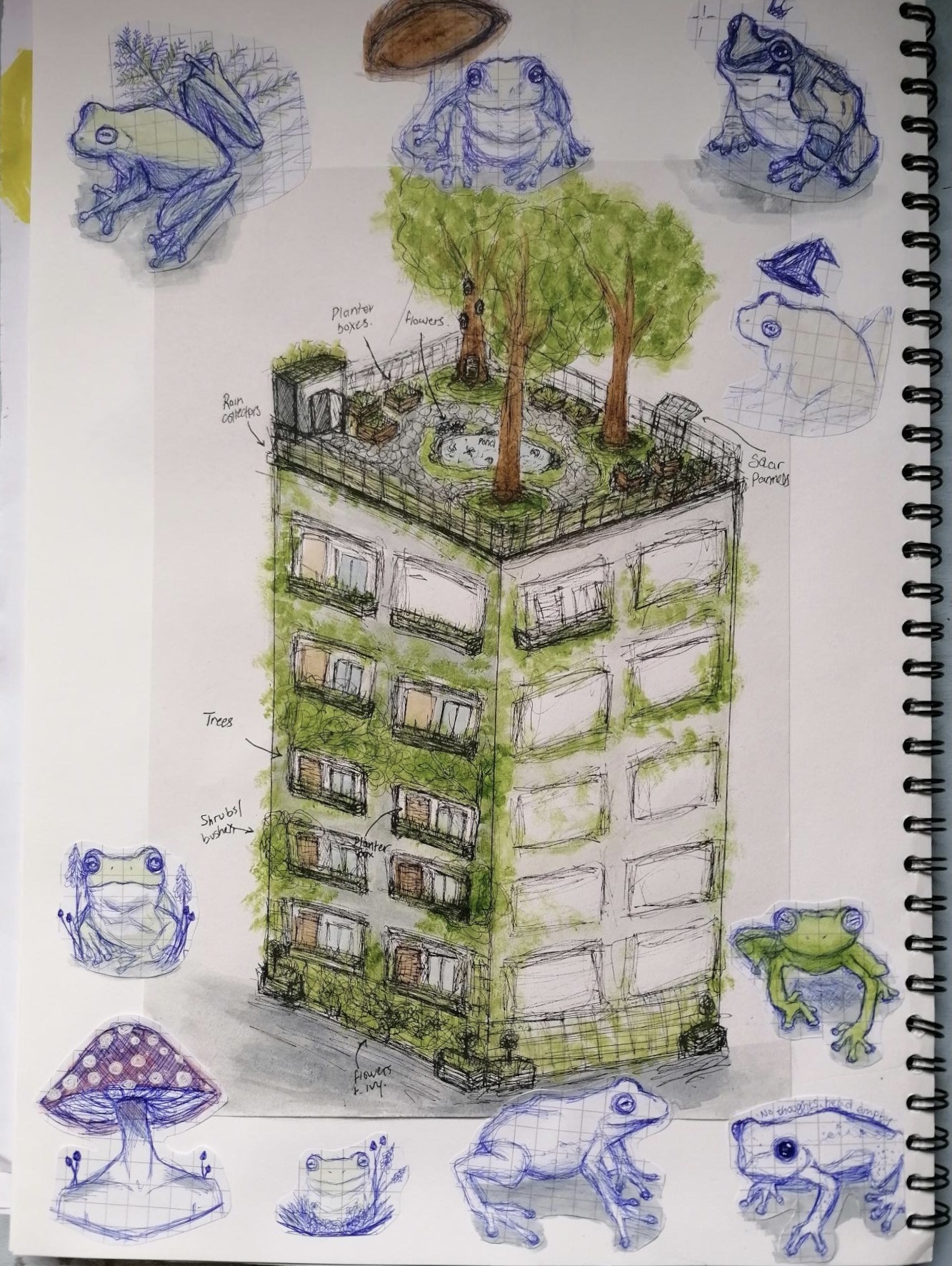 Re-wilding. Drawing by Evan Oldfield

From 5th February:
Creative Freedom
Creative Freedom is an ongoing project run by Radiate Arts based at the Clwedog Creative Hub near Llanidloes. Working with photography and stone carving the project aims to support Armed Forces Veterans to build positive mental wellbeing in the natural environment of mid-Wales.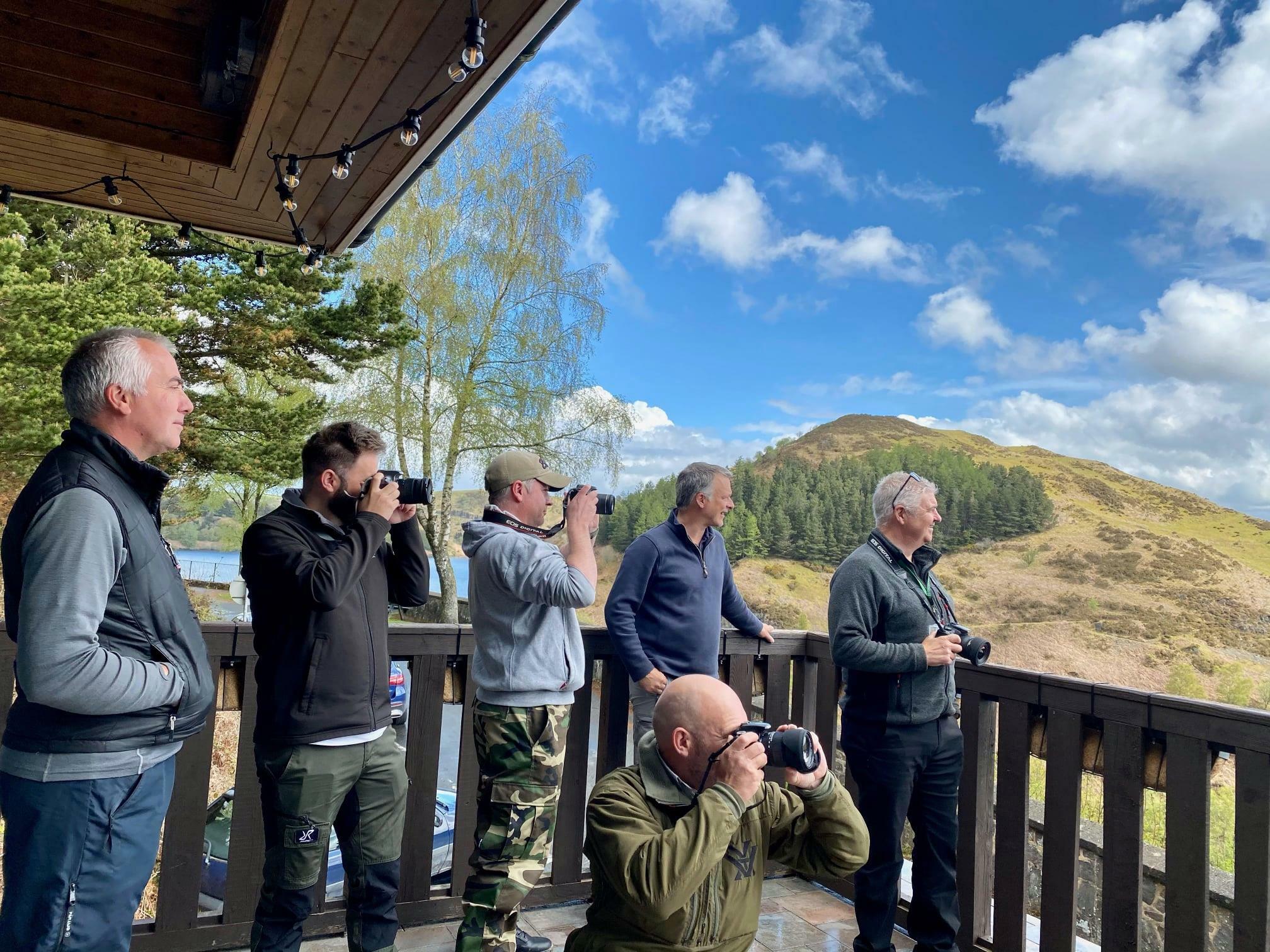 Image credit Radiate Arts
A Sense of Place
Poet Emma Beynon is a writer and creative facilitator. Participants took part in creative writing workshops with Emma and Oriel Davies in a blend of online and face to face sessions. Workshops explored a sense of place, introducing a wide variety of poets and styles. Participants developed a confidence in their writing and in sharing their work.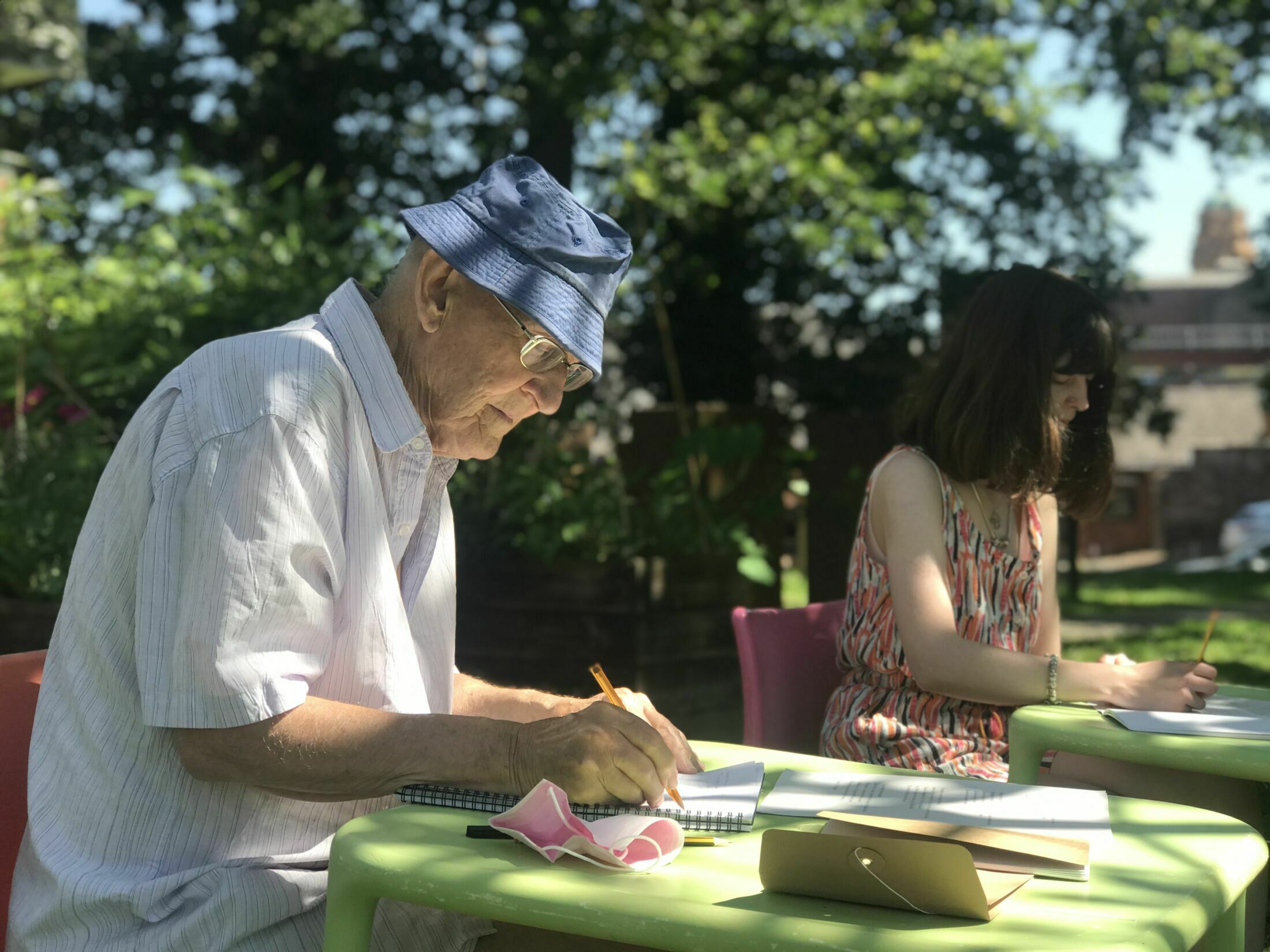 The gallery is open:
Tuesday to Sunday 11-5 March - September
Tuesday - Saturday 11-4 October - March.