"Poems come out of wonder, not out of knowing" – Lucille Clifton
Explore your world through words and express yourself at Emma's Creative Writing Workshop. You will be introduced to the techniques and tips to help you put your thoughts and feelings on paper. It will be a chance for you to play and craft your ideas into poems about whatever captures your imagination.
'I feel like I can be expressive with no criticism and rules. I can create whatever comes into my head freely. I feel included when I am in this group, I feel like I am a part of something' Participant Aged 15
Emma's workshops are informal and supportive. Sitting around a table or writing outside in nature, Emma will introduce you to the skills and techniques to help you write, as well as share her favourite poetry to inspire you to write.
"When it comes to creative writing, there is no right answer. It is just a question of capturing ideas on paper and giving it a go. You don't even have to worry about spelling or punctuation when you start. It is about taking some time for yourself to notice the world."
Over the last few months Oriel Davies and parents educating their children at home have been discussing the idea of offering home educated children creative opportunities at the gallery during the week. The gallery is committed to including every child and young person in our programme. This short two workshop course will be welcoming and fun with an opportunity to express creativity in new ways, meet other young people and get to know the gallery and it's staff.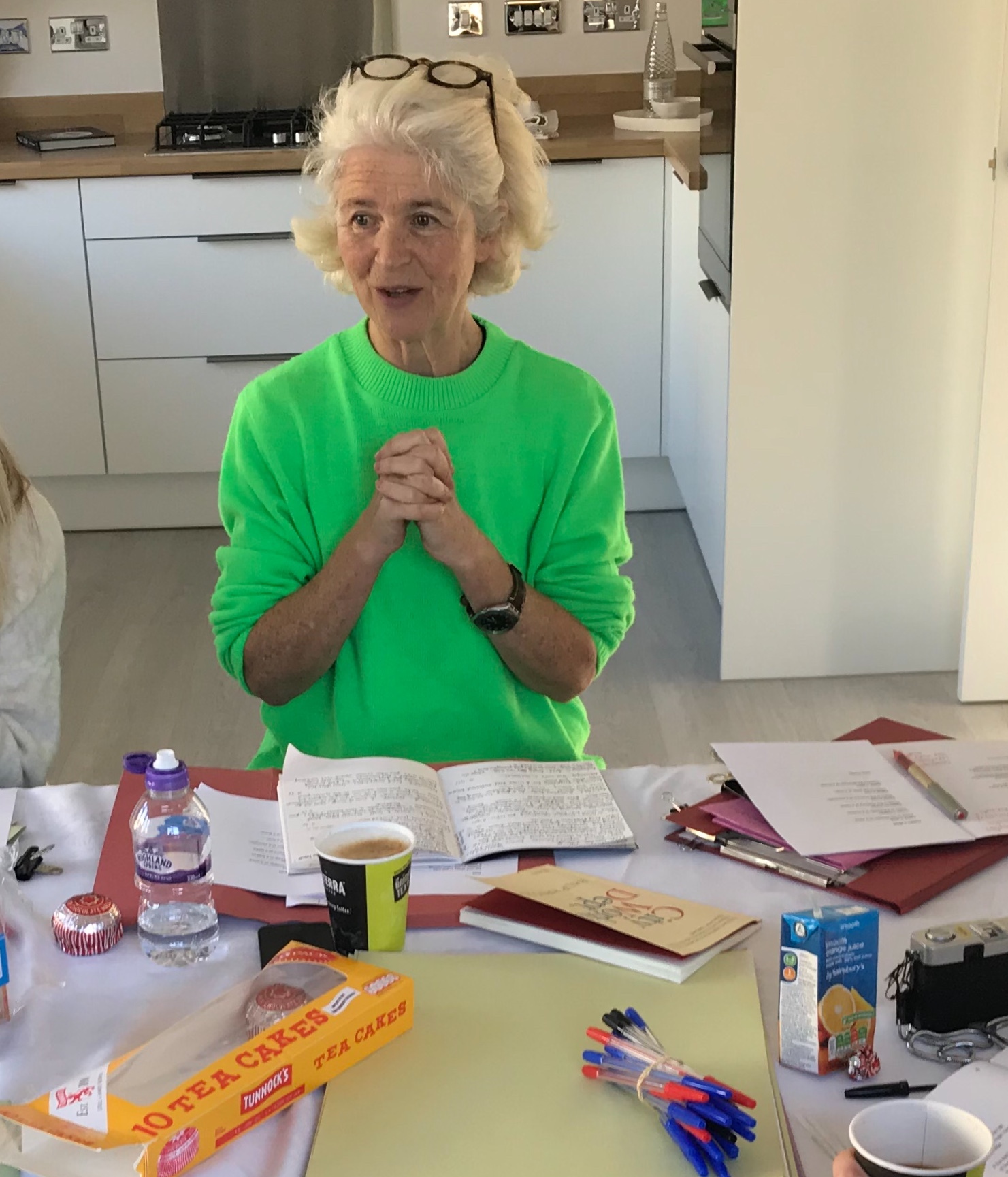 Emma Beynon is a qualified teacher and poet with considerable experience of working in the community for Radiate Arts, Mind and projects such as 'It's Called Ffasiwn'.
Emma has also taught creative writing for The Hay Festival; Natural Resources Wales as well as leading 'Caban Sgriblio', a creative writing project for young people, funded by Children In Need  https://peak.cymru/caban-sgriblio/.   Every winter Emma leads writing residencies in Iceland for The Museum of Everyday life in the Western Fjords: https://everydaylife.is. Emma is currently studying poetry with Kim Moore.
"I was bought up on a mixed farm in Rhossili, when we were little we were expected to help on the farm. It was an active childhood that prepared me well for sailing in the Arctic in a 100 year old wooden boat. My writing about my adventures in the Arctic and on the farm have been published in magazines and anthologies. I am currently being mentored by the contemporary Cumbrian poet Kim Moore. I believe creative writing has the power to move and engage us all. I enjoy helping others gain pleasure and confidence in their own writing process."
This workshop is suitable for beginners and is free to attend but we suggest a voluntary donation to support the continuing work of Oriel Davies delivering workshops, events, activities and projects. Our aim is to provide opportunities for all in society to ensure nobody misses out on the health, wellbeing and educational benefits of creativity.

SOLD OUT
Sorry tickets for this event have sold out!
If you would like to be added to a waiting list please contact us: desk@orieldavies.org
The gallery is open:

Tuesday - Saturday 10-4
Cafe closes at 3

Except for special events
Closed bank holidays




https://orieldavies.org/donate
We want to provide opportunities like this for all in society to ensure nobody misses out on the powerful health, wellbeing and educational benefits of creativity. Workshops like these really can be of such great benefit, as can our activity packs for use in the open air which we recently distributed via our local food bank, our work with young carers, identifying opportunities for people to explore new thoughts and ideas, work with schools, supporting artists, who help us to express our feelings for the world around us. We pay artists to provide these courses and we really value their experience, insight and skills.
To support the continuing work of Oriel Davies delivering workshops, events, activities and projects, and providing an incredible visitor destination, with changing exhibitions please consider making a small, or a large, donation by clicking the link above.