Artes Mundi 10, Presenting Partner: Bagri Foundation
Biennial Exhibition for Tenth Anniversary Edition
20 October 2023 – 25 February 2024

With presenting partner the Bagri Foundation, Artes Mundi 10 (AM10), the UK's leading biennial exhibition and international contemporary art prize, will for the first time present seven international contemporary visual artists across five venue partners in Wales for its tenth anniversary edition. Taking place from 20 October 2023 to 25 February 2024, the winner of the prestigious £40,000 Artes Mundi Prize – the UK's largest contemporary art prize – will be announced during the exhibition run.
AM10 will see each artist present a major solo project, including new productions, unseen works and several UK premieres. Some artists are presenting across multiple venues, whilst every artist will have work at a location in Cardiff.
The artist-exhibition locations for AM10 are: Mounira Al Solh, Rushdi Anwar and Alia Farid at National Museum Cardiff (one of the Amgueddfa Cymru – Museum Wales family of museums); Nguyễn Trinh Thi at Glynn Vivian Art Gallery, Swansea and Chapter, Cardiff; Taloi Havini at Mostyn, Llandudno and Chapter, Cardiff; Carolina Caycedo at Oriel Davies Gallery, Newtown and Chapter, Cardiff; and Naomi Rincón Gallardo at Chapter, Cardiff.
Nigel Prince, Director of Artes Mundi, said: "AM10 promises to be a stimulating and thoughtful series of presentations. Working with each artist and our venue partners, we are able to present a series of in-depth shows that collectively address issues surrounding land use, territory and displacement through histories of environmental change, conflict and enforced migration, conditions that that speak to us all today."
As an important arbiter of cultural exchange between the UK and international communities, Artes Mundi has built a reputation for bringing together art by some of the most relevant artistic voices engaging with urgent topics of our time. Past editions have seen Artes Mundi work with artists at crucial stages of their careers, often being their first introduction to UK audiences, with many now established figures on the world stage, including Dineo Seshee Bopape, Prabhakar Pachpute, Ragnar Kjartansson, Theaster Gates, John Akomfrah, Teresa Margolles, Xu Bing, and Tania Bruguera.


Carolina Caycedo at Oriel Davies Gallery, Newtown and Chapter, Cardiff
Born UK to Colombian parents. Lives and works in USA.
Carolina Caycedo is a multidisciplinary artist known for her videos, artist's books, sculptures, and installations that examine environmental and social issues.
At Oriel Davies in Newtown, Caycedo will present a series of existing and new works including the premiere of the video, Fuel to Fire (2023). This brings the viewer into a transaction, an indigenous ecological and economic fundamental exchange, that maintains the flow and balance of life cycles on earth based on reciprocity. Also presented will be the related Fuel to Fire: Mineral Intensive (2022 – ongoing), new large-scale coloured pencil drawings from an ongoing series that focus on extraction practices and their impact on the land.
Process and participation are central to Caycedo's practice – using embodied knowledge and indigenous and feminist frameworks she invites viewers to consider the unsustainable pace of growth under capitalism and how we might embrace resistance and solidarity. In My Feminine Lineage of Environmental Struggle - Expansion 1 (2019 to present), more than 100 portraits of female environmentalists from across the world, including women who took part in The Greenham Common march, are printed on a textile banner as part of the Genealogy of Struggle series that will sit alongside a selection of original Greenham Common Women's Peace Camp banners from Welsh collections.
Connecting to the works at Oriel Davies, Caycedo will present a new work from her multimedia project Be Dammed (2012 – ongoing) at Chapter in Cardiff. Installed in the lightbox above the building's entrance, the large-scale image and text work examines the impact of hydroelectric dams and other major infrastructure projects on communities and the environment.
Podcasts that explore ideas in Carolina Caycedo's Work
Outside
Plant Portraits
Yarrow BotaniCal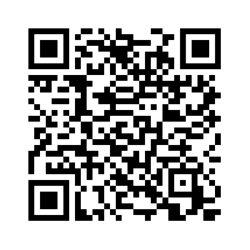 Ancient warriors, gruit ales and an investigation into the latent meanings of "native" abound in the thousand-faceted Achillea millefolium, more commonly known as yarrow.
Nettle Listen with Forage Botanicals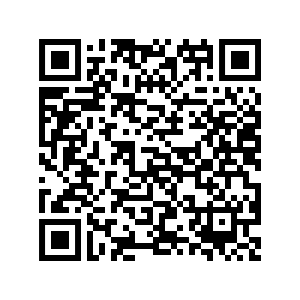 This episode is about the humble but handsome Nettle with Amy Dadachanji. After some technical issue we got really going and thoroughly enjoyed yabbering on about the alchemy of joining herbalist and medicine. Along with the magic of not getting stung by the Nettle. Amy had some great insights on recipes too.
Gallery 1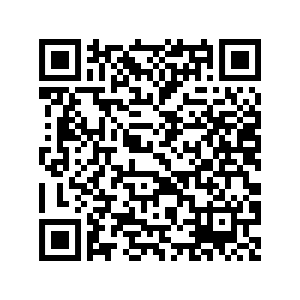 Women Against The Bomb
Forty years ago, in the late summer of 1981, a group of women walked from Wales for over a hundred miles carrying a hand-made banner proclaiming their protest against American nuclear cruise missiles that were to be stationed in the UK. Their march to the US military base at Greenham Common led to the establishment of a camp that, for nearly two decades, drew women from all over the world to make their voices heard in the name of peace - and inspired fellow protestors internationally. Artist, activist and banner maker Thalia Cambpell, one of the original marchers and founders of the camp, visits the Bureau to tell tales of dancing on nuclear silos, clashes with the authorities and the creation of vibrant protest art amongst the mud and mayhem, and we are joined by historian Charlotte Dew, author of 'Women For Peace: Banners From Greenham Common', a book published to coincide with the 40th anniversary of the protests that presents image of the amazing banners made by Thalia and her fellows celebrating the collective power of women, women's art and the history of peace campaigning. For more on the book, the banners and the bomb.
www.fourcornersbooks.co.uk/books/women-for-peace-banners-from-greenham-common/
The Undiscovered Story of the Greenham Common Peace Camp
An introduction to Greenham Women Everywhere drawing on interviews with over 100 women who lived at or visited the camp. With journalist, Martha Dixon.
Mineral Intensive Series
Weighing the Impacts of Critical Mineral Mining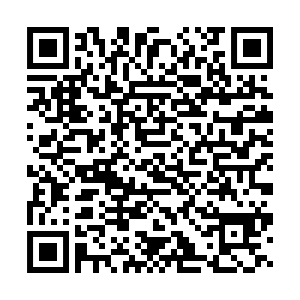 The energy transition requires a lot of minerals. Lithium, copper, cobalt, nickel, and other materials that are collectively known as "critical minerals" are vital components of most clean energy technologies. According to the International Energy Agency, getting on track for net zero will mean a sixfold increase in the demand for these materials by 2040.
But mineral production has a mixed history. Without proper protections, mining can have negative impacts on environmental health, labour practices, and Indigenous communities. Therefore, the prospects for a just energy transition will depend both on meeting future demand for critical minerals, and on doing so in a just and sustainable way.
Serpent River Book
The consequences of removing the world largest dam, and building a quantum computer using sound waves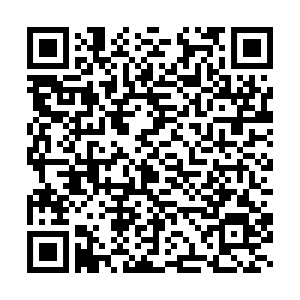 Restoring land after dam removal, planting in the silty soil left behind after a dam is removed and reservoirs recede. Contributing Correspondent Warren Cornwall joins host Sarah Crespi to talk about the world's largest dam removal project and what ecologists are doing to revegetate 36 kilometres of new river edge.
https://www.science.org/doi/10.1126/science.adl4219
Dam Removal and River Restoration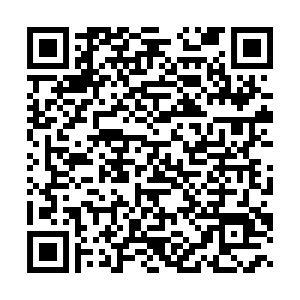 Laura Wildmand is Practice Area Lead at Biohabitats. She is a practicing fisheries and water resource specialising in ecological restoration consulting for aquatic systems. Her expertise and passion, centres on the restoration of rivers through the reestablishment of natural functions and aquatic connectivity. She is considered one of the foremost nation U.S. experts on barrier removal and alternative fish passage techniques, regularly lecturing, instructing, and publishing on these topics; including assisting with the instruction of courses for the University of Wisconsin and Yale University. She recently co-wrote the Dam Removal chapter in the book Sea to Source 2.0, discussed the history and human dimensions of barrier removal projects in a special edition of the Journal of Engineering Geology, and described sediment management issues associated with dam removal in an interview for the Adaptive Management of Barriers on European Rivers' Let It Flow Magazine.
Save Our Wild Salmon

Snake River Outreach Series

Save Our Wild Salmon
Come along for a guided audio hike along the Snake River featuring the voices of local stakeholders, tribal members, and Save Our Wild Salmon members! In this virtual format you can listen from home or take a hike to experience the Snake River. Our site descriptions and trip materials focus on Wawawai County Park, Lyons Ferry State Park, and the Upriver Nez Perce Pictographs. Learn about the history of the region, how a free-flowing Snake River is integral to the health of the northwest, the necessity for dam removal and how you can get involved! Embarking on a trip to one of the locations on the Snake River is a worthwhile experience along what was once the largest producer of returning spring chinook salmon to the Columbia river basin. More than 2 million wild salmon and steelhead used to return to spawn in the Snake and its tributaries each year prior to dam implementation.
My Feminine Lineage of Environmental Struggle

Women Environmental Activists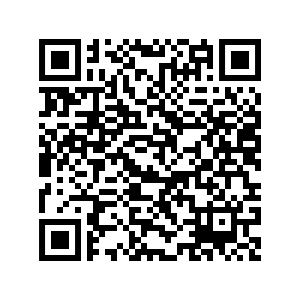 A three part series discussing powerful environmental activists: Tara Houska and Angelou Ezelio, Greta Thunberg. These women encourage environmental action, while also advocating for their cultural and ethnic roots through their activism.
In Focus Room and Resource Area

Dippers on the Elwha BirdNote Daily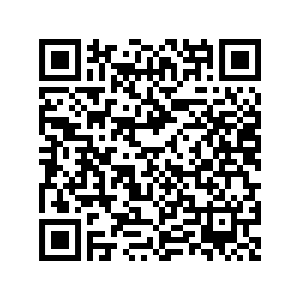 Salmon are bringing new vitality to the ecosystem.
Elwha Friends on Canoe Journey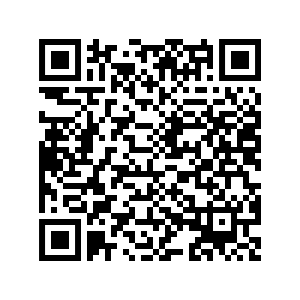 The YAI team got to sit down with a couple of our friends from The Lower Elwha Klallam Tribe to talk about their experiences, hear their stories, and learn what Canoe Journey means to them.
Salmon People Series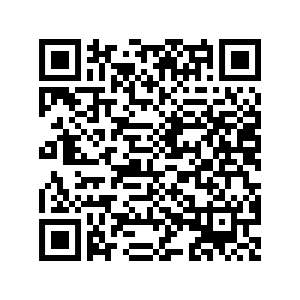 This episode will be the first of the Salmon People series where we share the voices of strong Indigenous youth who reflect on their cultural ties to salmon and vocalize why we must take action to save this crucial relative for the ecosystem and culture. Featured in this Episode are two youth from the Lummi Nation, Sadie Olsen and Jayden Phair Williams. You will also hear voices of Indigenous Leaders from the first Salmon People Project gathering held via zoom in March 2021. This Podcast shares salmon values, personal connections held with salmon, how important the salmon is to the environment and Native culture, and concludes with a call to action. We hope that after listening you will join us on a journey of giving a voice back to our sacred ancestor, the salmon.
Noutsiam friends and family, Children of the Setting Sun Productions is embarking on a journey to unite tribal nations in order to save our most sacred ancestor, the salmon. The Young and the Indigenous team will follow CSSP to collaborate with Indigenous communities who identify as the Salmon People to create a podcast series with the youth from these tribes. We plan to have a podcast with youth from each tribe who are involved which are: Lummi, Yurok, Umatilla, Shuswap, Swinomish and Yakima Nation. In each episode we hope to encourage the youth to think about their personal or cultural connection to the salmon and what that means to their community as a whole. The larger focus is, "who are we without salmon?" We have to pose this daunting question as we address the rapid decline of this keystone species while also supporting the tribes who are fighting to keep their fish populations alive.

NeZ Perce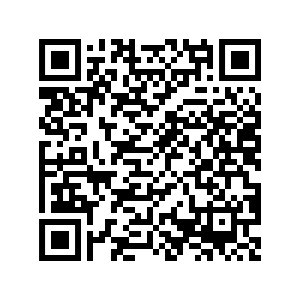 How the Nez Perce people gained 10,000 acres of land back
The gallery is open:

Tuesday - Saturday 10-4
Cafe closes at 3

Except for special events
Closed bank holidays




Related Events