Plant Portraits
In Yarrow We Trust, Mamma Nettle Wheel, Rude Girl (Rue), Anti Inflammatory (Comfrey), 2021 - ongoing.
Melting into the Countryside, Women for Life on Earth, 2023
Text printed on vinyl
Courtesy the artist
Caycedo's Plant Portraits is an ongoing series that presents plants and herbs as political subjects, with agency to heal, nurture and change the course of events. The series aims to function as a network of affections and inter-species connections between human and non-human entities, where anthropocentric hierarchies and power relations are questioned, and other perspectives are offered to relate to nature.
For AM10, Caycedo has reproduced several plants portraits as exterior vinyls, acknowledging the interaction between the Oriel Davies Gallery building and the surrounding Newtown park. The portraits include Yarrow, Nettle, Comfrey and Rue, herbs that supported the artist during her childbirth and postpartum period.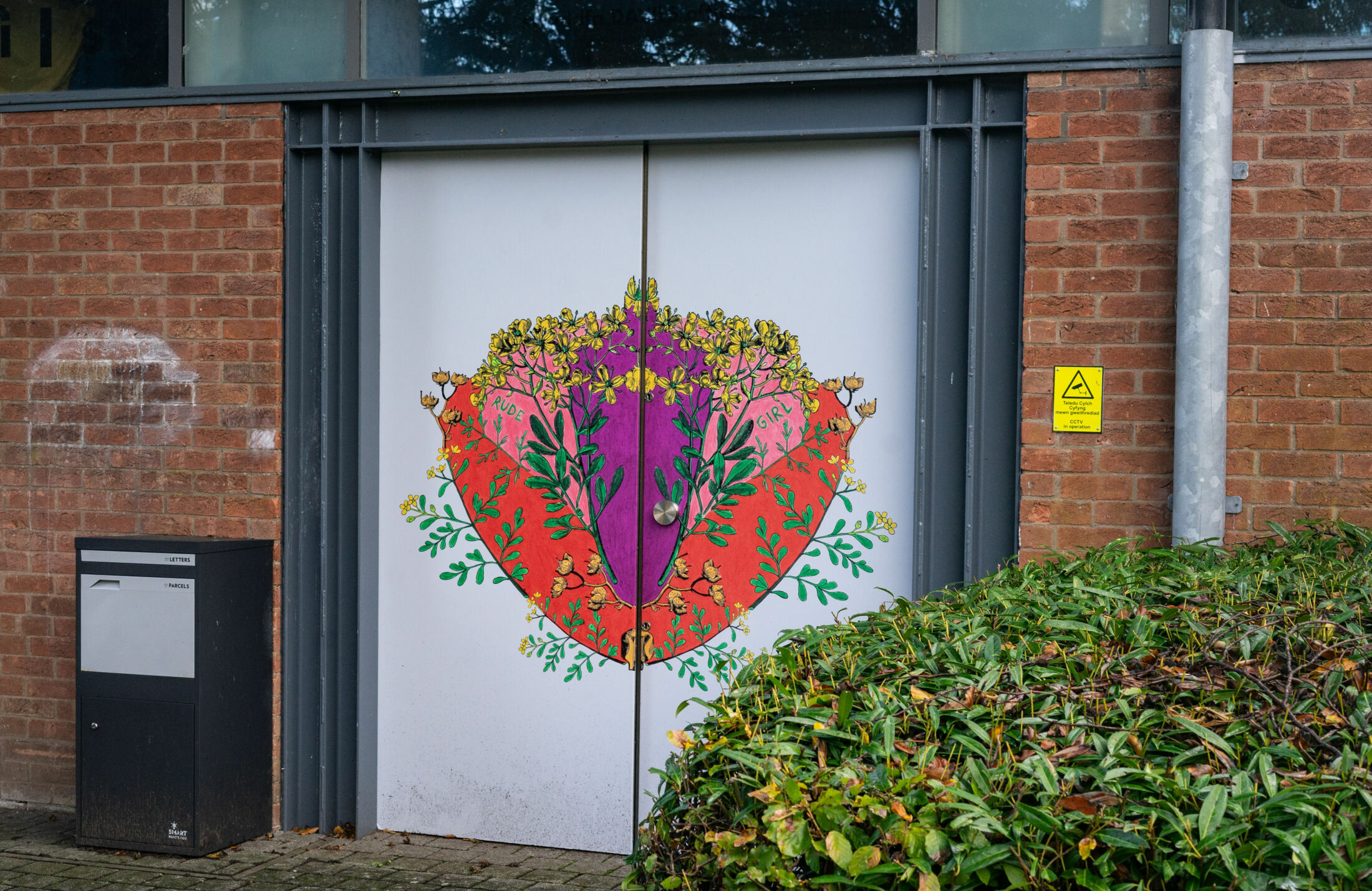 In her practice, Caycedo often makes explicit reference to women-lead environmental justice movements. The series of Plant Portrait vinyls on the exterior doors of Oriel Davies Gallery is complemented with two text-based works featuring quotes from the historical Greenham Common Peace Camp banners (Thalia Campbell) installed in Gallery 1 until 25/02/24, on loan from the Peace Museum in Bradford. In 1981, the Welsh group "Women for Life on Earth" marched from Cardiff to Greenham Common in Berkshire, England, to challenge the decision to site 96 nuclear cruise missiles there. On arrival, they delivered a letter to the Base Commander which among other things stated, 'We fear for the future of all our children and for the future of the living world which is the basis of all life'.