Warning Notes - Sound Workshop for Young People
Led by Ezra Gray, Audio Engineer and Sound Artist and the Warning Notes team
30 September 2023 - 30 September 2023
Saturday 30th September 10.30 - 2.30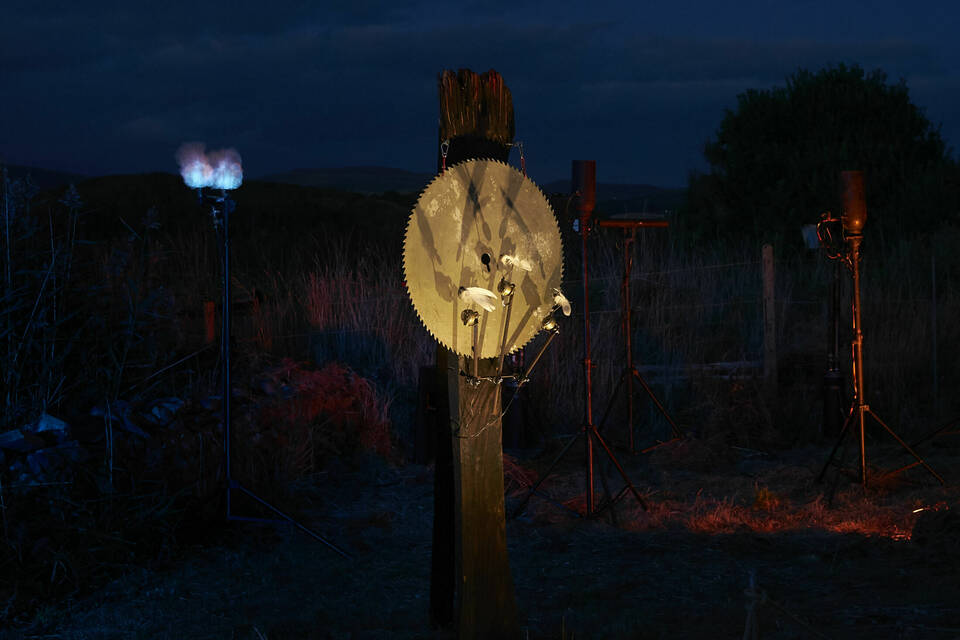 Inspired by the sound installation Warning Notes - a powerful immersive sonic experience of suspense and shifting sounds.

A sound exploration and design workshop that takes a deep dive into the creation and themes of Warning Notes led by Ezra Gray, Audio Engineer and Sound Artist and the Warning Notes team. Gain skills and experience in listening, field recording and sound design, as well as an opportunity to reflect on local and global issues. A half day workshop for young people 13year + to adults.
The workshop will teach you how to make sound recordings using a variety of microphones; how to record on the different devises (provided); making recordings outside; fine tune recording and mixing tracks.
This is a great opportunity to work with artists and be part of an exciting project. Spaces are limited so booking is essential.

Bring a packed lunch or have lunch in the gallery cafe.
Tickets
Venue Info
Ticket Info
The gallery is open:

Tuesday - Saturday 10-4
Cafe closes at 3

Except for special events
Closed bank holidays




Most events at Oriel Davies are free to attend but we suggest making a voluntary donation here to support our continuing work delivering accessible workshops, events, activities and projects.

Related Events