Creating a Scene
Multiple artists
Arddangosfeydd
|
28 Mehefin 2014 - 27 Awst 2014
Art is often about illusion; taking us on a journey to alternative places and situations, leading us to question what we believe and often triggering emotional reactions that we might otherwise not encounter.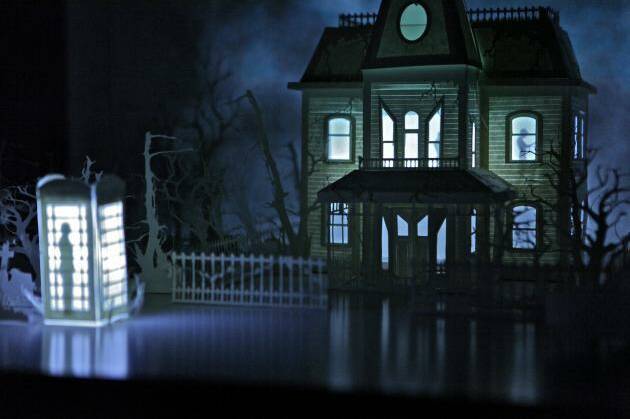 Creating A Scene illustrates this through a focus on set design bringing to light some of the disciplines involved and the collaborative aspects between artistic design processes necessary for success. Bridging theatre, opera, visual art, performance art, dance, architecture and film, it is apparent that the common thread is the set; a vehicle for the final production where there is mutual reliance between it, the performance and the artwork.
The exhibition includes examples of the design process including sketches, working models, finished designs and theatre sets by leading international artists as well as work by emerging new talent. Exhibiting artists include Edward Allington, Franko B, Ivor Beddoes, Giuseppe Belli, Julian Crouch, Richard Deacon, Hein Hecktroth, Christopher Hobbs, Howard Hodgkin, Derek Jarman, Philip Lee, Davy and Kristin McGuire, Bruce McLean, Louise Ann Wilson and Edwin Zwakman. Curated by Naomi Law and Jeremy Webster.
Creating a Scene is a touring exhibition from The National Centre for Craft & Design. www.nationalcraftanddesign.org.uk
Tocynnau
Gwybodaeth am y Lleoliad
Gwerthu Allan
Mae tocynnau ar gyfer y digwyddiad hwn i gyd wedi'u gwerthu :(
Os hoffech gael eich ychwanegu at restr aros, cysylltwch â ni: desk@orieldavies.org
Mae'r oriel ar agor:

Mawrth - Sadwrn 10 - 4
Caffi yn cau am 3
Ac eithrio digwyddiadau arbennig
Gwyliau banc ar gau