Mary Vettise 0000000:00000:000:0 a reality with forms
Mary Vettise was Student winner in the Oriel Davies Open 2012
Arddangosfeydd
|
1 Chwefror 2014 - 9 Ebrill 2014
Mary Vettise presents 0000000:00000:000:0 a reality with forms - an exhibition of new video work exploring the facts and fictions, mythologies and histories surrounding two films, Titanic 3D (2012) and Last Year at Marienbad (1961).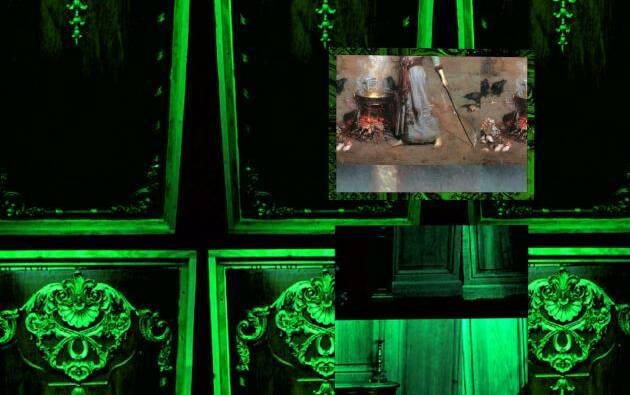 The artist has drawn upon film footage from different eras to create this work. One source is a 3D animation from the Internet - 'fan art' made by an anonymous enthusiast using Google 3D Warehouse 'SketchUp' software that references Titanic, the iconic Hollywood film of 1997. Another is the 2012 re-release of Titanic in 3D, which includes revisions from the original film. Using a variety of 'real life' and found films of hi and lo resolution, Vettise's video bricolage explores how perceptions are affected by multiple viewpoints, the plethora of cultural material created around the iconic subject of the Titanic disaster, and the culture of misinformation often associated with the Internet.
Originally from Shropshire, Mary Vettise is based in London and works in video, performance and installation. She graduated from Camberwell College of Arts in 2011 and the following year was winner of the Student award at Oriel Davies Open 2012.
Exhibition launch 1 February
3 - 5pm
Tocynnau
Gwybodaeth am y Lleoliad
Gwerthu Allan
Mae tocynnau ar gyfer y digwyddiad hwn i gyd wedi'u gwerthu :(
Os hoffech gael eich ychwanegu at restr aros, cysylltwch â ni: desk@orieldavies.org
Mae'r oriel ar agor:

Mawrth - Sadwrn 10 - 4
Caffi yn cau am 3
Ac eithrio digwyddiadau arbennig
Gwyliau banc ar gau