Oriel Davies Open 2010
RE:animate
Arddangosfeydd
|
26 Mehefin 2010 - 18 Awst 2010
'RE:animate' is the fourth Oriel Davies Gallery biennial Open exhibition. Submissions were sought which explored animation in its broadest sense. Work selected deals with the actuation of movement, the possibilities of non-narrative structure and the potential of audience participation.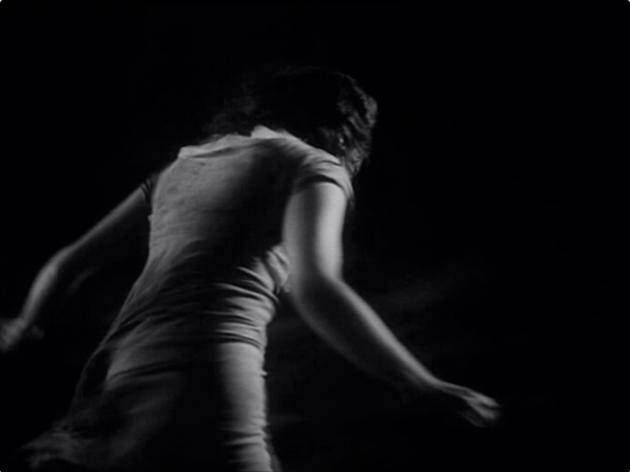 Fourth in the series of Oriel Davies biennial Open exhibitions, this year's show, RE:animate, showcases an inspirational selection of work by 39 artists from across the UK. This year, submissions were invited from individuals whose practice or specific works explore the notion of animation in diverse and intriguing ways. Our intention and aspiration is to offer the opportunity for an expanded and broad interpretation of this discipline while using the gallery space as an alternative viewing platform.
The term animation derives from the Latin 'anima' meaning life, and 'animare' meaning to breathe life into. Throughout history and across the world, the urge to experiment with techniques to present an impression of a moving image has been profound - from cave drawings, magic lanterns, flick books and thaumatropes to cel animation, stop-motion film and computer generated imagery. In this exhibition, works range from depictions of image sequences, both statically and in rapid succession, to actual moving objects while also exploring the possibilities of non-narrative structures and alternative realities. Through installation, projection, photography and drawing, the resulting show presents a rich collection of dynamic experimental works and compelling visual encounters.
All 44 works on display have been chosen by a selection panel comprising Ceri Hand (Director, Ceri Hand Gallery, Liverpool), Peter McLuskie (Flip Animation Festival Organiser, Light House, Wolverhampton), Lorna Thomas and Allegra Mansini-Barker (Oriel Davies Young Curators) and Alex Boyd (Curator, Oriel Davies Gallery). The process of identifying specific works focused on quality, innovation and originality in order to produce a cohesive and engaging exhibition of contemporary work within this particular area of practice.
We are delighted to award prizes to selected individuals in the show, made possible with generous support from our Principal Sponsors, Whittingham Riddell. The prizes are: the Whittingham Riddell 1st Prize for the overall winner; 1st Prize in the student category; two 2nd prizes in both categories; and a People's Choice Prize, sponsored by Newtown Station Travel. In addition to their awards, both 1st Prizewinners will be each given a solo show at Oriel Davies in 2011. The People's Choice Prize will be announced in early August.
Artists: Kate Allen, Edwina Ashton, Bermingham & Robinson, Sara Bjarland, Patrick Blower , Pia Borg, Richard Bowers, Sara Brannan, Savinder Bual, Bronwen Buckeridge , John R Burns, Ruth Carter & Tom Gilhespy, Joe Clark, Criostoir, Kristian de la Riva , Helen Grove-White, Anne Guest, Adam Kossoff, Jo Lawrence, Sharon Leahy-Clark, Ruth Martindale, Duncan McKellar, Georgina McNamara, Sophie Michael, Sibyl Montague, Helena Öhman McCardle, Sam Rees, William Rounce, James Snazell, Mary Somerville, Sally Stevens, Chris Stockbridge, Tim Stokes, Jacki Storey, David Theobald, Annabel Tilley, Sean Vicary, Neil Wissink and Simon Woolham
Whittingham Riddell, Chartered Accountants are Principal sponsors of RE:animate, Oriel Open 2010. The Peoples Choice Prize is sponsored by Newtown Station Travel. Print sponsored by Imprint, Newtown.
Tocynnau
Gwybodaeth am y Lleoliad
Gwerthu Allan
Mae tocynnau ar gyfer y digwyddiad hwn i gyd wedi'u gwerthu :(
Os hoffech gael eich ychwanegu at restr aros, cysylltwch â ni: desk@orieldavies.org
Mae'r oriel ar agor:

Mawrth - Sadwrn 10 - 4
Caffi yn cau am 3
Ac eithrio digwyddiadau arbennig
Gwyliau banc ar gau