Oriel Davies Open 2016: Painting
Multiple Artists
Arddangosfeydd
|
16 Ebrill 2016 - 15 Mehefin 2016
We welcome once again the arrival of the popular Oriel Davies Open where in 2016 we celebrate contemporary painting in all its diversity. The exhibition represents the current strength of painting practice by established and emerging talent across the UK and overseas.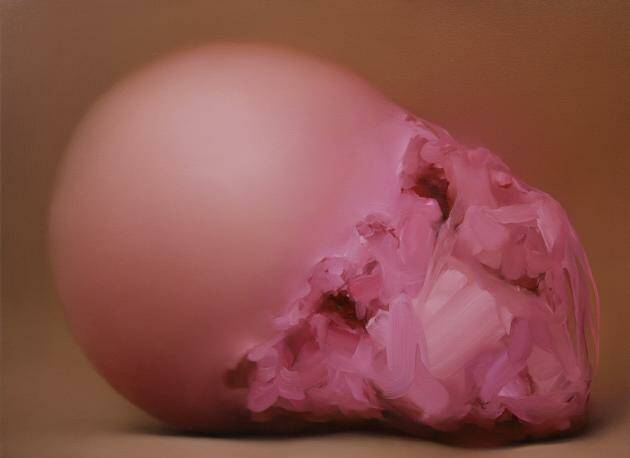 Main prizewinners: Louise Bristow, Andreas Rüthi
Student priewinner: Clare Price
The call for entries last Autumn generated an overwhelming response and after a challenging selection process for the judging panel we can reveal a superb line up of work by thirty two artists (a third of whom are currently based in Wales). The selection panel included Clare Woods, a leading international artist who had a large solo show at Oriel Davies in 2014 and subsequent Welsh tour (2015-2016); Nick Thornton, Head of Fine Art at Amgueddfa Cymru - National Museum Wales, Cardiff; Dr Rebecca Daniels, Art Historical Researcher, Catalogue Raisonné of Francis Bacon and Alex Boyd Jones, Curator at Oriel Davies.
The exhibiting artists include:
Ned Armstrong, Jo Berry, Louise Bristow, Melanie Carvalho, Clare Chapman, Corinne Charton, Tom Climent, Michelle Conway, Daniel Crawshaw, Martyn Cross, Rebecca Croxford, Tim Davies, Ken Elias, Renata Fernandez, Niki Hare, Judith Hay, Adam Hennessey, Nicholas Johnson, Natasha Kidd, Angela Lizon, Eva Nielsen, Sally Payen, Cherry Pickles, Tom Pitt, Clare Price, Andreas Rüthi, Mark Samsworth, DJ Simpson, André Stitt, Lexi Strauss, Hannah Weatherhead, Ellie Young
These artists present new and recent work that reflects the multiplicity of painting; whether abstract or figurative, representational or imagined. The scale, material and presentation varies enormously for example some works are created through mechanical intervention over a period of time while others require the viewer to move physically around them.
As we might imagine the work can be seen to be a reflection of our time, whether referring to the past and our understanding of it, the virtual worlds we operate in more frequently, the human psyche or our ongoing relationship with our physical environment. As viewers in a show like this we see dialogues, influences, the political and the social as well as a reflection of ourselves.
The overall joint prizewinners Louise Bristow and Andreas Rüthi receive a cash prize of £500 each and an invitation to have a joint solo show at Oriel Davies in 2017. The student prize went to Clare Price who receives a cash prize of £500.
Once again in 2016, there is a chance for visitors to the exhibition to vote for their favourite work in the People's Choice Prize. £250 which will be awarded to the artist whose work receives the most votes which has kindly been sponsored by Cambrian Trains Ltd.
Podcasts from the Oriel Davies Open 2016:
Interview and walk-through the exhibition with the Selectors
Tocynnau
Gwybodaeth am y Lleoliad
Gwerthu Allan
Mae tocynnau ar gyfer y digwyddiad hwn i gyd wedi'u gwerthu :(
Os hoffech gael eich ychwanegu at restr aros, cysylltwch â ni: desk@orieldavies.org
Mae'r oriel ar agor:

Mawrth - Sadwrn 10 - 4
Caffi yn cau am 3
Ac eithrio digwyddiadau arbennig
Gwyliau banc ar gau