Radical Craft: Alternative Ways of Making
Multiple Artists
Arddangosfeydd
|
25 Mehefin 2016 - 29 Awst 2016
Radical Craft a Craftspace and Outside In National Touring Exhibition co-curated with Laura Hamilton, features 34 international and UK artists who express their creativity beyond the bounds of convention. It includes works by renowned artists associated with Outsider Art and also contemporary self-taught artists.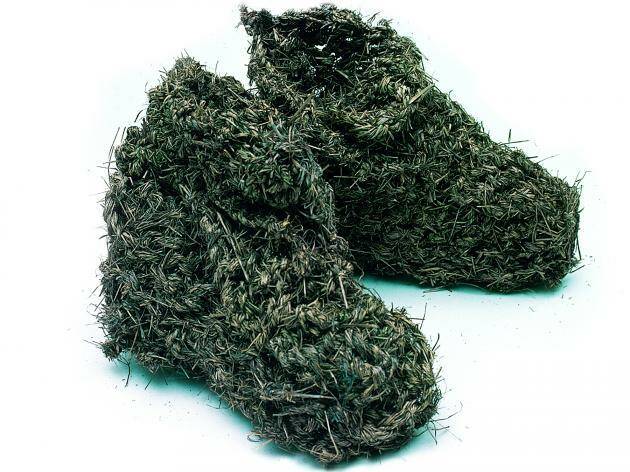 The artworks convey personal visions of the world, reveal inventive use of materials and vary in scale. From miniature sculptures carved into toothpicks and lead pencil tips, to vehicles made from recycled scrap, and from life-size, woven birch bark figures to a bridal headdress made from wrapped and embellished fabric.
Themes in the exhibition include radical missions in which artists have a passion for a particular subject or technique; intuitive responses to textiles employed as a non-verbal means of engaging with the outside world; autobiographical responses to the natural or urban environment; and folkloric or surreal perceptions of the world. Each of the artists' individual backgrounds and paths of creative development is fascinating. Many have never received any formal art training, although their practices may have been nurtured and encouraged in specialist centres or studios. Their work or creative impulses have been developed with independence, perceptual senses and a lack of inhibition, which is rarely aimed at a particular audience or marketplace.
Tocynnau
Gwybodaeth am y Lleoliad
Gwerthu Allan
Mae tocynnau ar gyfer y digwyddiad hwn i gyd wedi'u gwerthu :(
Os hoffech gael eich ychwanegu at restr aros, cysylltwch â ni: desk@orieldavies.org
Mae'r oriel ar agor:

Mawrth - Sadwrn 10 - 4
Caffi yn cau am 3
Ac eithrio digwyddiadau arbennig
Gwyliau banc ar gau