Vanishing Point
Kelly Best
Arddangosfeydd
|
11 Mawrth 2017 - 10 Mai 2017
Vanishing Point brings together an extraordinary body of new work by Kelly Best: a fascinating and highly original artist currently based in Cardiff. This is her most ambitious show in Wales to date and features a compelling interconnection between sculpture, drawing and painting, to consider surface, space and site.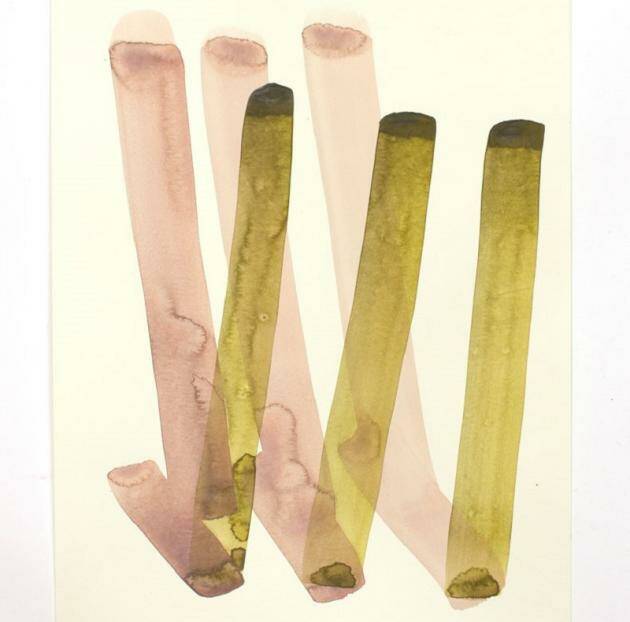 Using a distinct array of media such as steel, watercolour and colour pencil, Best responds directly to the architectural and physical space of Oriel Davies.
This exhibition comes straight after a recent 3-month Creative Wales residency at The British School at Rome, and a solo show at Plymouth Arts Centre earlier in 2016. She has previously shown work in Oriel Davies' TestBed and in the 2014 Oriel Davies Open. Previous solo shows include; g39 (Cardiff); Eastside Projects (Birmingham); Chapter Arts Centre, Art in the Bar (Cardiff); and she exhibited in the 2016 and 2013 National Eisteddfod. She graduated from Kingston University BA Fine Art in 2007.
Artist Talk | 11 March | 5pm – 6pm | FREE
In-Conversation between the artist and Louise Hobson, Curator.
Vanishing Point is supported by the Arts Council of Wales
Essays
A pencil line through space by Oliver Basciano
Audio Description
A Pencil Line Through Space, by Oliver Basciano (essay)
Audio description available
Tocynnau
Gwybodaeth am y Lleoliad
Gwerthu Allan
Mae tocynnau ar gyfer y digwyddiad hwn i gyd wedi'u gwerthu :(
Os hoffech gael eich ychwanegu at restr aros, cysylltwch â ni: desk@orieldavies.org
Mae'r oriel ar agor:
Dydd Mawrth i ddydd Sul 11-4 Mis Mawrth i Mis Hydref.
Dydd Mawrth i Ddydd Sadwrn 11-4 Mis Hydref i Mis Mawrth
(Ar agor Dydd Sul dros yr hâf)
Gwyliau banc ar gau
02.06.2022 – 03.06.2022