You Are Here
Lee Lewis
Arddangosfeydd
|
14 Gorffennaf 2007 - 1 Medi 2007
Lee Lewis explores change and diversity in Mid Wales in her audio-visual installation, You Are Here, the result of gathering sound and images from the communities of Newtown and Welshpool. The artist hopes to challenge the idea of an insular Welsh community, and to show how Wales has historically adapted to newcomers and welcomed change.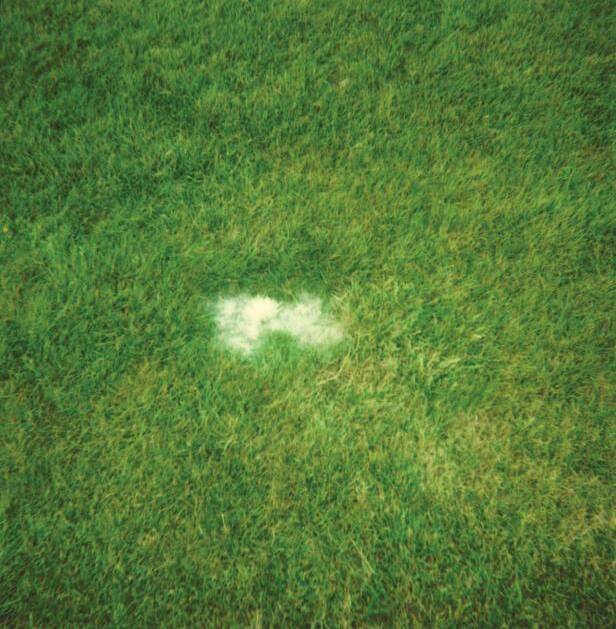 Shrewsbury-based artist Lee Lewis works in sound and print to produce work that expresses her interest in the human condition. For this latest installation Lewis took inspiration from the Welsh myth of Taliesin. According to the tale, Taliesin angered a witch named Ceridwen by accidentally drinking a magical potion meant for her son. Ceridwen chased after Taliesin who changed into a rabbit, a fish, a bird, then a single grain of corn in an effort to escape.
'I am interested in the story of Taliesin and how one can adapt, alter and change to protect oneself in a dangerous place or situation and I want to link this idea to the present climate in Wales and how sometimes it appears insular but has always adapted to newcomers and welcomes change.' (Lee Lewis)
Over a 40-day period Lewis used a Polaroid camera and a digital microphone to gather sound and images from the communities of Newtown and Welshpool. The artist interviewed locally-born people and members of the growing Polish population about their thoughts of place and home. Lewis also recorded the everyday sights and sounds that make up the fabric of these communities.
'You Are Here' brings these different sounds and images together transforming the In Focus space into an audio-visual map of the artist's experiences. The combination of close-up images and detailed sounds asks us to look and listen more closely to things we might ignore in our day-to-day lives. Anonymous voices speak of places both familiar and foreign. As we try to make sense of what we see and hear we might call on experiences of our own community and our place within it. Lewis plans to visit Poland later this year to continue this project.
Lee Lewis trained at Manchester and Wolverhampton. In 2006 Lewis was awarded Joint First Prize at Undercover, the Oriel Davies Gallery Open and in 2005 won the Callaghan Fine Art Prize at the Whittington Riddle Shrewsbury Open. Her recent solo project Mental Block was exhibited at Yorkshire Air Museum (2007) and Qube Gallery, Owestry (2006). Selected group shows include; Lessandra at The Palace of Culture, Sofia, Bulgaria (2004) and Undercurrents at Shrewsbury Museum and Art Gallery (2002).

Supporting new and experimental work by artists based in Wales and the Borders.
Tocynnau
Gwybodaeth am y Lleoliad
Gwerthu Allan
Mae tocynnau ar gyfer y digwyddiad hwn i gyd wedi'u gwerthu :(
Os hoffech gael eich ychwanegu at restr aros, cysylltwch â ni: desk@orieldavies.org
Mae'r oriel ar agor:

Mawrth - Sadwrn 10 - 4
Caffi yn cau am 3
Ac eithrio digwyddiadau arbennig
Gwyliau banc ar gau