Drawing Space
A drawing day inspired by Shani Rhys James and Stephen West
What's On
|
15 October 2022 - 15 October 2022
SATURDAY 15 OCTOBER 11 - 4 £40.00 FOR ALL AGES 16 AND OVER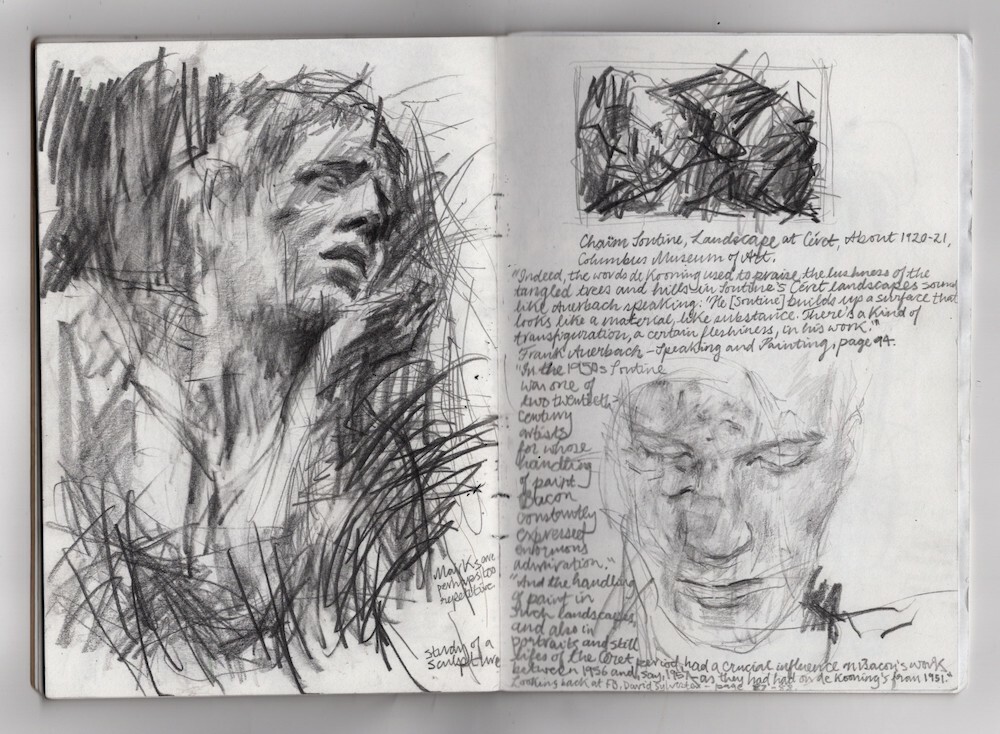 Drawing Space with Tomos Sparnon invites participants to explore the work in our current exhibition Shared Space by Shani Rhys James and Stephen West through drawing, conversation and collaboration.
We'll draw intuitively with charcoal on paper in the gallery inspired by Shani and Stephen's large-scale paintings and drawings and in the natural environment that surrounds the gallery.
All materials are provided. No previous drawing experience needed, an interest in contemporary art will help for full enjoyment of the day. Places are limited, please book in advance.
The day is led by Welsh emerging artist Tomos Sparnon. Tomos makes paintings, drawings and sculpture informed by human form. He deeply connects to the work of the two artists and through a series of informal, playful, fast paced exercises and conversations will lead participants on an exciting creative journey.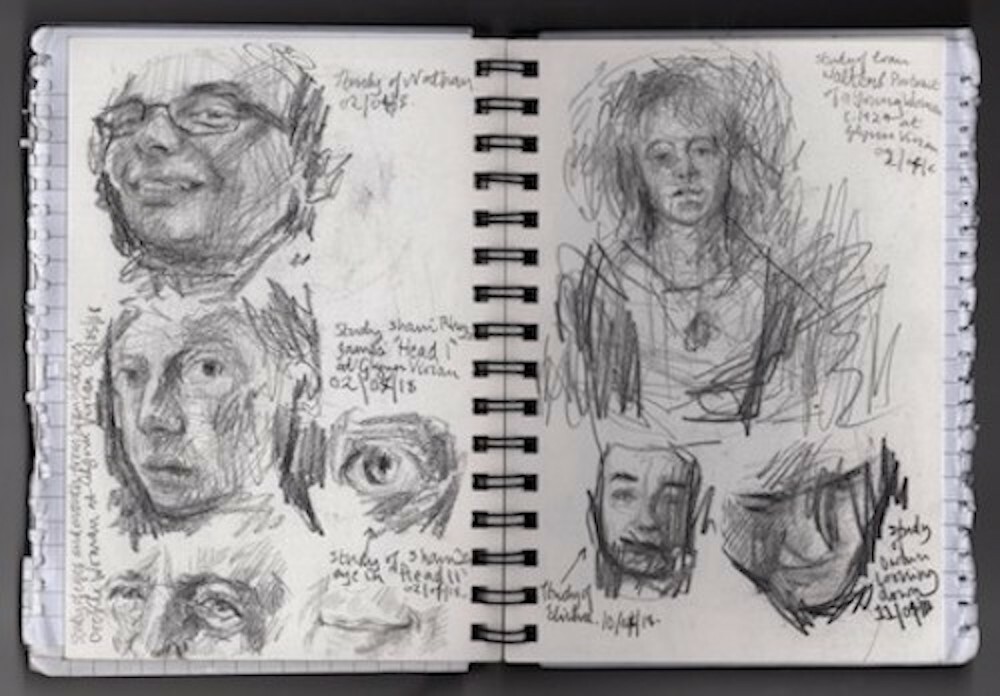 Tomos is a first language welsh speaker, the workshop is delivered in Cymraeg and English.
Tomos encountered Shani's work in his GCSE art course at school (Shani's work has been part of the curriculum in Welsh schools for several years). " Shani's was the first painting that really moved me, it made me think that I'd like to make serious art, to pursue a career in art''. Tomos is passionate about the work of both Shani and Stephen and hopes the workshop will provoke a profound response in others.

Shani Rhys James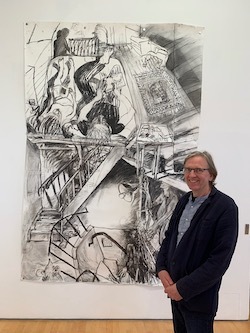 Stephen West
About Tomos


I'm 25 years old and come from Neath, Wales. I graduated with a First Class Honours Degree in Fine Art from Swansea College of Art in 2018.
​My practice is an exploration of what it is to be human. Through different media including painting, drawing and sculpture. My aim is to capture the conflict between the visible and the invisible, between reality and what is not real.
​I'm one of the directors of GS Artists (formerly known as Galerie Simpson), Swansea. I'm also a member of the Urdd National Eisteddfod Art Panel. Between September 2018 and July 2019, I worked as a Welsh medium Artist in Residence at Swansea College of Art.
Accessibility
Oriel Davies is committed to supporting the access needs of all our visitors. Please contact us at desk@orieldavies.org to find out more about the set up for the day and discuss with staff how best we can support your experience.

caffi DAVIES cafe is newly opened, run by Saren Bach Bistro, a vegetarian and vegan eating place, offering lunch dishes that are prepared with good ingredients, love and attention. A perfect place to enjoy a delicious lunch during the day, pre-ordering available. caffi DAVIES café menu and direct phone number for pre-booking


Tickets
Venue Info
Ticket Info
The gallery is open:

Tuesday - Saturday 10-4
Cafe closes at 3

Except for special events
Closed bank holidays




Most events at Oriel Davies are free to attend but we suggest making a voluntary donation here to support our continuing work delivering accessible workshops, events, activities and projects.

Related Events