Poems recreated in brush and ink
Brush and ink hand lettering live in the gallery by Alice Savery
We are celebrating the creative work of participants who took part in series of creative writing workshops with Emma Beynon last year. Many amongst this intergenerational group were new to writing poetry. Emma shared a broad range of poetry with the group. The group responded with an incredible range of work week on week. Poets were invited to submit a poem. Each of the eight poems submitted has personal meaning, capturing a sense of time and place. The exhibition runs until 26th February.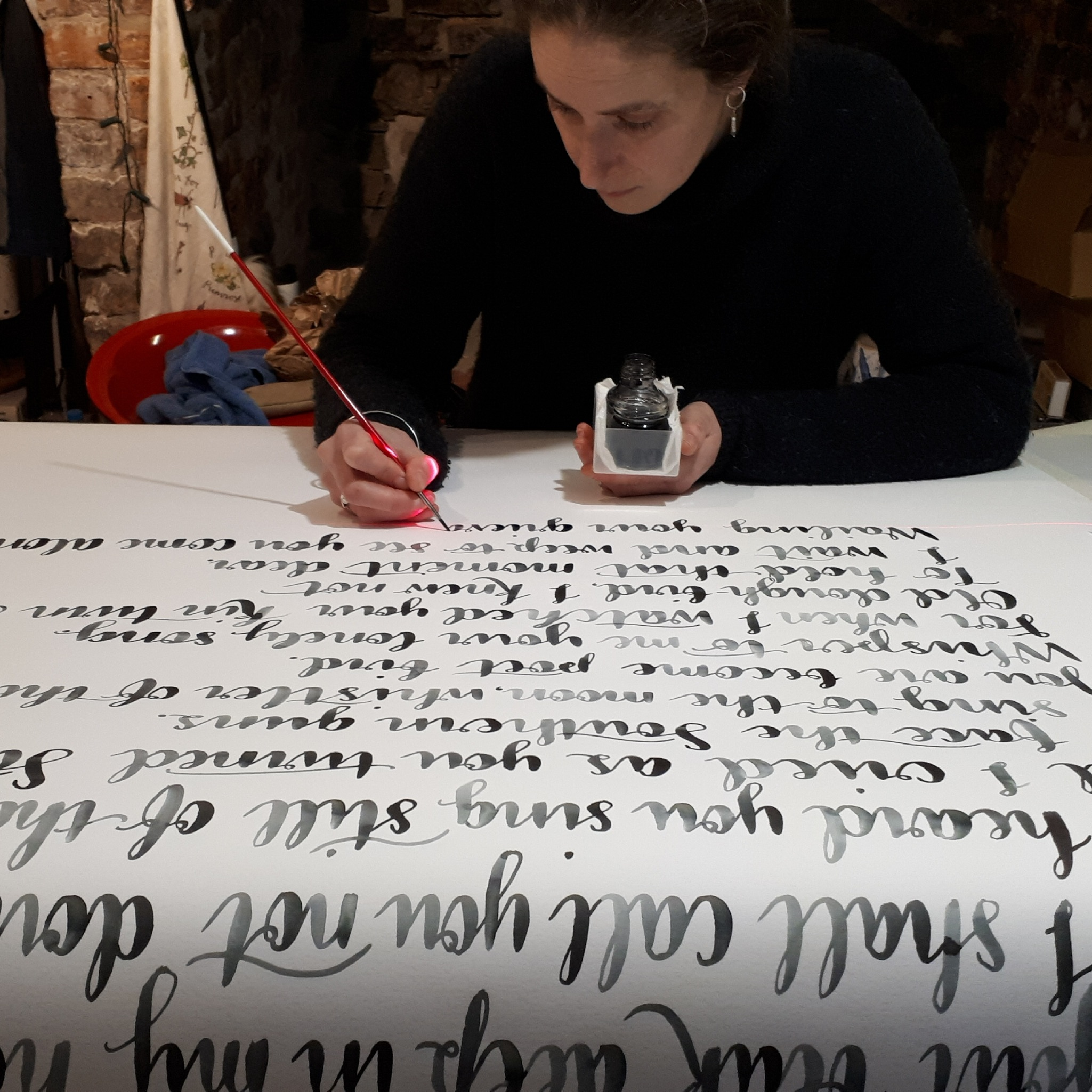 We've commissioned artist Alice Savery of Alice Draws the Line to recreate the poems in hand lettering using with ink and brush. Alice worked on a large scale (the largest scale she has worked on) and employed maths, as well as a sensitive approach, to produce the poems, beautifully written in every sense. In January Alice brought her drawing board, brushes and ink to the gallery to work on the poems.
Alice Draws The Line is based in a studio space ion the Welsh Marches. Alice delivers workshops on brush lettering and beginner's botanical watercolours and nature journalling. She sells a range of illustrated cards and giftware on her Etsy shop.