Free creative resources for the community
We're determined to keep in contact with our communities despite being closed during lockdowns. We're offering free creative activities online, by post and click and collect.
We've commissioned three artists to create inspiring activities that focus on the wellbeing benefits of nature, providing ideas for families and people of all ages. We've produced a series of CREATIVITY PACKS containing a menu of ideas, sketch books and drawing materials. The packs are free thanks to support from Open Newtown.
As well as the many individuals who are enjoying the packs, community groups are distributing them too.
The Salvation Army operates the Food Bank in Newtown and is kindly distributing the packs to families with weekly food parcels.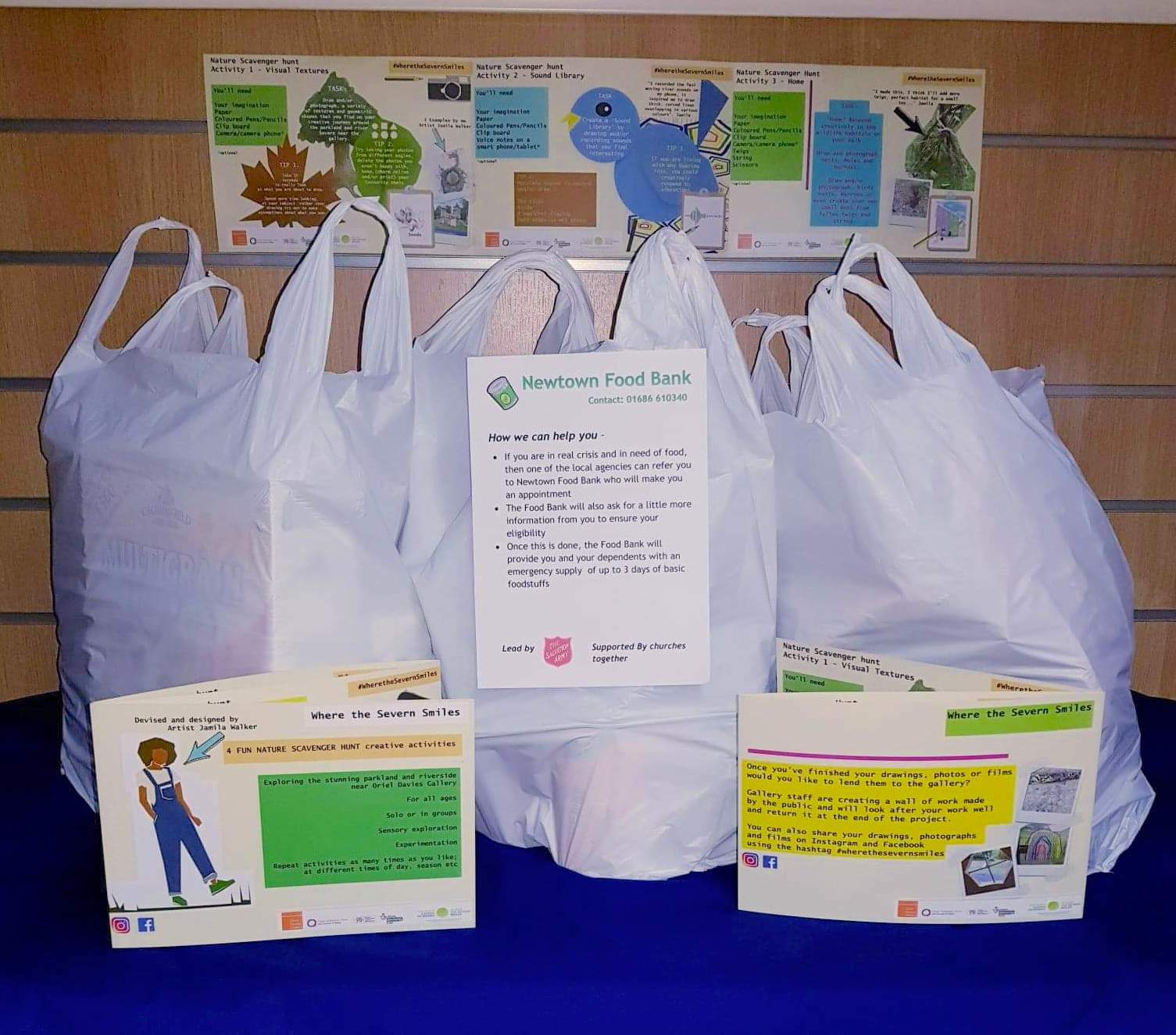 Sam Jones manages the Food Bank "We have been thrilled and delighted to partner with Oriel Davies Gallery to distribute some of their beautifully created art packs. We have been able to distribute them to people who have needed a helping hand through our Food Bank. When we've been speaking to parents on the phone about the Creative Scavenger Hunt packs they've been thrilled to receive them and are looking forward to doing something different outdoors as a family. We have offered the Drawing from Nature packs to single people who live in top floor flats or who we thought would appreciate something really positive to help with their emotional wellbeing".
If you are part of an organisation and would like to distribute some of the gallery's packs to the community you work with please get in touch. All activities are available in English a Cymraeg.