Creative resources for communities
We're offering a range of creative activities connecting us to nature and mindfulness - free or give what you can
We've commissioned three artists to create inspiring activities that focus on the wellbeing benefits of nature, providing ideas for families and people of all ages. We've produced a series of CREATIVITY PACKS containing a menu of ideas, sketch books and drawing materials. The packs are free but, if you can, make a donation to support future workshops, events, activities and projects.
As well as the many individuals who are enjoying the packs, community groups are distributing them too.
Artist Jamila Walker has designed a beautiful cotton tote bag full of art materials and a Nature Scavenger Hunt booklet especially designed for the gallery and suitable for young families. The pack provides ideas for creative play in nature using simple materials and encourages families to spend time outdoors to enjoy the natural world.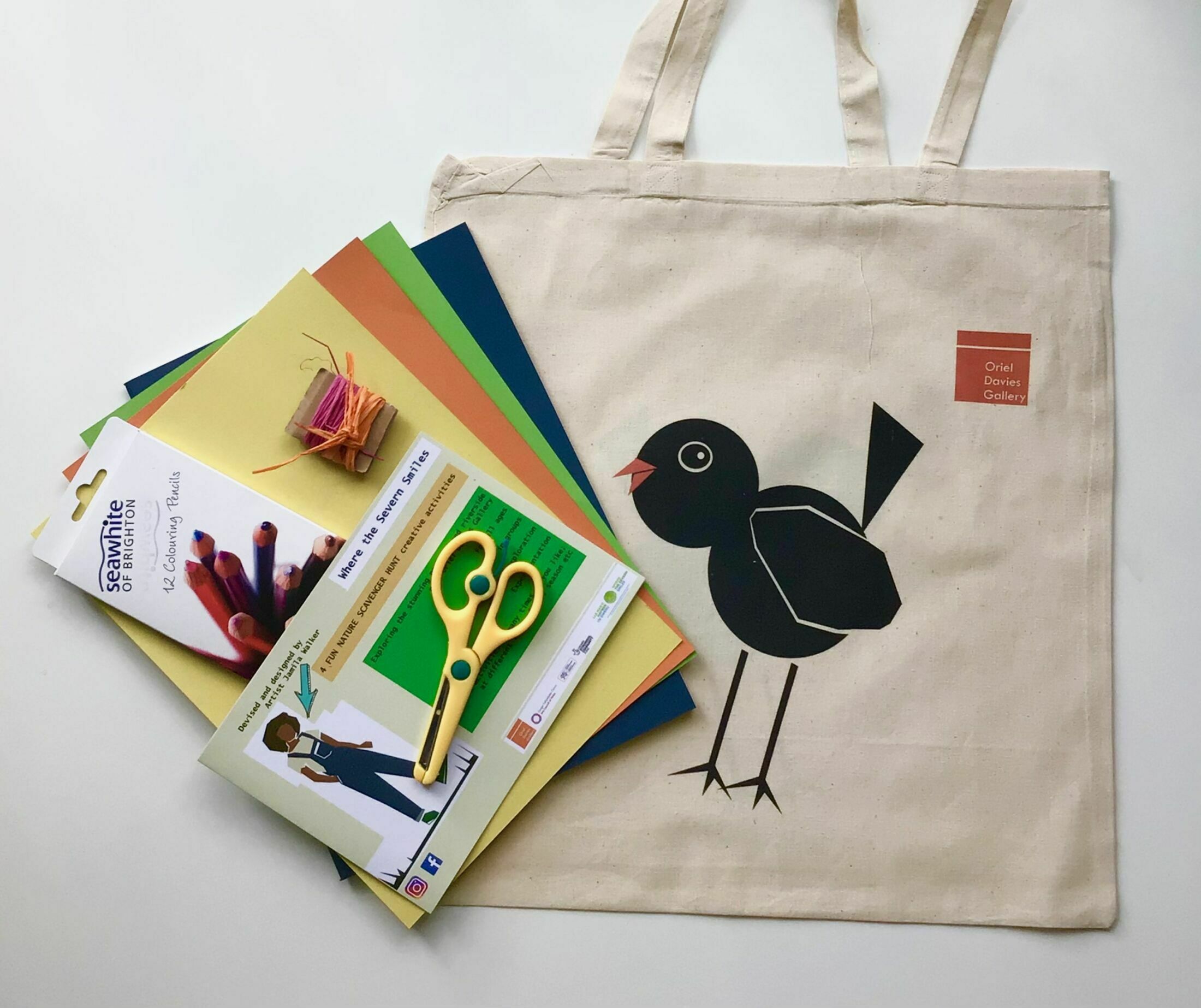 The bags are being distributed to young parents groups in and around Welshpool and Newtown by youth worker Gwen Evans with support from the Powys Together Project.
Two more creativity packs are available and suitable for older children, families and adults. Devised by artists Christine Mills and Rebecca Finney the packs invite you to take a walk to discover the natural world on your doorstep. Each pack includes creative ideas, a good quality sketch book and drawing materials and recycled card.
If you are part of an organisation and would like to distribute some of the gallery's packs to the community you work with please get in touch.
This project is funded through Arts Council of Wales.