Good Morning Drawing
Join artist Lois Hopwood for six Saturday morning drawing classes. Classes run every Saturday from 19th February to Saturday 26th March between 10am and 12.15pm.
This short course will introduce new ways of seeing and drawing, encouraging experimentation and a deeper understanding of drawing as a creative practice. The course is suitable for those with previous experience of drawing.
The first half of each workshop will introduce a range of drawing materials, techniques and approaches, applying these to still life and landscape drawing. This will be a time to loosen up and have fun with the drawing process, sharing knowledge and ideas. Workshops will include still life, collaging, townscapes and drawing in 3 dimensions.
The second half of each workshop will focus on drawing the clothed model, inspired by Mise en Scène (setting the stage). We'll be setting up poses and props and looking at the work of artists such Rembrandt, Matisse, Modigliani, Egon Schiele, Frieda Kahlo and Rodin. During the course of the workshops the gallery will be showing a portrait by Rembrandt as part of the National Gallery's Masterpiece Tour. We'll be working with this work during the course.

"The challenges of figure drawing are always a worthwhile exercise in looking and measuring. But for this six week period I want to do a little set building as well using different artists to inspire."
Materials provided include cartridge and sugar paper, charcoal, graphite, soft pastels, oil pastels and inks. The course is free of charge with a suggested optional donation of £10 towards materials. Participants are welcome to bring their own materials or purchase materials from the great range in the gallery shop https://orieldavies.org/shop/a...

Places are limited so please book well in advance.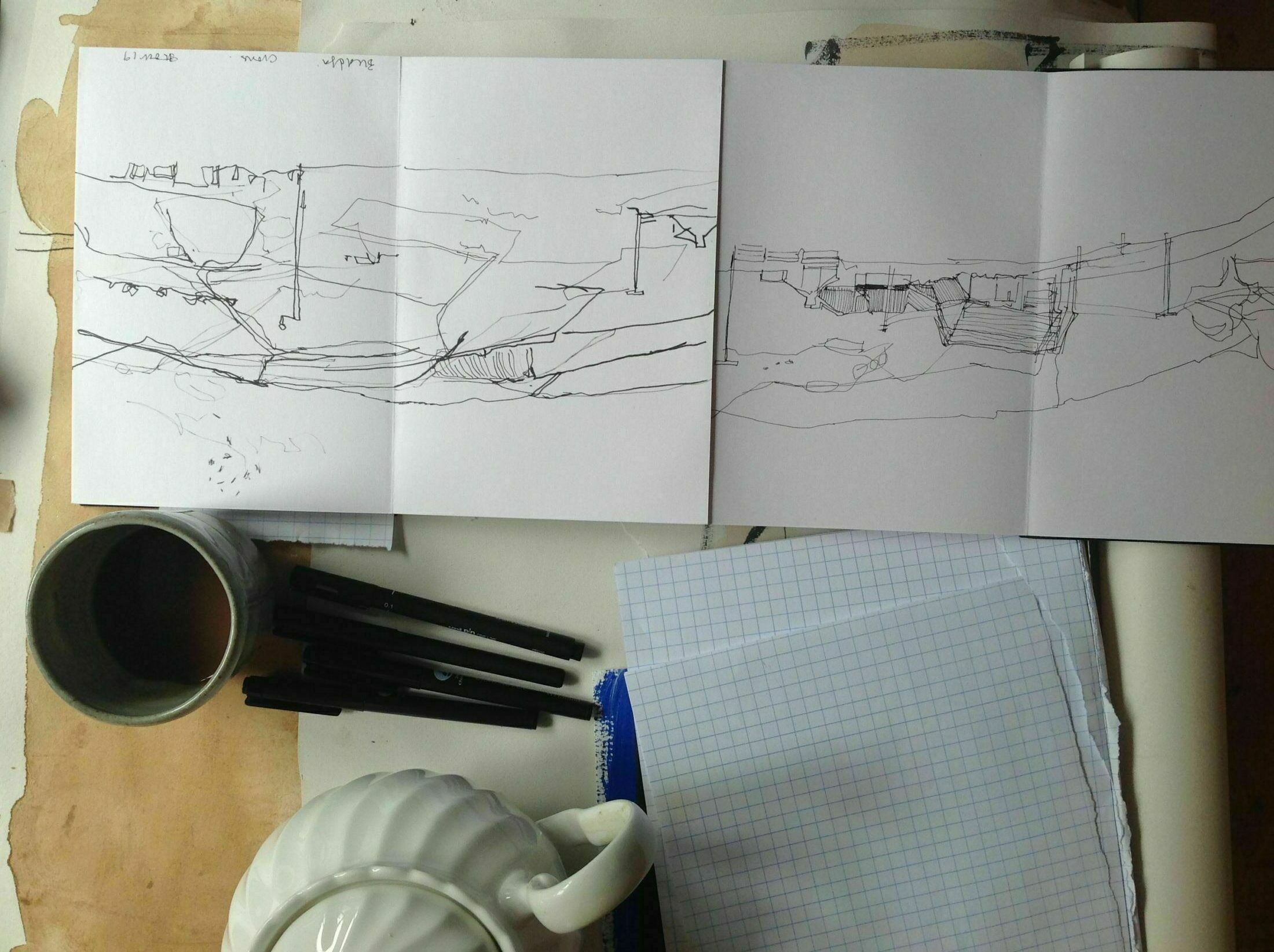 Lois trained in Fine Art at Newcastle University. Drawing is at the heart of her work. In 2009 Lois's work featured in Re:drawing at Oriel Davies and in 2010 she won the ING Drawing prize at the Mall Galleries, London. She has an MA in Screen Design from the National Film and Television School (RCA), and combines these two disciplines in her large scale landscape drawings. She exhibits regularly and runs workshops in Mid Wales and the borders.