RO250
A new artwork for the green spaces is on its way
This month a new public art commission by Howard Bowcott will be installed in the green spaces. It will be a platform for debate, a space for contemplation, a meeting point, a way marker, a place for socialising. It will feature words in Welsh and English by Sadia Pineda Hameed and Dylan Huw.
The project is funded by Welsh Government, Powys County Council, Newtown & Llanllwchaiarn Town Council and the Robert Owen Museum. The partner organisations are the Arts Council of Wales, Oriel Davies Gallery and Race Council Cymru.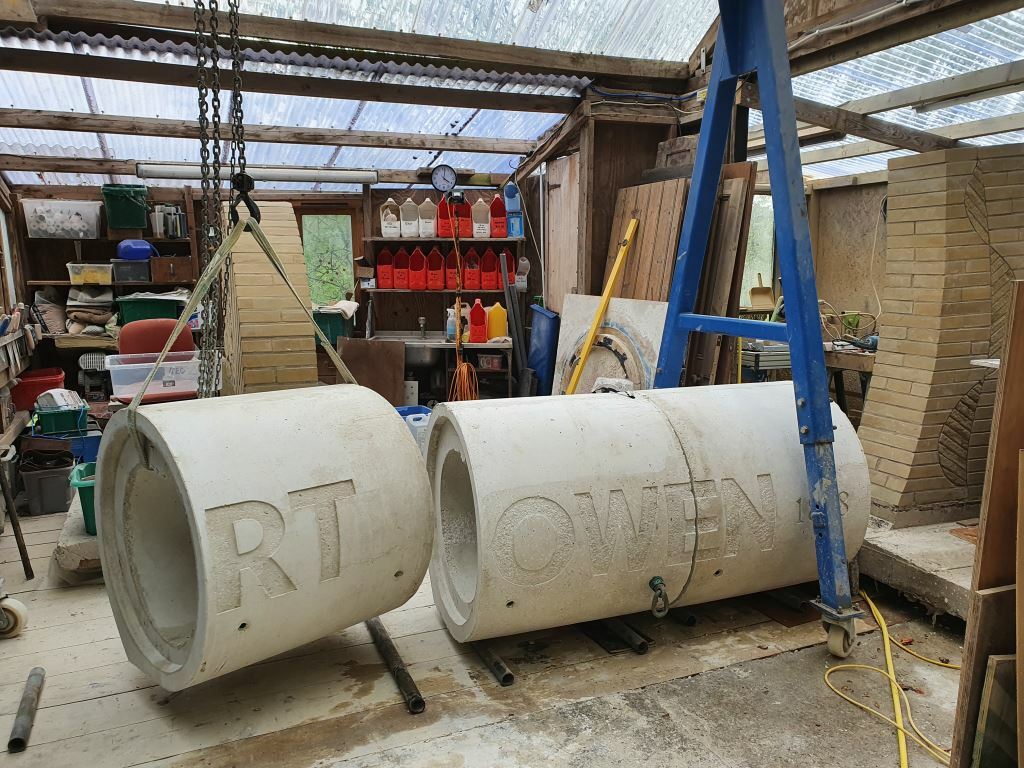 Work in progress at Howard Bowcott's studio in North Wales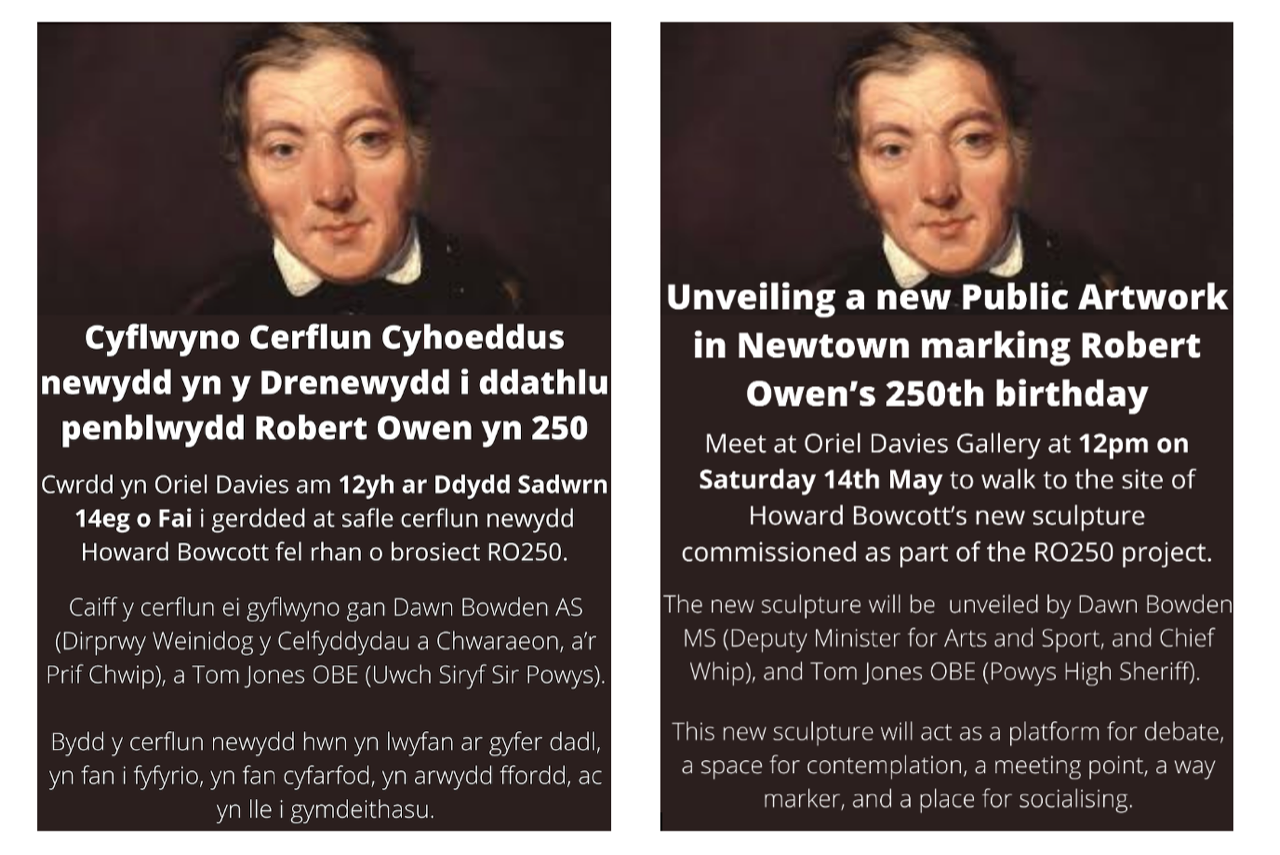 The public artwork by Howard Bowcott will be officially launched by Dawn Bowden MS (Deputy Minister for Arts & Sport, and Chief Whip) and Tom Jones OBE (High Sheriff of Powys).