We're part of Art Fund's Wild Escape
We're joining hundreds of other gallery and museums this summer in celebration of the natural world with special workshops and events.
About the Wild Escape - June and July 2023
Led by national art charity Art Fund and with support from Arts Council England, hundreds of museums, galleries and historic houses are coming together for the largest ever collaboration between UK museums.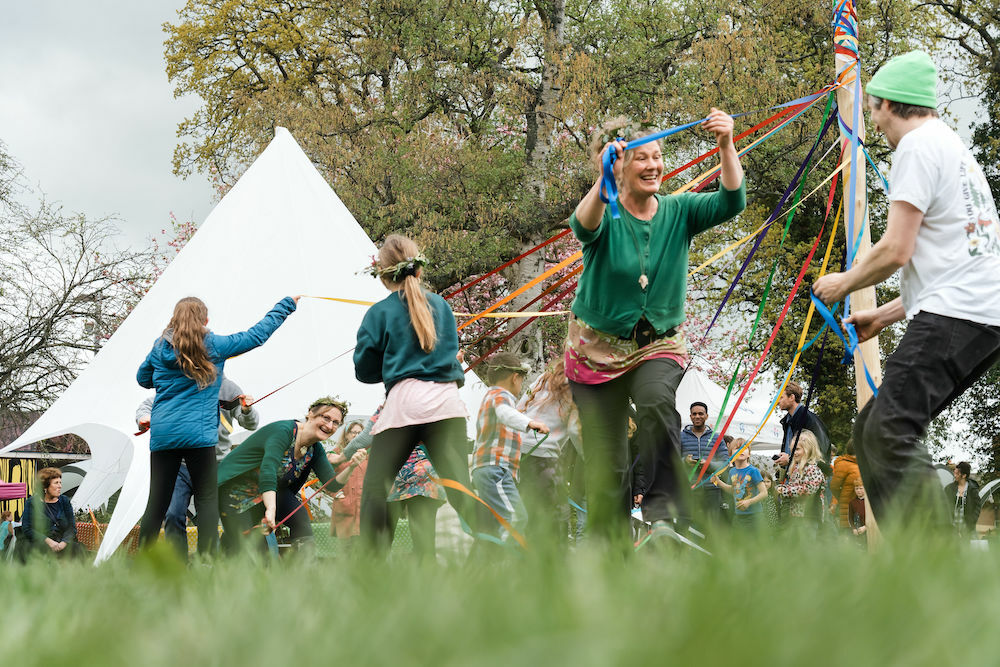 Spring Fayre April 2023. Photo Credit Andrea Gilpin
The Wild Escape is an opportunity to join the urgent conversation about climate crisis and biodiversity loss and look for nature positive solutions, in partnership with leading environmental charities the RSPB and WWF and cultural organisations National Trust and English Heritage.
The Wild Escape is inspired by Wild Isles, a landmark BBC series exploring the flora and fauna of the UK.
Oriel Davies is organising and supporting activities that focus on the natural resources of our local environment - including Newtown Outdoor Festival and workshops for adults, young people and children. Details can be found on our What's On page